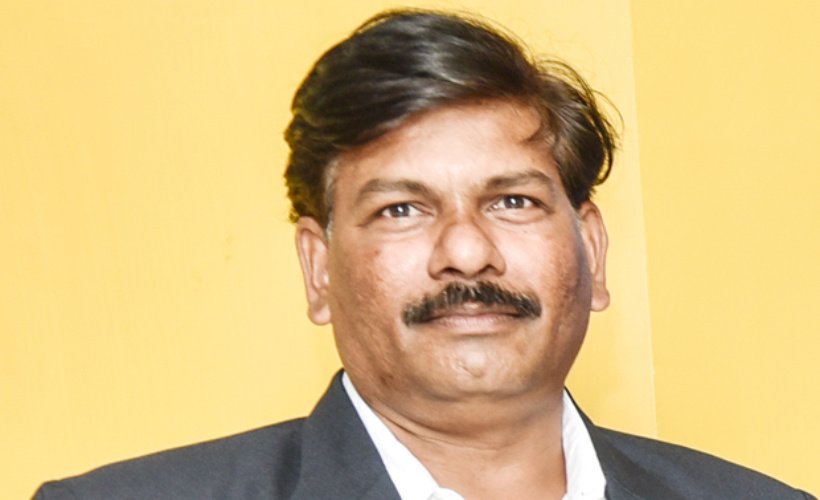 DR. PRADEEP SALGAONKAR shares his thoughts on how brands today entice and encourage consumers to share content on them
In today's digital era, businesses are constantly seeking innovative ways to engage with their target audience and User-Generated Content (UGC) has emerged as one of the powerful forces in marketing and customer management. With technology advancement, the rise of social media platforms and the increasing accessibility of content creation tools, consumers have become active participants in shaping brand narratives, influencing other's decision making process, and fostering engagement and loyalty to a great extent.
User-generated content refers to any form of content, such as reviews, personal stories, anecdotes, testimonials, recommendations, photos, videos, or social media posts, created by users having a personal or first-hand experience with a brand, rather than by brands or businesses themselves. It is content that is voluntarily created and shared by consumers, customers, or fans of a brand, product, service or business. User-generated content can be shared on various platforms, including social media networks, review websites, online forums, blogs, or even directly on a brand's website. It is often shared publicly, allowing others to see, engage with, and potentially share that content further.
One of the key strengths of user-generated content lies in its authenticity. Consumers tend to trust content created by their peers more than traditional brand advertising. When individuals share their genuine experiences, opinions, or recommendations, it resonates with other consumers on a deeper level. It provides a valuable social proof, building trust and credibility for brands. According to a survey by Nielsen, 92% of consumers trust user-generated content more than traditional advertising. Similarly, research by Stackla indicates that consumers are 2.4 times more likely to view user-generated content as authentic compared to brand-created content (Stackla, 2021). The report further says that, about 80% people say user-generated content highly impacts their purchasing decisions, and 72% of people say photos and videos from real customers is the content that they most want to see on eCommerce sites when making purchasing decisions, whereas, 59% of respondents say content created by other consumers (i.e. UGC) is the most authentic type of content.
User-generated content serves as a form of social proof, influencing the perception of consumers about a brand's value proposition and quality. When consumers see their peers enjoying a product, sharing positive experiences, or providing honest reviews, it influences their purchasing decisions and consumption experiences including the post purchase behaviour. Most of the post purchase actions would involve creating and sharing their own content about the experiences they had with a brand, thus creating a cyclical impact that works as an excellent online referral system for a brand. Research by Ipsos, a market research firm, indicates that user-generated content is 35% more memorable and 50% more trusted than other media types.
User-generated content has revolutionised the way brands engage with their customers. Unlike one-way communication in traditional advertising or other promotional activities, user-generated content encourages active participation by consumers and fosters a sense of community where one belongs. User-generated content thus is an important source for enhancing customer engagement.
Strategic use of User-generated content:
Brands can initiate user-generated content campaigns, contests, or challenges, encouraging customers to share their stories, photos, or videos related to the brand. This not only generates excitement but also boosts brand awareness and engagement. Moreover, user-generated content often sparks conversations and encourages user interactions, leading to a ripple effect as more users join in, creating a snowball effect of engagement.
Some of the successful campaigns based on user-generated content that has created a sense of belonging and inspired customer participation and engagement include campaigns like Starbucks' "White Cup Contest", Airbnb's "Live There" Campaign, and Coca-Cola's "Share a Coke" campaign.
Starbuck's "White Cup Contest" (2014) was one of the most successful campaigns using user-generated content for customer experience enhancement. Starbucks launched this campaign to encourage customers to unleash their creativity by decorating their white coffee cups and sharing their designs on social media using the hashtag #WhiteCupContest. The campaign generated an immense amount of user-generated content, with customers showcasing their artistic skills and unique cup designs. Starbucks then selected winning designs to be featured on a limited edition re-usable cup, further engaging and rewarding participants thereby creating apostles.
Airbnb's "Live There" campaign (2016) aimed to portray the authentic experiences guests can have while staying in Airbnb accommodations. The campaign aimed to say 'just don't stay', 'live there'. They encouraged hosts and guests to share their travel moments and local experiences using the hashtag #LiveThere on social media. Airbnb curated the best user-generated content and featured it in their marketing campaigns, showcasing the diversity of travel experiences available through their platform. By leveraging user-generated content, Airbnb highlighted the unique stories and perspectives of their community.
Coca-Cola launched the iconic "Share a Coke" campaign (2014), whereby popular consumer names were featured on bottles replacing Coca-Cola logo, thus encouraging consumers to find their names or those of their friends and share the experience on social media. This campaign generated a wave of large amounts of user-generated content as people shared photos of themselves with their personalised Coca-Cola bottles. In addition to creating a sense of personalisation among consumers it also became a social phenomenon, with consumers excitedly searching for their names and sharing their experiences with others.
Another interesting present day example includes, GoPro's Adventure Community (ongoing). GoPro, the video equipment company, encourages customers to share their thrilling adventures using their cameras. This user-generated content strategy has not only created a passionate community of GoPro users but also has provided compelling content for the brand's marketing efforts. GoPro uses user-generated content to sustain its YouTube channel, with its top three videos all originally filmed by customers. As of December 2021, those three videos have racked up over 400 million views combined.
Similarly, some other businesses use instant benefits to the customers for posting reviews, pictures, videos etc. A 10 % discount offer is given by Goibibo on next hotel booking if the guests post a review and share at least one photo of the hotel or room along with the review.
Leave aside some of the big names in business, some small retailers in a tourist locales like Mahableshwar run this type of user-generated content campaigns. A 5% instant discount offer is given on the billing amount, by a local sweets shop 'Sai Chikki – The Fudge Corner', if the customer posts a review on their website.
These examples demonstrate the power of user-generated content in fostering brand engagement, authenticity, and influencing consumer behaviour. By inviting customers to participate and share their experiences, brands can tap into the creativity and passion of their audience, creating a deeper connection and amplifying their marketing efforts.
By incorporating user-generated content, businesses can tap into the trust factor and create a more authentic connection with their target audience. They can leverage user-generated content strategically, to harness the power of peer-to-peer recommendations and significantly influence consumer decision making, engagement and generating advocacy and apostles for the brand. Whether the business is big or small, it doesn't matter. If you have a good product and can give something interesting experience wise to the customers then 'User-generated content' is the tool meant to be used by your business to convert your customers into your brand ambassadors. So why wait, start implementing the tool and harvest UGC for successful customer engagement.