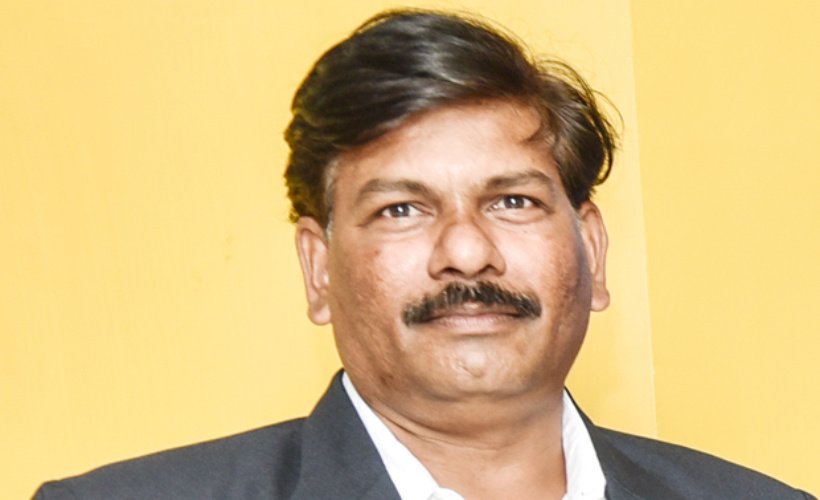 The writer explains 'revenge shopping' and the objective behind it
A recent visit by me and my daughter, after a long wait, to 'Mall De Goa' at Porvorim and her comments, that probably unwittingly and spontaneously came, looking at the hustle bustle and flurry of people around,"Look at the way the people are dressing, what fashion, what styles", were thought provoking. Although she was dressed in branded jeans and a beautiful T-shirt, she was feeling out of place. This, in a way, tries to display the hunger and longing that people have for luxury products, fashion, style, grooming and good outfits, especially in the wake of the pandemic'. People are on a shopping spree and buying all that what they could not buy during the long lockdowns and fearful stay at home period during the pandemic. Now that things have eased up a bit, businesses have opened up, numbers of positive cases have fallen drastically, and vaccination drive being successful, people are out on revenge shopping sprees. They are out to avenge and take control of their environment. This is the result of the grief and anger that people have accumulated over the period of the last one and half years, where they could not go out, could not meet others, flaunt their style and looks and hence did not or could not buy products of their choice. They are now displaying their frustration and anger by resorting to 'revenge shopping' by buying those products and services which they wanted to but could not buy. The no-opportunity situation or non-spending for more than 18 months has resulted in a pent-up demand, especially for luxury, style and fashion products, resulting in a high amount of spending. According to a consumer sentiment survey by Redseer, a management-consulting firm, 80% consumers are looking to spend on fashion categories. Therefore, people are coming out and spending money unaccountably and insanely just to get a feel of the fact that they can control themselves and their environment and that they are defeating, taking a revenge on the pandemic condition.
Revenge Shopping
Revenge shopping refers to over- indulgence in buying products by customers who have missed shopping of their favourite products and/or at their favourite outlets, coupled with the related experiences and joy of shopping, all due to the pandemic. It is a thought of making up for the lost time. In other words, it is a way to find 'oneself' – to be the earlier self, once again. Moreover, some people may resort to revenge shopping just as a way to show off, a psychological gratification. Through revenge shopping, customers are looking to make up for inactive lockdown time, lost events and parties, gatherings and socialising, flaunting-it opportunities. Shopping, otherwise a joyous activity is driven here by a kind of mania, anger, and even some kind of grief. They are seeking some experience, some excitement and an outlet that feels frivolous and happening because life had been out of gear for some time, and it is an opportunity to go out and experience again, what was lost. Elizabeth Currid-Halkett, author of the book 'The Sum of Small Things: A Theory of the Aspirational Class' opines that "We are looking for things that make us feel like us again, that make life feel joyful again – and consumption is a straightforward way to do that." Spending and shopping thus is a certain way for people to feel like 'themselves' again, especially for those who are driven by the zeal to stay updated with the new fashion trends and luxury.
Research shows that people indulge in shopping when they are upset, angry or sad. They develop strong emotions and many times resort to shopping as one of the easy means to overcome these emotions. This is referred to as catharsis, which is a process of 'venting out', where an individual releases and lets out all strong and repressed emotions, through a particular activity or experience, which gives a sense of relief, and in a way that helps to understand and control those emotions. It is the experience of expressing strong emotions that previously were blocked. Every negative thought in the mind of a person, has its own way of channelling it out to get some level of relief, and venting out these suppressed emotions is one of the ways of achieving a stress-free state or happiness. In addition, revenge shopping is achieving precisely that objective.
Emotions and feelings are integral part of life people and their expressions indicate an overall mood of them at any given point of time. It is a way of connecting and interacting with other people and objects around them in their surroundings. Shopping is associated closely to mood and behaviour of an individual. People go out to shop routinely or on occasions, during festivals or celebrations – to buy gifts, to buy products for themselves for keeping up-to-date with changing fashion and upcoming trends etc – and this elevates their mood.
Shopping is a momentary pleasure activity. It gives happiness and satisfaction immediately. When people feel sad or angry, they feel the need to elevate their mood. Materialistic shopping is a type of shopping where one feels happy by purchasing luxurious products. It gives them a sense of well-being, comfort and control.
Research shows that customers who shop when they are angry are more likely to be happy with their purchase and have overall better mood and happiness. Researchers DePaoliet.al. from the University of Miami and North-Western University report that "angry shoppers are more likely to stick to their product goals, which can actually lead them to make better decisions, easier decisions, and more satisfying decisions." They further reported, "Angry consumers were less likely to delay making a choice, were less likely to compromise, and were more satisfied with their choices". And that's what revenge shoppers are precisely doing today.
Revenge shopping is good news to retailers as it may be a lifeline to them after a long period of lull. As customers are spending their accumulated savings in lockdown and doing it boundlessly, they are buying whatever interesting comes their way, throwing around their money and spoiling themselves. This is great news for brick-and-mortar stores, as it means more people are influenced by revenge shopping taking the retail sector from doom to boom. More and more customers are getting into 'indulgence consumption' and this phenomenon is here to stay for a while. Therefore, retailers had better be ready to meet the pent-up demand of these revenge shoppers coming to your store.