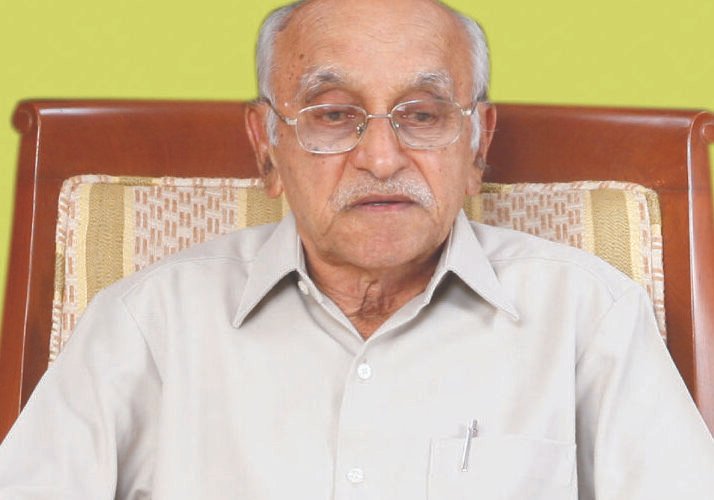 Celebrating the life of Krishna Nanu Naik, a legacy of hard work, integrity, and generosity
Krishna Nanu Naik, man of hard work, integrity, honesty and constant love for trying something new who created a business empire from nothing, passed away recently. On March 28, this year, he completed his hundred years.
Naik is the founder of the conglomerate Nanu Enterprises. He was known throughout Goa as a progressive farmer and a successful entrepreneur. This centenarian, who built a world from nothing through the power of simplicity, high thinking, integrity, honesty and hard work, lived with a will and positivity that has inspired one and all who came in contact with this home-grown entrepreneur.
Known as 'Bhau' to one and all, his ancestral house was located in Rivona. He was born on March 28, 1923 in the village of Colomb, three to four kilometres from Rivona. There was almost no educational facility in the village. He received his primary education in Portuguese, for which he had to travel all the way to Sanguem. His mother passed away when he was five. His father, aunt, and sister hand-held him from a tender age to become the person that he grew up to be.
On April 8, 1938, he entered the field of business. He started a grocery store in Betalbatim, a village near Majorda. He transported the goods from Margao to Betalbatim on bicycle. After immense hard work, the business was built. Along with the store, he started a business to supply coconuts through which he achieved great success. After acquiring an import licence in 1958, Naik ordered various types of goods from abroad and traded them successfully. He made his debut in wholesale trade in the same year and founded Krishna Nanu Naik & Company and, as they say 'never looked back'. Today, after 75 years, this business that started as a small shop has evolved into a huge conglomerate of nine different establishments.
His sons, Pravas, Mahesh and Sandesh, gave a new dimension to their business house and set a good example for society on how to make entrepreneurial aspirations achievable, age-old vocations like agriculture profitable and business sustainable. Naik was always full of creative ideas and never gave up on innovation. In the business space, along with profit comes loss. But, he was not among those who did not step forward because of the fear of loss. When the time came, Naik handed over the reins of his enterprise to his sons. With time, this also gave scope for his sons to do their best and made them look forward to imparting the ideas of business and entrepreneurship to their own sons.
Naik was an ideal 'giver' who never sought praise for his donations. A quiet philanthropist, he supported education and social causes. He has made a valuable contribution to the people of Rivona and surrounding areas by providing them jobs according to their abilities and helped build their lives.
Goa mourns the passing of this legend-like entrepreneur who lived a simple life, yet touched thousands of others with his inspiring ideas and forward-looking attitude.