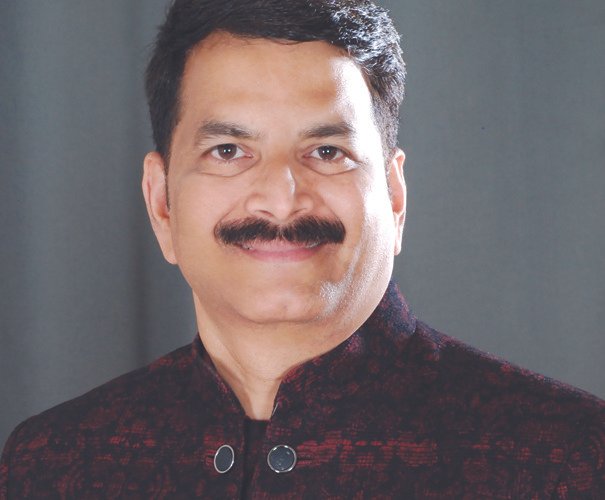 Mahesh Pai jots down financial lessons that one can learn from the pandemic; and shares tips to invest wisely
Investing can be difficult but taking the right advice from professionals helps in the end. Don't invest because everyone is investing, spend some time on research and understand what is needed and essential. Be wise and invest wisely:
Personal budgeting is important
We need to have a budget in place when it comes to our expenditure, as it is the most essential aspect while managing your finances. Many investors have a budget when it comes to their business but don't have a personal budget and that is where they go wrong. The simple rule for personal budgeting is keeping not more than 40% of the total income towards it, which will be inclusive of your basic expenditure cost and lifestyle expenditure.
Reduce your spending
Without tracking your spending, it is impossible to reduce your spending. Many people are reluctant to cut down expenses as they feel it is too hard. As we get used to living in a certain way, cutting down a few completely normal things seems incomprehensible to many people. Reducing your spending to achieve your financial goals shouldn't be considered a sacrifice but as a necessity in order to take control of your money.
Consumer credit should be minimal
Having an effective debt management plan is very crucial. When you take a loan, your EMI should not exceed 30% of your total income. Sometimes people take huge debts and then struggle to repay them as they have other expenses too which cannot be curtailed. Also living on credit cards should be avoided as much as possible; the best would be to
put a freeze on them.
Savings awareness
Everyone has understood the importance of savings in this pandemic. All those who saved pre-covid were able to
have a comfortable lifestyle during the lockdown but for those who did not save, they had to struggle a lot. However, it is never too late to start, always set aside 30% or more of the total income into savings. Half of the savings should be put aside for long-term goals and a half for a short term. With this simple method, nobody will face another cash crunch in the future.
Life insurance awareness
After the death of a person in this pandemic, unfortunately, many families lost their main source of income. People
started getting life insurance as they have seen what happens to the family when there is no income. A huge awareness has been created regarding the same, we must also educate and encourage other people especially the ones who have only one source of income and a huge debt. Investment in health insurance is crucial With rising hospital bills and savings being wiped off, having sufficient health insurance has become crucial and mandatory. Having an adequate health insurance from the right company that will reimburse all the hospital bills is
essential. People tend to make mistakes while buying the plan just by looking at the cheap price and not reading the terms and conditions. One must be careful and seek advice before any investment.
Passive income awareness
A passive income is something that many business owners aspire to achieve. It is a regular form of income that requires little maintenance or effort on your behalf and not actively be involved on a daily or hourly basis.
As many people have lost their jobs and relied on their active income, they realised the importance of passive income. It bridges the gap when you get unemployed or decide to stop working for a while. One must have a passive income coming in while he or she pursues their active job. Passive income gives you the extra security you need.
Guaranteed income awareness
People and investors have understood that if they're planning for retirement or any other fixed event like a child's
education, marriage – then the funds for the event must also be fixed/ guaranteed. Most of the investors go wrong because they plan their guaranteed events with variable products. During this pandemic, the market crashed and many people lost their money that they had saved especially for their retirement.
Having an emergency fund is essential 
An emergency fund is essential and can be calculated by your monthly income multiplied by six months. Suppose there comes a situation where you lose your active income suddenly or you need funds for any uncertain expenses then the emergency funds come very handy. A person can save their emergency funds in a plan or product, which can be liquidated easily without any penalty or so. An emergency fund is essential. These funds and your savings bank account funds should not be mixed, finding a debt instrument will be best.
Invest in companies with a strong background, good brand value and good reserves
Lastly, financial lesson from covid is to invest in companies with a strong background, good brand value and good results. If the financial institution does not have good reserves or a strong background then one must definitely not invest. Be it shares, mutual funds, banks or insurance companies – one must check the background and the performance before investing.
The writer is an investment consultant and business coach. Email: mahesh@maheshpai.in