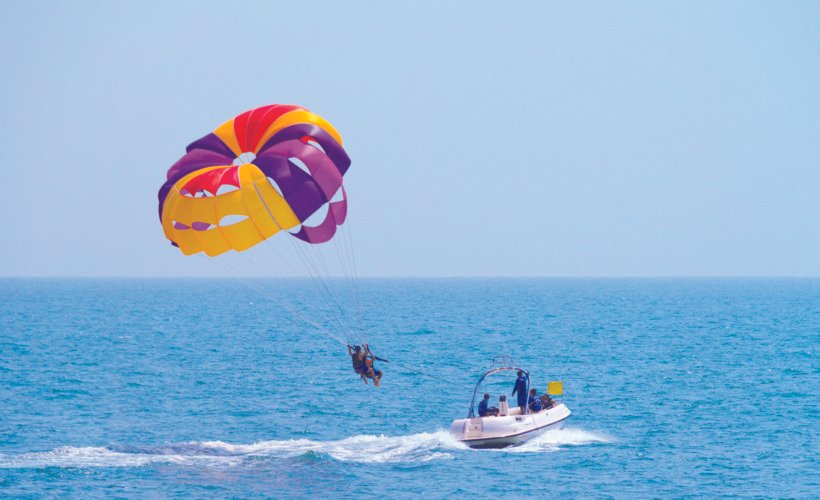 The Tourism Department of Goa has been continuously working on the growth of the tourism sector, with their latest efforts in bringing in international tourists and working towards a digital nomad visa scheme
In the current scenario, travel enthusiasts prefer to explore solo or in individual groups, having partial to complete control over their travel adventures that include in spheres such as accommodation, cuisine, transport, sights, monumental visits, and so forth. Travel packages are often frowned upon by such individuals, for it restricts their freedom and independent desires and choices when they intend to visit a new place and it also limits their endeavours to fully explore a region. There is a word that categorises such individuals and that is Fully (or Free) Independent Travellers (FIT).
Fully (or Free) Independent Travellers
Keeping this category in mind, the Goa government is studying USA, UAE, South Korea, Japan, Germany and the like who fall under new market trends of tourism that have come to light. Recently, the Goa Tourism Board conducted a meeting that was chaired by Chief Minister, Dr Pramod Sawant, wherein several plans were deliberated upon to improve the tourism sector in the State.
Rohan Khaunte, Minister for Tourism and Information Technology, informed "As per the reports we have received from experts, we have realised that whether it is U.S.A., South Korea, U.A.E., Japan there are many markets which are opening up for outbound travellers." He also mentioned that in order to bring in more quality tourists, looking into FITs is necessary.
Khaunte disclosed that for 2023-24, Goa Tourism's calendar events of participation, aimed at both domestic and international events, festivals and the like have been concluded. The need of the hour is to study emerging market trends based on industrial inputs and suggestions. "We finalised the calendar on which events we will participate in and which markets we want to tap."
Khaunte also elucidated that people should be aware of business niches that the government is developing – be it hinterland, wellness, and others for which roadshows, participation in emerging markets and travel marts are necessary. He also mentioned that the festival's calendar will enable tourists to fully engage with Goa's heritage and culture. He asserted that Goa as a destination of beaches in foreign countries needs to transcend and thus the promotion of festivals like Sao Joao, Chikal Khalo and so on by the Department of Tourism will result in tourists indulging Goa beyond its popular sand and waves.
Digital Nomads
Besides FITs, working remotely, and working while also taking a vacation has been gaining steady popularity with the continual emphasis and significance being placed on work-life balance and travel influencers who vouch for the same on several social media platforms, and hence in such situations a digital nomad visa would be ideal for many opting this lifestyle. It is an official document that provides legal rights to work in a different country that the person prefers to work in. Goa with its serene landscape, working by the beach or the hills, proves to be a suitable place for many and thus the Goa government has recommended the idea of a digital nomad visa programme to the Ministry of External Affairs.
Khaunte disclosed, "Digital nomad visa has been discussed here, which is a part of tech tourism promotion. To get it done, we have to talk to the Ministry of External Affairs and we will need the help of the Chief Minister. Digital nomad visa will give a new opening to homestays, tech tourism and the overall economy and employment in the state, especially in the rural belt,".
Providing an eagle eye perspective of the same, Khaunte elaborated that the visa scheme will allow international tourists to stay longer and would be provided by the government with a homestay policy. This will enable these tourists to live in rural areas thereby getting an opportunity to be in dialogue and participate with the local ways of life of Goa – food, handicrafts, local products and so forth. Stating that digital nomads are high income group technocrats, Khaunte said that their high spending power will be beneficial for Goa. He is confident that the government will be able to succeed at it, for it will aid in the development of an information technology talent pool.
The Tourism Department of Goa has been active in promoting the state with roadshows that took place in Europe as well as participating in the Arabian Travel Market (ATM), 2023 during the months of April-May this year.
The former, in association with Pacific Asia Travel Association (PATA) India chapter, were held in Vienna, Frankfurt, Zurich and Paris. The event witnessed strategic contingent of businesses from Goa's tourism sector – including tour operators, hotels, airlines and so forth. Guests and participants also experienced Goa through a 360-degree video portal.
According to a representative from the Tourism Department, these roadshows presented Goa's varied and diverse options of the tourism sector and facilitated the development of a stronger relationship between European and Indian stakeholders. The representative also mentioned that in the following months the Department is expected to host a large number of European tourists among others.
The latter, ATM 2023, was held in Dubai during which the delegation had a series of high-level meetings with CEOs of prominent airlines, tourism authorities, hospitality groups, and destination management companies. As a result of which these meetings also focused on investment opportunities for infrastructure development in Goa,thereby increasing tourist inflow by aligning with various airlines. Rohan Khaunte stated that these deliberations will lead to an increase in the number of tourists in Goa and will also help to develop greater cooperation between stakeholders.
In addition, a meeting with Jyotiraditya Scindia, India's Minister of Civil aviation will be held by the Chief Minister and Tourism Minister in order to discuss, under the Open Skies Policy, the expansion of flight connectivity to the Manohar International Airport (MOPA). Open Skies Policy functions as the means to liberalise, ease access and rules of use of national airports for foreign airlines, thereby encouraging tourist flow. USA, Japan, Finland, Jamaica, Greece among others, are countries with which India has open sky agreements.