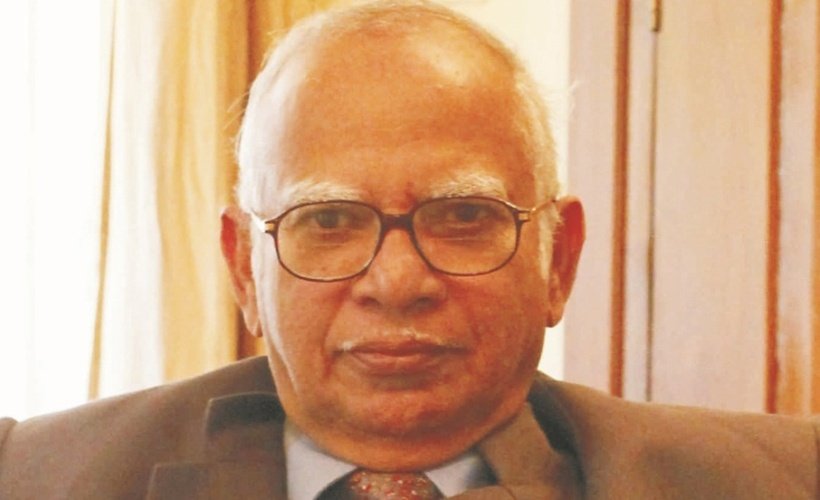 The writer explains the Government's Start Up India portal which has taken the initiative to provide learning for budding entrepreneurs to promote and encourage the entrepreneurial spirit amongst millennial youth
Many are under the wrong impression that starting a new business venture with capital investment for buying, selling, or manufacturing goods or providing services is a startup. They do not realize that the concept behind Start-up India Scheme is significantly different and may not relate to traditional business or services.
Our younger generations are cyber natives. Their brain is wired with cyber technology right from birth. They have access to new innovative developments taking place in the world with their internet connected smart-phones. Besides, the Indian brain has developed over thousands of years and is extremely creative and innovative in this respect against all odds. Indians can think creatively with out-of-the-box ideas to develop new products and services with e-commerce solutions.
There are a few startups in Goa who have achieved global success with their innovative solution-based software programs. At the same time, there are many young enthusiasts struggling at level one seed stage.
Merely having incubator centres with office space, high speed internet connectivity and other such facilities with enthusiastic employees is not enough. Startup entrepreneurs need support on various fronts to succeed. They need guidance, hand-holding and encouragement from passionate, public-spirited and competent mentors at every stage. This is sadly lacking in Goa.
Just having a fantastic innovative idea is not enough unless it is saleable as well as scalable across geographical boundaries resulting in generation of revenue to all stakeholders in due course of time. This is possible only if the idea is oriented towards solutions aimed at reduction of costs, time, labour through automations or solutions which add value to services and products using machine learning or artificial intelligence.
However, budding entrepreneurs seeded with innovative ideas, driven by passion and who wish to venture into Startups can secure help from Government of India's Startup India portal (www.startupindia.gov.in).
The Government of India through this portal has taken the initiative to provide learning for budding entrepreneurs, get ideas and providing them attractive incentives to startups for promoting and encouraging the entrepreneurial spirit amongst millennial youth under Start-up India scheme. A robust startup system is expected to result in employment generation, driving innovations, nurturing entrepreneurship and building scalable businesses
In order to qualify under Start-Up India Scheme, firstly the applicant entity should be either partnership firm, Limited liability Partnership or Private Limited Company. Proprietary firms are not eligible.
Secondly, they will be considered as startups for a period of 10 years from date of incorporation or registration. Thirdly, in this period of 10 years its turnover should not exceed `100 crores in any year. And lastly, it should be working towards innovation, development or improvement of product, processes or services or it has a scalable business model with high potential for employment or wealth generation. It should be noted that the business must not be a result of splitting up or reconstruction of an existing business.
This startup should be recognized by Department for Promotion of Industry and Internal Trade (DPIIT) to avail numerous benefits, for which an online application should be made enclosing documents such as copy of the certificate of incorporation or registration, a write-up about the nature of business especially highlighting how it is working towards innovation, development or improvement of products or processes or services or their scalability in terms of employment generation or wealth creation.
Incentives
There are a variety of courses which are available on the portal for budding entrepreneurs free of charge on completion of which certificate is awarded. One can know about various State Governments startup policies, and various funding schemes from their respective websites. Tools and templates to draw various agreements are also available for the startups. Government of India has listed some of the problems on Startup India portal naming it 'Idea Bank'. You can think of solutions for the given problem and execute it through your startup. The Idea Bank can be accessed through the portal.
To reduce the regulatory burden on startups and to enable them to concentrate on their core business; self-certification of compliance is allowed in case of certain labour and environmental laws. In case of labour laws, no inspections will be conducted for a period of three years.
Further, startups are eligible for 80% rebate in patent filing fees and 50% in trade mark filing fees. Norms are relaxed for capable startups for public procurement in tenders floated by government or PSUs without any condition of prior experience/turnover / earnest deposit requirement. Central, State, PSUs have mandatorily to procure at least 20% of their orders from micro, small and medium enterprises.
Since startups are engaged in innovations which are sometimes ahead of time, there are many failures. Ministry of Corporate affairs has notified startups as 'Fast Track Firms' enabling them to wind up operations within 90 days under the Insolvency and Bankruptcy Code 2016.
For startups in India access to funds is not easy. In order to support such ventures, the Government of India has set up a Fund with corpus of Rs. 10,000 crores for providing equity funding to startups through SIDBI Small Industries Development Bank of India (SIDBI). There are also tax exemptions to startups for a block of 3 out of 10 years and also tax exemptions from Capital Gains to encourage investors for investing in the startup ecosystem.
At initial stages of the startup cycle of creation or the pre-seed stage, one has to rely on self-financing or funds from friends and relatives. Once the prototype is ready, it needs to be tested by field trials and tests to validate the potential demand for product or services of the startup. Entrepreneurs should have a detailed financial and business plan before approaching investors with prototype creation, product development, website/app development, licenses and certifications, marketing and sales plan. Startup entrepreneurs should study various funding options such as various Government loan schemes, Angel Investors, Crowd Funding, Venture Capital Funds, Bank and NBFCs finance, Venture Debt Funds, TReDs and Private Equity and opt for the most feasible and practical funding.
To achieve success, mere knowledge of technology is not sufficient. One must have high motivation, passion, tenacity, accounting and finance knowledge, marketing and communication skills and readiness to rise and walk after every fall. It is not practically possible to have all these qualities in one person. Hence, there is a need to build a team of like-minded friends with different skills to achieve a common goal. The road from conception to completion is bumpy and full of hazards with casualty rate as high as 90% and sometimes even more.
Only a few can reach the target; the ones who have faith in their product or service and have passion and commitment. They can write their own success story along with those of Flipkart, Big Basket, PayTM, Oyo, Ola, Policy Bazar, Swiggy, Zomato, Delhivery and the like and contribute towards achievement of the 5 trillion dollar economy target as announced by our Prime Minister, in the near future
The Columnist is a senior Chartered Accountant and has authored many books on accounting and taxation. Email: verlekar@bsnl.in