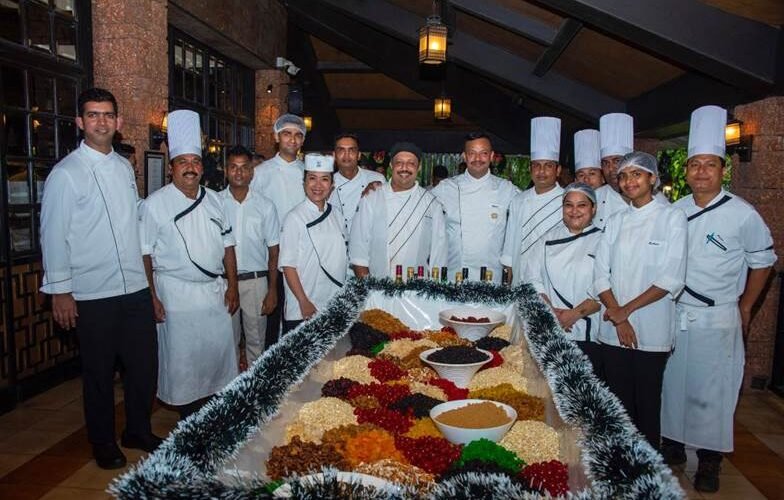 In contemporary times, Christmas cake mixing remains a joyful prelude to the holiday season, with people of different cultures participating in this tradition to bond with loved ones and prepare a delicious cake to be enjoyed on Christmas Day.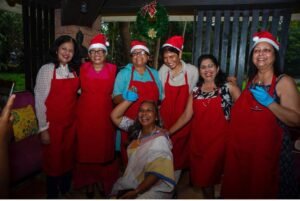 Originating medievally, fruitcakes and other dense spiced cakes have been traditionally part of European celebratory culinary tradition for centuries. This later paved the way for the traditional Christmas cake. Adding the richness of the cake, alcohol-soaked fruits and nuts became popular in the following centuries. Victorian era truly gave shape to the nut-soaked Christmas cake that we see, cherish, and celebrate today. Family and friends would gather to participate, and the belief was that this mixing brought good luck for the cake and the upcoming Christmas season.
Modern Times: The Christmas cake-mixing tradition spread to other parts of the world as the British Empire expanded. Today, it is celebrated in various countries, often with local variations on ingredients and customs.
The traditional Christmas cake-mixing ceremony plays a significant role in fostering community bonding as this is a social gathering, sharing tradition, a celebration of diversity, encouraging generosity, and sharing with a sense of belonging. Essentially, this ceremony serves as a communal, joyful prelude to the holiday season, uniting people through shared traditions, memories, and the spirit of togetherness.
Says Chef Savio Fernandes of Goan origin working with Taj Holiday Village: "For a delectable Christmas cake, soak a medley of nuts in rich, aromatic spices and alcohol. Begin with a mix of walnuts, almonds, and pecans. The nuts are bathed in a blend of dark rum or brandy, infusing them with warmth and depth. To enhance the flavor, add a pinch of ground cinnamon, cloves, and nutmeg, providing a festive, aromatic twist. This infusion process is typically done weeks or even months in advance to allow the nuts to absorb the boozy, spicy goodness. When incorporated into the cake batter, this alcohol, and spice-soaked nuts infuse every bite with a delightful holiday spirit".
Taj Holiday Village Resort & Spa and Taj Fort Aguada Resort & Spa, Goa celebrated this community festival recently where in prominent citizens of the city were invited along with resident guests from both the resorts. The event was held at Taj Holiday Village's award-winning restaurant – the Banyan Tree.