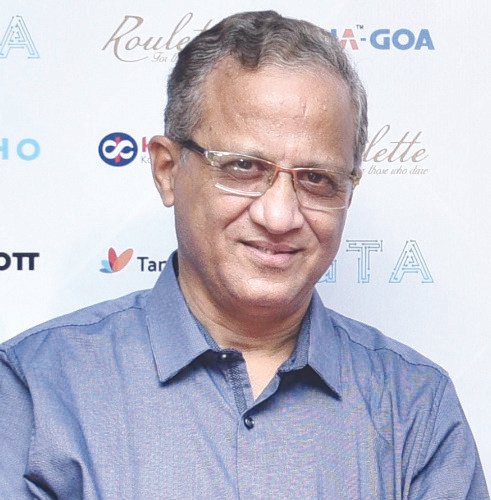 Santosh Kenkre shares his top financial tips, based on his experiences, which he believes will be beneficial to youngsters and those prudent about their finances
During my CA practice of 38 years, I learned a lot about financial precautions. Later, with late Manohar Parrikar, I learned about finances and also other matters for 25 long years. Simultaneously, as a Vice Chairman/Director at EDC Ltd., I was able to gain insights into massive financial and other issues. I have attempted to pen down top 25 financial tips based on my experience. I hope it will benefit youngsters and others.
Money is lifeblood:
1.1 Live within your means /income. Value money; do not fritter it away.(In a way, expense curtailed, is money earned)
1.2 Save at least 25% of your income.
Two most important investments:
2.1 Invest in LIC (term insurance policy and/or other regular policies); Thus, secure your dependents' future (tax benefit is also available).
2.2 Invest in Mediclaim Policies: Medical expenses (of your family/parents) can be big and sudden.This investment is a must unless you and family are otherwise well covered. Tax benefit is also available.
Invest for income tax benefit: LIC, PPF, mutual funds (specified), Sukanya (like PPF, but only for minor girl child), NSC, specified bonds, specified bank FD (5 years), NPS (NPS Rs.50,000 limit is available over and above Rs.1.5 lacs under section 80C).
Equity investment can give disproportionate returns. It can make you rich. Buy shares OR invest in mutual funds. (Formula: 100 – your age = maximum amount which you can keep in equities/M.F.)
For regular savings every month: Open SIP of mutual funds and/or recurring deposit of banks. Regular savings gives you the power of compounding. Over a period of time this investments grows to large sums.
Public Provident Fund (PPF): Is an excellent investment: Secured, tax free interest 7%. If you invest Rs. 1.50 lacs every year, you can build sizable sum after say 25 years. Open PPF account for each family member, including infants.  
Property:
7.1 Invest in own house/flat: You must have at least 1 flat or house. If you have two children, buy 2 flats later on.
7.2 Invest in your own office OR an office/ commercial space for your children's for the future.
Invest in gold/silver on a regular basis (like SIP). This will be useful for child's marriage.
Invest in Post Office for e.g. monthly income scheme (POMIS) for assured monthly income.
Avail of minimum loans, preferably to buy non perishables e.g. Property. Don't borrow for celebrations. Compare different loans available. Know the important terms/ conditions of your loans e.g. rate of interest,security, time for repayment/EMI, etc.
Keep enough liquid funds for emergency purpose. Best are bank fixed deposits.
Will: If you are over 60 years of age, make a will. (Youngsters should ask elders to make a WILL).
Save for children's education and marriage: Very important duties of a parent.
Precaution whilst buying and selling:
14.1 When you buy, ask how much you will have to pay 'total price including all
incidentals' etc.
14.2 When you sell, ask how much net you'll get net of tax (GST), commission, etc.
14.3 When you buy big items, compare at least 2-3 sellers and advertise if needed.
14.4 When you sell big items, get maximum buyers by advertising/social media/OLX etc.
Signing Documents:
15.1 Never sign any blank document even if husband/father or any loved one tells you to. (Keep a copy of important documents which you sign).
15.2 Very Important: Never sign any important 'agreement' or 'deed' till your lawyer AND your CA has okayed it.
Seniors (above 60 years of age) should invest (a) Rs.30 lacs in Senior Citizen Savings Schemes of bank and also (b) Rs.15 lacs in scheme of GOI administered by LIC called PMVY (Prime Minister's Vaya Vandan Yojana). In both these investments, you earn a higher rate of interest and both these investment are safe.
Major decisions of any type: Consult respective experts e.g. consult a CA for investments or major financial decisions and then take a final decision. Important Note: The expert should not be an interested party.
Credit cards: Use them discreetly. It is easy to borrow (i.e. when you make any expense by using a credit card) but later on, it is difficult to pay the credit card bills to the bank. Gambling, casino, speculative trading in shares, crypto can ruin you. Strict no. Don't keep too much money in savings A/c or current A/c. It will cause loss of interest. Put spare money in bank FD and take overdraft thereon if and when needed.
No doubt one should be careful about 'one-time expense', but one should be more careful about 'recurring expense.'
Try to keep an account of your expenses which exceed Rs.X at a time (Rs.X could be Rs.1,000 or Rs.2,000 or Rs.3,000 etc.) This is in order to know (a) 'where your money has gone,' and (b) for future planning.
You must manage/monitor your money and assets (and those of your spouse). If your parent/sibling is exclusively managing it for you, it is incorrect! You must know key financial/commercial terms of any major deal you or spouse is involved in.
Health is wealth (proper diet, regular exercise, positivity in mind ensures good health) or else you will earn and then spend the earnings on medicines.
Always treasure 4 top assets of yours: Health, Wealth, Time, Family.