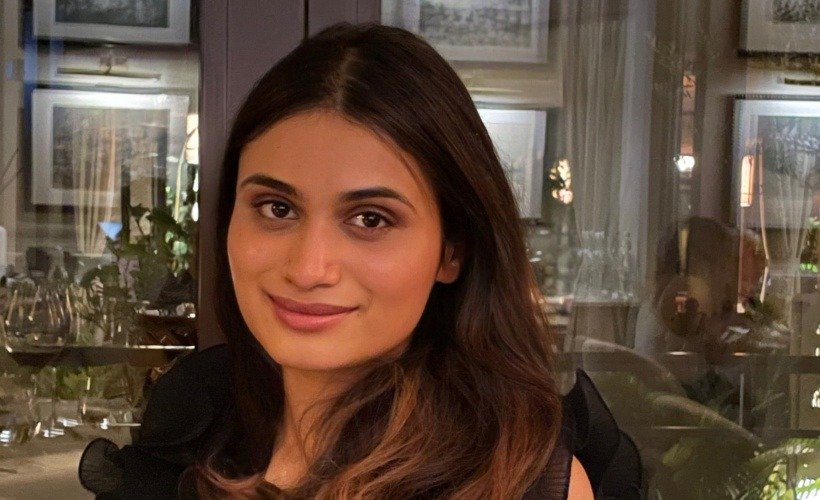 As Business Goa turns 13 this month, we highlight youth from around Goa who are making a mark in society with their talent, intelligence and creativity
---
PRIORITIZING MENTAL HEALTH
A final year student pursuing her degree in B.Sc Psychology and Neuroscience at the University of St. Andrews, Scotland, Girija Dempo enjoys exploring the science behind the human brain. Besides being a good listener, she also looks for opportunities in territories that are uncharted. The relation between the human brain and emotions coupled with the fact that the mind needs to have control over emotion, is something that hasn't been researched and explored extensively.
Around the start of the pandemic, in an attempt to be productive, Girija, along with four colleagues from her university, thought about creating 'Unorthodox Newsletters' as a platform that is built to guide the understanding of mental health in an informed and educated way. Girija started as an editor, went on to be the head of public relations and is currently one of the co-founders. They pride themselves on their research-based approach to convey the nuances of mental health with research as evidence.
Unorthodox Newsletters started with the idea that people find themselves feeling like birds caught in a cage within the confines of their own lives. Due to the daily hustle and bustle of their lives, daily routines and social environments, at the workplace, mental health takes a back seat, when it really deserves to ride shotgun. At Unorthodox Newsletters, they believe in prioritising mental health over the rush of everyone's daily routines, so they aim to develop an understanding of mental health with a research-based approach. An online newsletter, it is widely accessible to everyone around the world. They plan to get onboard professional mentors, who have more experience in the field, such as RCI registered counsellors from India and clinical psychologists from parts of the UK and India. The platform has already entered into collaborations with psychologists and mental health pages via IGTV. Unorthodox Newsletters aims to prioritise mental along with physical health. Girija explained with a relevant example, "When we are sick, our brain involuntarily and instantaneously tells us that we need to go visit a doctor or a physician but when our emotions take a toll on us and our experiences get overwhelming, it doesn't occur to us that we need to go see a therapist. So the aim is to spread awareness about how equally important creating a mental health routine is."
---
MAKING MUSIC SPEAK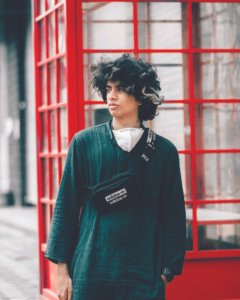 Nathan Mendes, a 21-year old hailing from Margao, has been interested in making music since he was seventeen, but has loved music all his life.
A Xaviers graduate, Nathan, better known by his stage name Tsumyoki, has a fanbase all over India, in London and other international locations. He has been featured on VH1 and performed at shows in Sikkim, Pune, Bangalore, Mumbai and Goa. With more than forty thousand subscribers on YouTube and one lakh monthly streamers on Spotify, Tsumyoki is a signed artist under rapper Divine's Gully Gang roster.
Music has been a therapeutic form of releasing his emotions; Tsumyoki channels all his emotions into music and states that he doesn't feel the need for a therapist, since music has been there for him. If his mental health deteriorates, music is his outlet. He doesn't categorise his music into genres, his content is diverse, ranging from pop and rap to ballads. Tsumyoki is a self-taught pianist, guitarist and ukulele artist. He begins by laying down some chords, and will then hum a melody over those chords. Then come lyrics, after which he proceeds to work on the digital side of things with the chords, add drums, makes a beat, and completes the chorus, hooks and bridges. The founder of Goa Trap Culture, a four-person collective that makes music, Tsumyoki's lyrics reflect the lifestyle he grew up in, and the many aspects of his Goan heritage. He goes on to elucidate, "I talk about chai because I love chai, and it's a beautiful part of my life."
Tsumyoki used to compete in singing competitions till 5th grade, but stopped singing for a while. He struggled gaining support in the early days, as people's egos got in the way; they simply didn't want to believe in a kid. Tsumyoki was initially discouraged by the immense amount of hate he received, but then went on to realise "why look at the bad stuff, when there's so much good coming your way?".
With support from his mother and sister right from the start, when money and fans started coming in, he gradually gained support from the rest of his family. Speaking on the music industry in the state, Tsumyoki says that Goa has always had immense potential in this sector. It is just that the people of Goa are not empowered enough to think that they can achieve the world. With no original shows happening in Goa, there is no audience to see original music grow in the state.
Clubs and fests only stream tracks on the Top 10 charts. Original artists don't have a platform or organisers. It isn't the job of the artists to organise their own show. They make beautiful music, and it is the organisers' duty to book them and promote them, after which they can make a living.
Luckily for Nathan, his parents' mentality gave him the impetus to make him a hard worker, who doesn't stop until he achieves something. He has broken the wall for Goan artistes, but doesn't know when we will see Goan artists truly thriving. Nevertheless, he will continue to pave the way for other Goan artistes, who will proceed to become even bigger than him. Tsumyoki believes that his contribution to the Goan music industry will leave a lasting legacy for future artistes and fans.
---
INTELLIGENCE MADE VISIBLE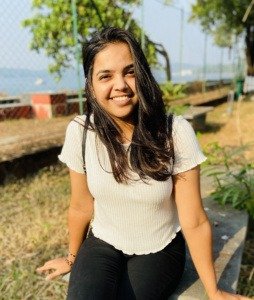 Glency Legrada Rodrigues is a 26 year old self taught illustrator and a graphic designer hailing from Chicalim.
A BBA graduate, Glency is that person you'd find busy doodling things on her notebook or any material if found with a pen. Things that interest her are doodling, animating, learning new ways of illustrating and the sky (clouds). Anime and manga aroused her interest in digital illustrations.
Out of the numerous things that she considers inspirational, people, music and stories stir her pot of creativity. Well adept in Procreate and the Adobe suite, her passion for digital design began back in 2020, the first lockdown when everyone was at home. It kind of gave her more time to concentrate on illustrations and animation. This led to deciding on making her own Instagram page and exhibiting it to the world. Doing that has given her a lot of opportunities like working with different clients and numerous commissions.
This was something to look forward to, as it became a real stress buster from staying home. Glency's future plans include continuing to learn more about this field like motion graphics, various ways and styles of illustrations, and maybe create merchandise from her original designs. She also intends to try out the NFT market.