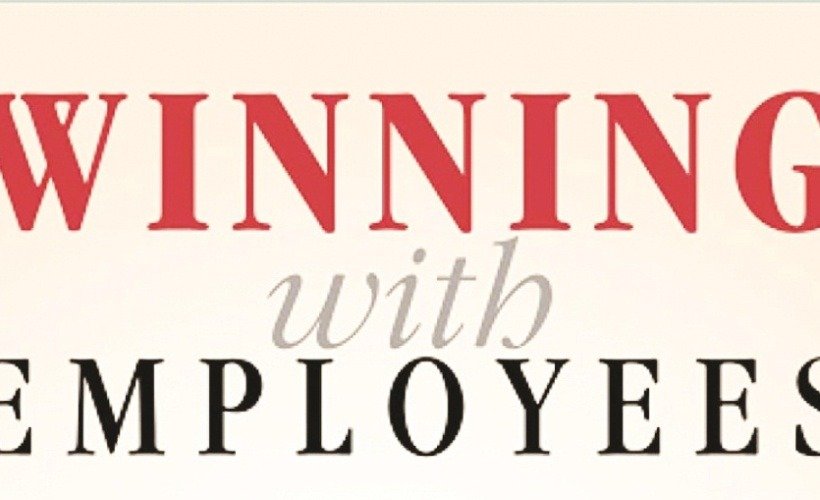 AUTHOR: PROF (DR) VENKATESH NAGA D | PUBLISHER: SAGE PUBLICATIONS PVT. LTD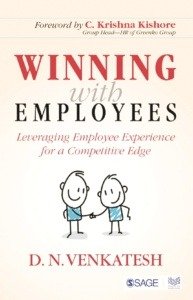 Winning with Employees has been authored covering all facets of employee life cycle with organisations. The book has overall 9 chapters and the first chapter introduces the readers to the digital world, digital organisations and digital work places.
The second chapter titled 'Managing Employee in Digital Era' explains in detail the nuances around managing people in a digital era.
The third chapter 'Experience Levered Organisations' explains in detail as to how 'Experience' works as a competitive strategy and differentiator for organisations, both externally and internally.
The fourth chapter 'Acquiring talent with Positive CX' deals with the quality of hiring process. It discusses about digital transformations that hiring processes are undergoing along with the expectations of various stakeholders involved in the hiring process.
The fifth chapter titled 'Nurturing EX with Performance & Rewards Management' covers the entire canvas on generational shift in organisations resulting in paradigm change in processes lined to performance and rewards management.
The sixth chapter titled 'Strategizing & Executing LX of Employees' starts with a discussion on evolution of learning systems in organizations – and then introduces the readers to 5 factors of digital learning.
The seventh chapter 'EX and Employer Branding' starts with an introduction to need an importance in contemporary period and then stresses on the need for organisations to track and measure the EB across digital platforms.
The eighth chapter is titled 'Ex of Gig Employees', starts with a discussion on the advent of a gig-economy and the driving forces behind it. The readers then get insights in key aspects like social security benefits.
The ninth and last chapter titled 'EX Analytics – Tracking & Measuring EX Indicators', covers topics like need for measuring EX, framework for EX analytics, touch of EX and tracking mechanism.
The book is written in a reader friendly way and is useful for students, academicians and practitioners. Practitioners especially get execution insights along with conceptual inputs.
The book is available globally in electronic (Amazon) as well as in print edition.