Ryan Menezes speaks about his entrepreneurial venture,Inferno Wings, and getting into business at a young age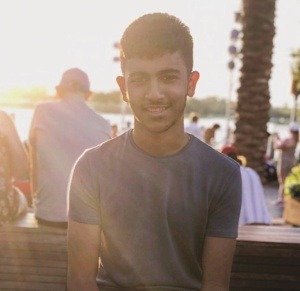 The young and ambitious owner of Goa's Inferno Wings restaurant, Ryan Menezes, 19, is off to a great start as an entrepreneur and restaurateur. Having studied in Don Bosco High School; Panjim for most of his life, the commerce graduate took a gap year after completing his 12th to focus on his business.
Inferno means, a large fire that is dangerously out of control, "I wanted to create chicken wings that are super super super hot, like the hot wings challenge. All my dishes are pretty spicy, which is why it's branded Inferno Wings." It is hot and trendy among the youth today, through the process of Instagram marketing and word of mouth within the youngsters. Inferno Wings is the place to get your hands dirty with their spicy chicken wings, burgers, and tacos. "I am myself a huge chicken wing fan. Every time I go abroad, I want to go to Buffalo Wild Wings, Hooters, and other such places, because we never had anything in Goa that specialized in chicken wings. I always hoped that one day it would come to Goa, but as the years went by my hopes faded", says Ryan. His idea of adding tacos to the menu rose from the fact that not a lot of restaurants in Goa sell good quality tacos.
During the first lockdown in Goa, with most restaurants coming to a halt and Swiggy and Zomato closed, Ryan had to learn how to make the food that he couldn't order. He says the reason his business came to existence is mainly the pandemic. He did not know anything about cooking but back in June 2020, he started experimenting by cooking wings at home for himself. "I gave some to my family members to try out and they really liked it and suggested starting a business, but at the time it didn't sound like something I was interested in or wanted to invest in." A few people started asking about his wings, so he started making them in small batches and giving it to them free of cost. At the same time, Ryan wanted to start working, but without a degree, there weren't many job opportunities that satisfied him, so he decided to start home deliveries.
With restaurants closed, people didn't have many options, which helped him with business. He started home deliveries around the month of July and then moved on to the restaurant format. Inferno Wings' current target audience is mainly locals, from teenagers to adults in their late 20s. When asked about his jump into the restaurant and food industry, Ryan says, "At the beginning it was tough and I'm still learning and if there's anything I'm bad at it's organizing, but luckily my sister helps me out here and there, correcting me from doing anything wrong. My mom helped me keep track of my money. It's always tough at the start but you start to learn slowly."
Every successful restaurant has a few unsatisfied customers. Ryan believes in being patient with everyone because not everything goes according to plan, it's the criticism and feedback that eventually makes one stronger, he feels.
Talking about his biggest challenge, Ryan says, "The first time the restaurant was packed, it was in the third month after opening and there was barely any staff. It was I and two other boys. In addition, I had to call both my sisters and ask them to help out to take orders. I had to refuse taking in more people because I couldn't handle it. That's when I realized that this is really not easy."
Entering the restaurant business at a young age did give Ryan a lot of experience and exposure to how things run in the real world. If it has taught him anything, it is the fact that nothing comes easily, and if you take things lightly nothing will come your way. As most of his customers are from in and around Panjim, his next goal is to start a small joint there. Although a little shy and quiet at first, Ryan swears by his hot barbecue wings. The nineteen-year-old is currently doing his BBA from St. Xaviers College, Mapusa, and cannot wait to do more and learn more about his business.