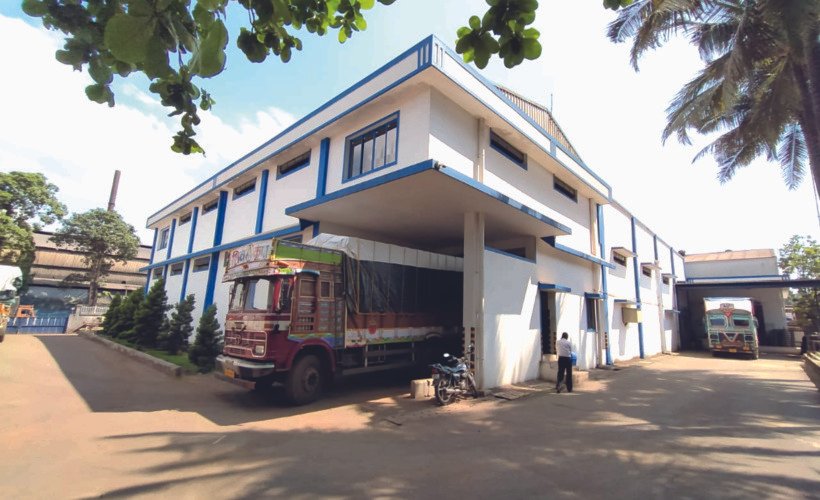 Assess Build Chem Private Limited is a one stop destination for all your waterproofing needs
Assess Build Chem Private Limited provides construction chemical solutions in the fields of admixtures, concreting and finishing aids, dry-mix mortars, waterproofing, repairs, protection, flooring and specialty materials for application in the field of building construction, infrastructure (roads, airports, ports, and railways), water and wastewater treatment, energy sector and power plants, industrial and heritage structures.
Samir Surlaker is the Founder and Director of Assess Build Chem Private Limited and his company offers the latest technologies in the waterproofing industry. Assess Build Chem Private Limited prides itself on being a solution driven company and believes in addressing waterproofing concerns by addressing the key areas of water ingress, namely, capillaries and voids in the concrete body itself, joints [construction and expansion] and cracks and surface defects. 

Their waterproofing solutions range right from:
1. Concrete and mortar improvement: Integral waterproofing additives and admixtures, plastering additives, and other specialties.
2. Joint treatment: Expansion joint tapes, high performance flashing tapes, special mortars, coatings and reinforcement meshes and high-performance injection grouting systems.
3. High performance barrier coatings: Acrylic and polyurethane coatings to crystalline systems, to cater to every kind of situation.
Assess Build Chem works a lot in substrate improvement in terms of providing solutions for repair and rehabilitation, such as structural repair mortars, micro-concretes and concrete cosmetic mortars. They also provide specialist solutions for heritage structures, whereby they can clean, maintain, repair, waterproof and protect them for the future. All in all, Assess Build Chem has a full range of solutions for the construction industry. They manufacture concrete and mortar additives, concreting and finishing aids, waterproofing systems, tile and stone fixing solutions, sealers and cleaners, industrial products like grouts, floor hardeners and polishing aids, anti-carbonation coatings and soil stabilisation systems.
Assess Build Chem also provides injection grouting solutions for Sealing, Ground Consolidation and Soil Stabilisation. These products are used in tunneling, Metro projects, building and industrial projects worldwide to solve challenging problems in water ingress or soil stabilisation. Their products are manufactured in a controlled environment, with the highest quality raw materials available. The product range is designed and enhanced for easier application and based on the knowledge of waterproofing materials and the application expertise of their applicators, Assess Build Chem can help design and recommend waterproofing solutions for any type of construction. They tailor-make solutions for unique projects and their motto is "Let us be your knowledge partners for the correct usage of construction chemicals".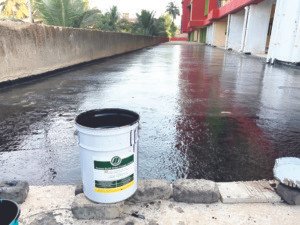 The company believes and focusses on sustainability, environment, and innovation. Most of their product systems are developed, to minimise the use of high VOC ingredients in their formulations. Most of the bulk raw materials are sourced locally to minimise the impact of transportation on its carbon footprint. The materials are designed to have a long performance life and help the structure to be maintained with lowest resource requirements, making the structure sustainable.
The products being environmentally friendly have the same impact as concrete, even when the structure is demolished, leading the structure to remain green through its service life. In addition, their innovations such as green concrete technology (concrete with low cement contents and ingredients from local sources (local crushed sand), temperature reducing coatings, additives to use crushed sand / industrial waste for plastering and concrete products, mineral systems to resist acid attacks, curing compounds that save water and other similar systems do make an impact on structures to render them green, sustainable, and durable.
Assess Build Chem products are manufactured in a well-equipped plant in Goa under strict quality control using state-of-the-art technology and quality assurance systems. They are also an accredited ISO 9001:2015 company, which helps maintain quality across the products and services. The company is comfortable in terms of capacity to meet the demand for materials in the coming years.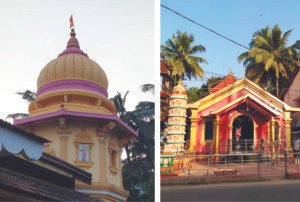 They are expanding their Goa plant to a big and modern facility, which will be supported by a state-of-the-art-training centre and laboratory for better interaction with customers. With their two facilities in Goa and one in Gujarat, Assess Build Chem is confident of providing customers for their needs in terms of both quality and quantity. As far as the product lines go, Assess Build Chem is continuously improving their product lines to meet the stringent market demands