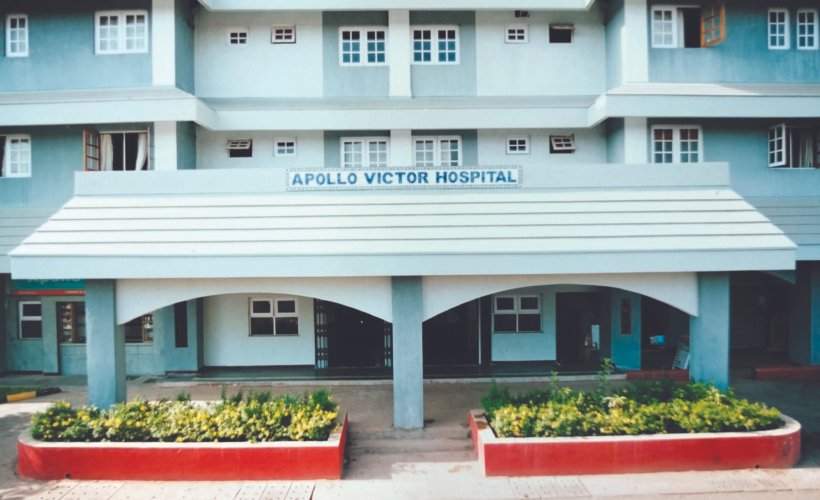 Victor Hospital, Goa's first super specialty tertiary care hospital celebrates 20 years this November.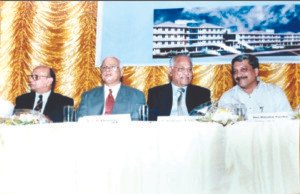 Dedicated to the people of Goa and the country, the 150-bedded hospital was the dream of its founder Late Victor Albuquerque. Having tasted success as a businessman and having derived a lot from his state, it was his dream to set up a one of a kind .
Having studied various scenarios across Goa, Albuquerque, a Civil Engineer realised that the state lacked a good tertiary care hospital, where people requiring treatment for cardiac ailments, gastro intestinal disease, nephrology, complex surgical cases, intensive care/critical care and even MRI had to travel far and beyond. Having no expertise in the field and in order to set up a world class institute, he partnered with the well-known Apollo Hospitals to set up Apollo Victor Hospital.
The hospital has a string of firsts to its credit, for example; the first to have a state-of-the-art department of cardiovascular sciences comprising of interventional cardiologists like Dr Uday Khanolkar, Dr Biju Ephrem; a cardiac surgery team headed by Dr Atul Maslekar and a state of the art critical care/intensive care unit headed by Dr Vikram Chetan. All services were integrated and available under one roof, ensuring that the hospital received an overwhelming response and support from the people.
Subsequently, in the year 2005, the hospital commenced two new departments which were not present in Goa, medical gastroenterology headed by Gastroenterologist Dr. J.F. Alvares, and a nephrology department headed by Dr. Shital Lengade. The nephrology department continues to be Goa's largest, offering 30 hemodialysis machines and conducting over 2200 dialysis sessions per month.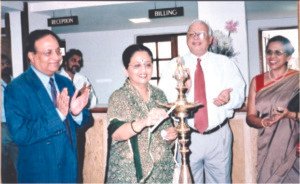 Victor Hospital was also one of the first hospitals in Goa to commence a full-fledged urology department. The department boasted of Goa first Lithotripter and laser machine, offering services which were not previously available in the State.
Today, the hospital has been re-named and rebranded as Victor Hospital. The hospital continues to have many firsts in the State. In the last few months, the hospital has opened the Victor Cancer Care Centre, introduced a 3D laproscopic system which help improve complex surgery out comes carried out AI Robotic knee surgery, painless laser treatment, introduced South Goa's first transport ventilator and is in the process of starting South Goa's first Component Blood Bank. Today, the hospital has grown into a large institute, looked upon for serving those in need, hosting a plethora of all departments. It was at the forefront in tackling and treating the Covid-19 pandemic. It is headed by its Executive Directors, Varun Albuquerque, and Roana Costa.
This year, on the 20th anniversary of the institute, and in memory of Late Victor Albuquerque, a 10 bed 'Victor Albuquerque Memorial ward' was opened to provide free treatment for the poor and needy. A brand new emergency and trauma centre was also inaugurated.
The hospital has a team of 40 specialists and super specialists working exclusively full time in the hospital offering care and treatment unmatched in quality.
With a vision to give life abundantly and its tag line, 'Passion For Caring,' the Hospital aims to ensure that patient care is not compromised and the services provided are in accordance with the highest standards.
The hospital has set up adjacent to its main building, a 21 room boutique hotel with complete 3 star facilities, which is connected to the main building with a bridge. The hotel was constructed specially for promoting medical tourism. Victor Hospital Departments include cardiology and cardiothoracic surgery, surgical and medical oncology, interventional radiology, medical and surgical gastroenterology internal medicine and diabetology, neurology, neuro and spinal surgery, general and laparoscopic surgery, urology, orthopaedics and joint replacement, physiotherapy, nephrology with a 30-bed dialysis unit, gynaecology and obstetrics, paediatrics, ENT, dermatology, oral and maxillofacial surgery, ophthalmology, chest and respiratory medicine, cosmetic and reconstructive surgery, psychiatry, emergencies and trauma, comprehensive health check-ups, a laboratory including histopathology, imaging services like CT, MRI, X-ray, ultra-sound, four stateof-the-art operation theatres, 3D- 4 K laparoscopy system, 30 W Holmium Laser, Dornier Sigma Lithotripter, 35-bed well-appointed ICU with 10 'Maquet' ventilators, Philips FD 10 AlluraCath lab, pharmacies – in-patient / out-patient and a Central Sterile Supply Department (CSSD).