Talks and efforts have been made to make tourism a culturally enriching, efficient and sustainable sector during the G20 meetings held in Goa
Discussions to enhance the tourism sector in India were held for four days (19th- 22nd June) in Goa. V. Vidyavathi Secretary Tourism, in a briefingencapsulated the top five priorities that the Tourism Working Group (TWG) have focused on, as these areas are the building blocks towards accelerating the transition of the tourism sector and achieving the 17 targets of the 2030 Sustainable Development Goals (SDGs). These areas include Green Tourism, Digitalisation, Skills, Tourism Micro, Small and Medium Enterprises (MSMEs), and destination management.
The Secretary for Tourism also emphasised two key deliverables – Goa Roadmap for Tourism and G20 Tourism
Ministers' Declaration. The GOA Roadmap for tourism would function to achieve the SDGs. She also stated that,
"Ministry of Tourism has made positive progress on finalising the two key deliverables of the Tourism Working Group. The focus of the discussions at the working groups has remained Sustainable Tourism."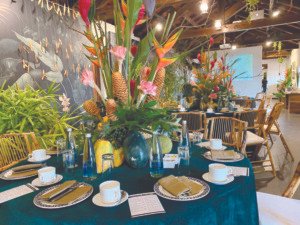 The Tourism Working Group was established in 2020 with its members consisting of different countries and relevant stakeholders. They play a key role in the global economy and whose current aim is to make tourism more sustainable and boost its resilience.
GOA Roadmap
The GOA Roadmap lays out a set of key enablers, identifies the inclusion of tourism in national SDGs agendas, proposes recommendations, and features case studies emphasising advances in place among G20 members and guest countries. The document highlights the opportunities for governments and stakeholders to work jointly, as per their national circumstances, needs, and priorities, to accelerate the achievement of the SDGs.
Opportunities in each priority areas include,
1) Green Tourism – sustainable infrastructure and resource management; supporting land, people, and local populations; developing sustainable, equitable, and inclusive economies through data and innovation, and promoting visitors'-led actions for responsible consumption. 

2) Digitalisation – expanding digitalisation throughout the visitor journey; developing policies and regulations for tourism digitalisation; developing dashboards to monitor actions under travel for Lifestyle for Environment (LiFE)
3) Skills – up-skilling, re-skilling and new skilling for resilient tourism to meet the diverse needs of the sector as well as developing forward thinking skills training opportunities.
4) Tourism MSMEs – equipping traditional MSMEs to stay relevant; building an enabling environment for growing and scaling for MSMEs; visitors'-led actions to support tourism MSMEs.
5) Destination Management – positioning Destination Management Organizations (DMOs) as system conveners and creating new governance models.
On the Roadmap, Prime Minister Narendra Modi stated that "The deliberations and the Goa Roadmap would multiply the collective efforts to realise tourism's transformative power."
Dr Pramod Sawant, Chief Minister of Goa, said that the declaration of the GOA Roadmap for G20 will be announced at the UN, thus, boosting tourism in the state.
"As tourism bounces back close to pre-pandemic levels, we must ensure that recovery is sustainable, inclusive, and resilient. The Goa Roadmap for Tourism as a Vehicle for Achieving the SDGs offers the G20 economies a proposed plan of action to lead the way forward towards a better future for all," stated Zurab Pololikashvili, Secretary-General of the United Nations World Tourism Organisation(UNWTO).
On Goa as a global hub for adventure activities, Shripad Naik, Minister of State for Tourism and Ports stated that GOA Roadmap will function as a guiding tool in order to create sustainable, inclusive, and resilient tourism sector.
Ministerial Outcome Document
The focal points of the Outcome document and Chair Summary of the G20 Ministerial Meetings' include – Greening the tourism sector for a sustainable, responsible and resilient sector; harnessing the power of digitalisation to promote competitiveness, inclusion and sustainability; empowering youth and women with skills for decent jobs and entrepreneurship opportunities; nurturing tourism MSMEs, startups and private sector to unleash innovation and dynamism; rethinking the strategic planning and management of destinations towards a holistic approach under destination management.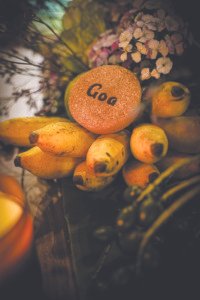 Speaking on tourism emerging as one of the fastest-growing economic sectors, Union Tourism minister, Gangapuram Kishan Reddy stated, "We are all aware that tourism is a major source of employment along with several socio-economic benefits such as trade, investment, infrastructure development, and social inclusion." Reddy also stated that, "Tourism should become an investment magnet for both the private and public sectors and there is a need to innovate, explore new areas and craft new strategies to not only achieve pre-pandemic status but to rise beyond that."
StartUp20 Projects
At StartUp20 Engagement Group meeting held in the beginning of June, Rohan Khaunte, Minister for Tourism vocalised upcoming developments of 'Sea Hubs' in Goa. 12 co-working spaces at the beachfront will be established in order to add to the tourism sector and the overall economy of Goa. These sea hubs will also enable professionals to achieve the goal of 'work-life' balance, while also aiming to bring in fresh talents and enthusiasts. In addition, completion of the Electronic Manufacturing Cluster located at Tuem in North Goa, the establishment of a Creative Hub for contemporary technology such as virtual reality, financial technology, fashion technology, and the like at Dona Paula, the development of an Information Technology Park for small and medium-sized units at Porvorim, and a Design Village, for artists and innovators are significant projects that have been envisioned.
Khaunte also stressed the need for efficient data management. By investing in an advanced state data center, he said, would allow for the centralisation of data processing and storage thereby enhancing efficiency, reducing costs, and it would also allow for more streamlined governance.
In addition, a memorandum of understanding was signed with the vacation rental company, Airbnb, by the Tourism Ministry and as a result of which Soul of India, a microsite was launched at a side event of the G20 meetings. Due to the covid-19 pandemic this agreement was delayed, as per sources in the Ministry of Tourism. The source, in addition, stated that the concluding meeting of the Tourism Working Group taking place in Goa accelerated the MoU in a fitting manner.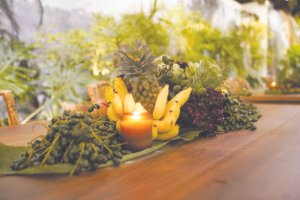 Enhancing Cruise Tourism
The Chairperson of Cochin Port Authority, M Beena, at the fourth G20 meeting on 19th June declared that four new cruise liners – Costa Cruises, Norwegian Cruise Line, MSC Cruises and Royal Caribbean Cruises are expected to be up-and-running by October and November in India. In addition, cruise demands will be tackled by popular travel courses for which Gujarat pilgrimage tours, cultural and scenic tours, ayurveda wellness tours in Kerela and heritage tourism along the east coast, have been picked out.
Khaunte expressed that the state is exploring the option of becoming the home port for cruise tourism and thus the proximity of the Dabolim airport and the Mormugao port, makes it an ideal ecosystem to promote cruise tourism and open cruises.
In a bilateral discussion between G Kishan Reddy, Union Tourism Minister and, Salem bin Mohammed al-Mahrouqi, Oman's Minister of Heritage, and Tourism, held during the TWG meetings, medical tourism and cruise tourism was significant. In order to develop stronger ties between India and Oman, talks on cooperating across various sectors had also taken place.
In order to take measures against the menace of plastic pollution, Union tourism minister, Reddy, stated that there is a need for collective action, knowledge sharing and best practice models, and technology at the global and regional level that will help to manage plastic and its pollution on a mission mode.
"The G20 countries should take concrete steps because G20 nations represent 85 per cent of the global GDP and 75 per cent of the global trade, almost 70 per cent of the population. That is why we together should take concrete steps to reduce plastic based on mutual understanding on an international platform." expressed Reddy.
An Exhibit of Goan Monsoon Forest
G20 delegates attending the 4th Tourism Working Group Meeting at the Aguad which is housed at the Aguada Jail complex were treated to the splendour of Goa's rich biodiversity during their recent official engagement at the newly renovated 17th-century fort.
A captivating display of Goa's thriving biodiversity was expertly curated by the team at Aguad in collaboration with National Institute of Design (NID) alumnus Kritika Malhotra. This immersive experience themed 'Goan Monsoon Forest' was brought to life by the contributions of noted naturalists Parag Rangnekar, Omkar Dharwadkar, and Puja Mitra.
"It was a privilege to showcase Goa's biodiversity to the world. We were honoured to host the G-20 delegates at Aguad, where we crafted a celebration of Goa's natural heritage. We curated immersive installations, recreated the lush forests, and collaborated with a team of naturalists to speak about the importance of protecting the flora and fauna," stated Naveen Chopra, Group CEO of Waterfront Experiences.
Stepping Ahead
The document concluded on optimistic tones – "We will continue to work together and support each other, in the true spirit of Vasudhaiva Kutumbakam (The world is one family), for transforming the tourism sector to meet the objectives of the SDGs and build an inclusive and sustainable future," as highlighted under way forward in the ministerial communique