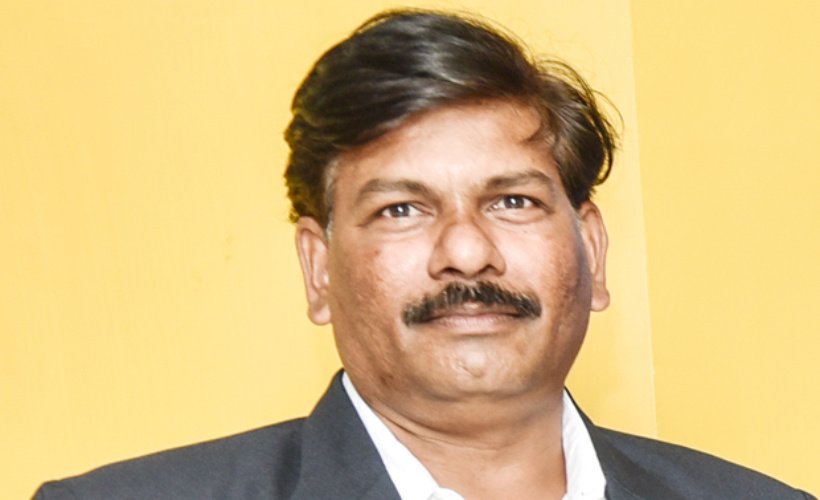 Dr Pradeep Salgaonkar explains the concept of Digital Brand Equity and the factors that play a vital role in enhancing the growth of a brand in the digital space
We live and operate in the 'digital world', and getting 'digital' or 'phygital' has become the basic need for most businesses if they wish to survive and sustain. Most businesses measure their success by looking at the bottom line (profits) and the top line (gross sales). Every serious business is concerned about its brand image, brand loyalty from customers and brand equity, thus, they are striving to build their brand equity through all possible means – both in the physical and digital worlds.
The term 'Brand Equity' refers to the value of the brand or how public sees and perceives the brand and the image it carries in the customers' mind. In other words, it speaks of the strength of the brand which determines its worth; and this in turn, drives sales of the brand in the marketplace. It is a function of what customers choose in the marketplace. When a business has a strong and positive brand name and public perception, it automatically adds value to a business. Higher brand equity means that the business will have to spend less on advertising associated with gaining traffic or awareness about its offerings. Also, brand equity helps to differentiate a company's products from its competitors. It is the reason why customers are willing to pay a high price to acquire premium brands such as Apple, Rolex, BMW, Nike, etc., though the same product features and functions are offered by various other rivals at a cheaper rate. Thus, having high brand equity is one of the most critical success factors for every business.
In the brick and mortar world, brand equity is understood via some of its important constituents such as brand awareness, brand associations, brand memorability, brand quality, perceived benefits, brand loyalty, brand relevance, etc.
However, when we speak of digital businesses, digital brands and digital brand equity, a host of questions come to mind. What is digital brand equity – is it myth or reality? Do digital businesses and brands  also have brand equity? Is digital brand equity important for businesses? Is brand equity and digital brand equity the same thing? What are the components of digital brand equity? How do we build digital brand equity? What are the measures of digital brand equity? Well, though these are pertinent questions, the answers to all these questions are beyond the scope of this article.
Digital Brand Equity (DBE)
In the digital world, digital platforms and social media conversations make up for a large part of how customers perceive and engage with a brand. A digital brand, according to Juntae De Lane, Founder, Digital Branding Institute, is the identity, visibility and credibility among consumers who discover, relate to, and interact with a brand on digital platforms.
Thus, it could be said that the DBE is the brand awareness and brand association experienced and expressed by customers through various means over different digital platforms. This could be by way of a simple 'like', it could be a 'share', 'recommendation', 'comment', 'suggestion', 'complaint' etc. over digital platforms, each having a differing degree of emotions and engagement with the brand.
Today, we live a HOHO (Hop On Hop Off) life, where the online and offline lives are fully intertwined. How people behave online, what they say and do is the exact translation of their needs in the real world. Every action over online platforms depicts people's needs, perceptions, values, attitudes and behaviours. There is no need of asking questions to any customer about anything to understand their emotions, feelings and behaviours. Marketers and researchers only have to listen to customers carefully, who express their opinions without even being asked. Many a times one could even get a whole target segment group when a single post by one user becomes a building block for a much bigger debate and discussion, generating a lot of useful information.
The expressions of emotions and brand associations by customers, gathered from millions of social media posts and online interactions, updated on a daily basis, giving continuous and real-time data, would give a fair understanding about the DBE of a particular product having online presence.
Components of DBE
Just as the brand equity of a product in conventional market comprises of certain components, DBE also constitutes of some important components, some of which are mentioned below:
Strong Logo: is equivalent to the Brand Identity. It depicts what the brand has to offer to the customer. A logo has to be simple, memorable and impactful, and convey the value the product offers to its customers.
Navigable Website: represents the Brand's Personality. The website should be impressive, user friendly, and convey brand promise to the customers. Social Media Platforms: the presence of the brand on the number and types of social platforms would contribute largely to the DBE of that brand.
Using Strong and Unique Content: the type and frequency of brand communication and differentiation made in it in order to make a place in customers' minds would go a long way in contributing to DBE.
Engagement: creating brand awareness through a conscious effort to connect and stay engaged with customers visiting the brand is necessary to build DBE. Similarly, it is essential to create Brand
Relevance: it is simply creating continuous moments of customer satisfaction. It focuses on whether customers agree whether the brand provides unique value to them or not, whether they find the brand useful or not.
Review and Analysis : continuous follow-ups, reviews and analysis of data and customer voices throws up lot of useful information that could be used constructively for providing brand extensions, which in turn would create a much stronger DBE.
Impact creation: this involves creating a strong digital brand image that has the power to convince and persuade customers to be loyalists and advocates for the brand on digital platforms.
Although it is not very clear as to what really constitutes the DBE, due to the complexity and variety of factors involved, and due to a lack of research in the area, it could be concluded that the above mentioned components are essential for building a strong DBE for any brand having an online presence. Further, irrespective of the presence of a business in offline or online or hybrid format, brand equity and DBE play a vital role in enhancing growth and improving the bottom line of any business. Hence, all efforts should be taken to build a strong DBE as the future goes in that direction.
The writer is a Founder Director, Saldots Academy, Corporate Trainer and Facilitator, Former Chairman, Goa Management Association. Email: pradeepsalgaonkar@gmail.com