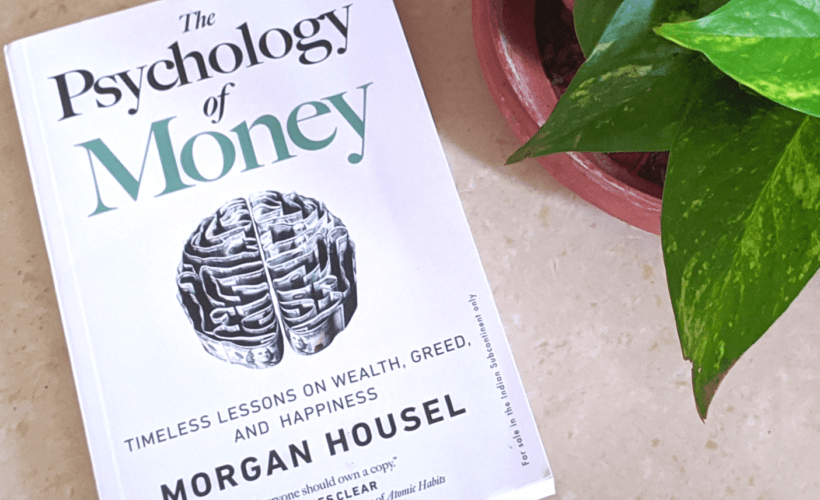 AUTHOR: MORGAN HOUSEL
PUBLISHER: JAICO PUBLISHING HOUSE
In this book, Morgan Housel shares 19 stories exploring the strange ways people think about money. It covers observations on our relationship with money and tells us how our thinking towards finances drives the critical decisions of our life.
The premise of this book is that – doing well with money has little to do with how smart you are and a lot to do with how you behave. It inspires you to live a wealthy life by making smart decisions.
The Psychology of Money is one of the few books you'll read back to front, multiple times and which covers how one should think about one's money and wealth.
Housel explores these topics with a thoughtful mix of anecdotes, research, and advice for the reader. If you want to succeed in business or simply hope to gain insight into the human mind, this book has something to offer you. The first takeaway is that everyone is different and has fascinating stories about the perils of greed. This book has something for everyone. For some, the most interesting lessons may be on greed and  excess. For others, this can be a tool to make one a more intelligent investor.
In some chapters, it reads like a pure business book. In others, it feels more like a selfhelp project. But Housel is a talented writer who weaves these tones together smoothly. In book parlance, this is 'unputdownable'
The Psychology of Money is an essential read for anyone who wants to make wiser decisions or live a richer life. It is a fastpaced, engaging read that will leave you with both the knowledge to understand why we make bad financial decisions and the tools to make better ones. Morgan Housel is a partner at The Collaborative Fund and a former columnist at The Motley Fool and The Wall Street Journal.
He is a two-time winner of the Best in Business Award from the Society of American Business Editors and Writers, winner of the New York Times Sidney Award, and a two-time finalist for the Gerald Loeb Award for Distinguished Business and Financial Journalism.