As Business Goa enters its teenage years, we bring to you the growth stories of various industry captains and entrepreneurs
It is aptly stated that growth is a stage in the process of growing. No matter the size or the capital invested in a company, every entrepreneur seeks to improve their business by employing various growth methods. The same can be said regarding an individual, or, in our case, a publication.
With constant dedication, commitment, and passion for representing the voice of business in the state, Business Goa has successfully completed thirteen years as Goa's only business magazine. It would not be wrong to state that the publication has entered its teenage years, since "thirteen" marks the entrance of a human being into adolescence – a period of spontaneous growth and drastic change.
Dhirubhai Ambani, founding father of Reliance Industries boldly declared, "Ideas are no one's monopoly. Think big, think fast, think ahead." Before the execution of any idea, it must be dreamed of, thought of, and formulated. However, envisioning a product or a business is not hard; there could be millions of people with the same idea.
What matters is the dexterity and industry one shows with their ideas, the way in which they are employed in order to build a successful company.
Although it is true that the success of a business relies heavily on finances, the resilience and gusto one shows while taking that business forward is also important. The billionaire industrialist, philanthropist, and Chairman of the Aditya Birla Group, Kumar Mangalam Birla has rightly said, "The golden rule I can think of is the fact that you must follow your passion and do something that is close to your heart."
The cover story chronicles the histories and memories of enthusiastic industry magnates and entrepreneurs who have created a niche for themselves in Goa's business ecosystem.  "None can destroy iron, but its own rust can. Likewise, none can destroy a person but his own mindset can," states Ratan Tata, one of the most influential businessmen that India has ever seen. Similarly, it is important for leaders and enterprises to continue learning, innovating, and growing. Only through persistent work and struggle do we gain the strength required to grow.
Those who actively pursue growth will be able to rid themselves of the rust of inactivity, thus advancing both internally and externally
Growth to assert leadership
Shrinivas Dempo is the Chairman of Goa's leading business house, Dempo Group of Companies, whose modern-era activity cover calcined petroleum coke production, shipbuilding, newspaper publishing and electronic media, food processing, real estate development, sports promotion, the travel business, and renewable energy generation.
When Shrinivas took over the business, the Group ran six operating businesses, their largest one being mining. Back then mining had a turnover of around Rs 1000 crores.
The Group had Goa Carbon which is a listed entity and is in the calcine petroleum coke business and lesser size businesses such as ship building, real estate and food processing. The total turnovers of all these entities were around Rs 2000 crores when he took over.
As soon as Shrinivas took over the business, along with the rest of the stakeholders, they took a strategic decision to exit mining as they felt it would be in the best interest of the Group to do so. With the liquidity and the cash that was available each of their verticals could grow looking at the size of the market in India and the kind of export opportunities available. This is what triggered growth and Shrinivas felt that either one should grow or perish as a group.
One important milestone that the Group achieved was becoming a significant player in the calcine, pet coke industry. When he took over, in terms of capacity they used to control hardly 10% of the Indian market and today they are number two in the country while controlling almost 30% of the capacity.
Speaking about growth, Shrinivas wishes his Group to be a significant player in all their business verticals. "Today, if you don't grow to a particular size, you can't survive forget about thriving. Each of our verticals has a growth plan. I feel that turnover is only a matter of numbers. In the next five years I would like to double our turnover. If we look at all these ideas we can have a huge growth potential so those are our aspirations and dreams to take it forward
SHRINIVAS DEMPO |  Chairman, Dempo Group of Companies
—————————————————————————————————————————————–
Growth to conquer new horizons
The de Souza Group is a leading business house based in Goa. It has interests in hotels, tour and travel companies, forex, serviced apartments, construction, and estate holdings. The dynamic nature of the group has seen it evolve constantly to keep ahead of the changing trends. What hasn't changed, are the standards of excellence they have always been known for. The group was founded from scratch by Ralph and his brother, late Norman de Souza, both first generation entrepreneurs. Their foresight of the growth of tourism in Goa in the 1980s, both in the domestic and international markets motivated the two brothers to venture into the hospitality business. The brothers witnessed the rise in footfalls of tourists and in the mid 80s commenced their business with one resort; and the rest is history. The starting of charter flights from Germany and UK triggered the idea of growth for the De Souza brothers. The direct connectivity between Goa and overseas destinations through Air India, Indian Airlines, Air Arabia, Oman Air and Qatar Airways provided a boost to international FITs movement. Goa's cuisine popularised by O Coqueiro, Nostalgia, Mandovi and Sousa Lobo brought many an elite domestic visitor into Goa. Mario Miranda with his illustrations and cartoons reached the length and breadth of the country and consolidated Goa in the international map during his world wide exhibitions.
The launching of the Fort Aguada Beach Resort in 1974 and the Oberoi Bogmalo around the same time were the important milestones that motivated all young hospitality entrepreneurs which led to the boom of tourism in Goa. The loss of Norman in 2011 was a personal blow and it created a vacuum in the group's management domain. With regards to the next growth stage, Ralph has handed over the baton to the next generation. "Carlos Noel is looking at going into small luxury hotels, while Lana Sophia has successfully branched into readymade garments, and Karla Maris is a professional by her own merit and pitches in the business as and when required. With over 350 rooms, three travel companies, Goa's second largest Forex division; and an estate development firm, the de Souza Group is poised to conquer new horizons"
RALPH DE SOUSA | Chairman, de Souza Group
—————————————————————————————————————————————–
Visionary Growth Story
Mahendra Kumar Gupta, an Engineer (BE) by profession, is the Chairman and Managing Director of GKB Hi-Tech Lenses group of companies. They are manufacturers and exporters of spectacle ophthalmic lenses.
Gupta was born in Delhi and came to Goa in 1982. He shifted part of his family business of manufacturing ophthalmic lenses to Goa, Tivim Industrial Estate back in 1982, making Goa famous on the international optical trade map. His company products 'Opththamic lenses' or 'Spectacle Optical Lenses' are manufactured using state-of-the-art technology in Goa and exported to 30 countries all over the world.
The company also has laboratories in other states of India as well as outside the country at Dubai, Sharjah, Iran and South Africa. When Gupta took over the business, the company turnover was Rs 10 lakhs a month; and today the company has grown to doing Rs 22 crores of business per month. Gupta had a vision and focus to build up his business and firmly believed that hurdles were just stepping stones to success. Gupta had three important milestones that he associates with growing his enterprise. The first was to take Indian optical trade for exports to South Africa after apartheid in 1992; the second to re-mould the Indian optical business to go directly to the optician without an intermediary; and the third was to decentralise the manufacturing and distribution of the company to create a large network throughout the country.
All of these three milestones were successfully achieved by Gupta – including being able to quickly adopt the latest technology in lens manufacturing. As far as the next growth stage is concerned, Gupta says, "We have moved to the path of becoming one-stop-shop for opticians as well and consumers by supplying complete spectacle according to the prescriptions and this will further take our company to greater heights"
MAHENDRA KUMAR GUPTA | Chairman and Managing Director, GKB Hi-Tech Lenses Pvt Ltd
 —————————————————————————————————————————————–
Growth in the R&D space of medical diagnostics
Founder-Director and Chief Executive Officer of Molbio Diagnostics Pvt. Ltd., Sriram Natarajan ventured into the business world with a certain vision in mind. With an experience of thirty-four years in developing, manufacturing, and marketing of diagnostic kits and equipment, Sriram wanted to create a new technology that would revolutionise the molecular testing world.
During the pandemic, Molbio Diagnostics was the first Indian company to be approved for covid testing. It took Sriram and his team almost fifteen years to create Truelab Real Time Quantitative Micro PCR System. The revolutionary product enables PCR technology right to the point-of-care, independent of laboratory settings, facilitating early and accurate diagnosis for around 35-40 infectious diseases.
When it comes to Indian technology, not only is the Research and Development part very time consuming but it is also very demanding in terms of resources. However, the company successfully overcame these difficulties.
Molbio Diagnostics is endorsed by the World Health Organization for tuberculosis (TB) diagnostics. A majority of the nations in the world, whose citizens are plagued by TB, are eager to introduce this platform in their countries. It is a milestone achievement since Molbio is the only company to be approved as a point-of-care technology.
Sriram seeks to expand his company in the following years with the aim to achieve a billion dollar turnover.
By establishing firm ties in the market and finding reliable distributors for its products, the company hopes to become a dominant player in the next three years.
On the subject of growth, he says, "Growth is the fundamental part of any business enterprise. Unless your business grows, the sustainability of the business itself becomes questionable. You have to keep innovating and growing in order to be relevant and do better than other people in the market. Business is not just about survival – it is about growth and productivity
Sriram Natarajan | Founder-CEO, Molbio Diagnostics Pvt. Ltd. 
—————————————————————————————————————————————–
Growth with global synergies
Like the Ambanis at Reliance fully described it, growth is life and the same is for business, articulates Shekhar Sardessai, Chairman and Managing Director of Kineco Group of Companies. Since its commencement in 1995 as a small industrial unit in Goa, his company has emerged as one of India's leading and innovative enterprises in the field of composites, with its presence across multiple sectors such as defence, aerospace, railways and industrial. In 2013, Kineco tied up with Kaman Aerospace, USA to get on into overdrive mode of business expansion.
According to Sardessai, growth is not only required to make a business grow but to assure that the business sustains over a longer period of time. In the face of the intense competition that everyone is facing, entrepreneurs have to be privy to the fact that the only way to sustain and lead the competition is to create a scale which gives them the strength to sustain the onslaught of competition.
Kineco has strived for non-financial milestones as their stepping stones to growth – realising a product for the market has always been their foundation.
Although finances are one of the most essential factors for growth, says Sardessai, it is not the only thing that leads to the success of any business. One needs to have the ability to visualise growth and competition in the market, eventually developing the ability to articulate one's business strategy in a manner that allows them to use the money effectively and achieve the scale envisioned for the business. Relating to the future of his company, he states, "At this point of time, all the markets that we are into are in a very buoyant stage of growth. I see us having all the fundamentals in the right place and at the right time, I believe in the next five years, a thousand crore milestone will be reached. We want to sustain our leadership in each of the market segments that we compete in"
Shekhar Sardessai | Chairman and Managing Director, Kineco  Group
—————————————————————————————————————————————–
Growth to sustain entrepreneurial vision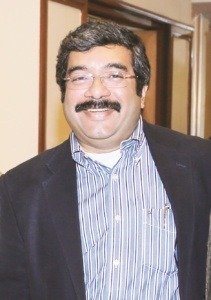 Atul Pai Kane, who has more than 33 years of experience in the industry, has built a solid repertoire of engineering products and services to meet the demands of a variety of people in the global market. As Chairman of Pai Kane Group, he has transformed the Group into a world class enterprise. Setting the group's vision and strategy as well as identifying and developing new areas where the Group may contribute, he consistently pushes his team to raise the bar for the entire company.
Additionally, Pai Kane has actively participated in various business organisations and presided over the CII Goa state council from 2013 to 2014. He has also led Goa State Industries Association.
In addition to being a member of the state's Investment Promotion Board, he was chosen in 2012 as the Task Force's leader to devise Goa's investment policy.
According to Pai Kane, there are many milestones which can be associated with the growth of a business enterprise. Revenue, profits, and the number of employees in a company are the straight forward ones. The more qualitative metrics for him would be the number of repeat customers, growth in annual recurring revenue, long-term contracts, low returns, low early hour failures, growth in market, and geographic penetration. He states, "Growth could occur due to multiple processes. SQCLDM (Safety, Quality, Cost, Delivery, Logistics, and Management) is a good start point. All of these must be preceded by an idea which needs to be supported by an objective and nurtured with passionate planning and execution."
Most importantly, it must be in accordance with what's desirable, be it better margins, quality of customers, cash flow, opportunity for adjacent businesses, or an increased life time value
Atul Pai Kane | Chairman, Pai Kane Group
—————————————————————————————————————————————–
Breaking new grounds for growth
A first generation agribusiness, established in 1994, with a passion for excellence and innovation, Dr Kurade's is a well known name in this sector, in India and globally. With two farms Zuari Foods & Farms Pvt. Ltd. and Tropical Mushrooms (Goa) Pvt. Ltd., it is one of the largest and oldest (Zuari Foods) mushroom agribusiness in India. Two multi-facility farms are spread over 1,20,000 sq. mt. with 2,70,000 sq. ft. of vertical growing area and presently has an installed capacity of over 6000 tons annually of fresh mushrooms with sales and distribution all over Western and Southern India. Dr Kurade's has been in business over the last two decades, having started the business from ground up and has seen the market evolve over the years. They have been growing mushrooms even before people could include this super food in their regular food cycle due to its health benefits. The business had to be build brick by brick through lot of micro management and took a calamity to ensure growth in order to survive.
Growth was the only salvation for the survivor! Dr Sangam Kurade mentions that the Canacona flash flood of 2009 was an important milestone for growing his enterprise. They were not in the market and consumers across Goa not only wished them speedy comeback but within 3 days of their re-launch they managed to regain their full market. They attribute their recovery to the blessings and good wishes of the consumers who have placed their trust in their product and found value in their brand.
Going forward, Dr Kurade says, "While our last decade of growth was planned to reach a certain scale and reach on pan India basis, our vision, besides growing scale in what we do, is to create new verticals and create innovative new products in allied areas of processed foods, seeds and agri renewables. This would also require us to have multiple facilities beyond Goa and to have a presence beyond India"
DR SANGAM KURADE | Managing Director, Dr Kurade's
 —————————————————————————————————————————————–
Growth to manage the earth's sustainability challenges
Today, I believe we are sitting on a heap of opportunities because of the product lines that we have. These product lines primarily cater to sanitation and water recycling areas; both of which are important from an environment point of view," states Rajkumar G. Kamat, Founder and Managing Director of the EP Kamat Group.  Leading an enterprise that provides solutions to a clean, green and safe planet, Kamat has more than 25 years of experience in the industry.
EP Kamat Group manufactures products like fibre-reinforced polymer (FRP) doors, bio-digester tanks, fire retardant doors and other allied products. In 2017, the Group acquired Bio-digester technology from Defence Research Development Organisation (DRDO), which helped them get into a government tenders under the Swachh Bharat Mission. This marked a shift in the growth of the company. Additionally, the company also added new verticals – Sewage Treatment Plants (STP) and Effluent Treatment Plants (ETP) – to their product offerings. Thus, they are able to cater to the requirements of top hotel chains, multi national companies, housing complexes, institutions and the government, besides builders and individuals whom they were already catering to.
Kamat believes that growth is the objective of a person entering a business. In addition, when somebody is running their business, they cannot just look at the growth of the company but must look at the growth of their employees as well. "Consistent growth is a must. If there is no growth, the organisation will decay," he opines.
Kamat envisions the company to grow by more than 300% in the next three years besides generating wealth for the investors who subscribe to the IPO being launched
Rajkumar Kamat | Founder & Managing Director, EP Kamat Group
 —————————————————————————————————————————————–
Growth to make Goa sustainable in waste management solutions
CAM Industrial Services, founded by Dr. Caitanno J Fernaandes, is the first company in Goa to introduce portable sanitation to outdoor events. It was founded with the core value of serving society by meeting its most rudimentary needs – providing essential services to people.
CAM Services began their journey with just 50 portable toilets and now the organisation has grown to working in the fields of housekeeping, bio remediation, e-waste management, zero waste management services, information education communication activities, installation and construction of Indian household latrines. Through their work in portable sanitation and housekeeping, Dr Fernaandes and his team realised that there was an urgent need for more sustainable solutions for sanitation and waste management Goa, which triggered the idea of growth. As a home-grown organisation they felt that they needed to take steps to provide sustainable solutions to society so that Goa can remain clean, green and healthy.
An important milestone for Dr Fernaandes was receiving a state award for contribution towards making Goa open defecation free and promoting sustainable development in the state in the field of waste management and sanitation at the hands of Chief Minister of Goa, Dr Pramod Sawant.
The Group has its corporate offices in Goa, Dubai and France. As for the future, Dr Fernaandes says, "We wish to work towards sustainable development in Goa, India and the world at large. CAM would like to make sustainable sanitation and waste management solutions accessible to all"
Dr. CAITANNO J FERNAANDES | Founder,  CAM Industrial Services
—————————————————————————————————————————————–
Growth to be A leader in the in-vitro diagnostics space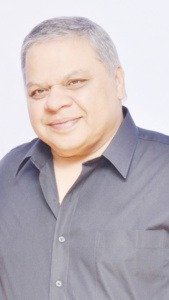 Tulip Diagnostics (P) Ltd., headed by Deepak G. Tripathi, is one of the largest manufacturers of in-vitro diagnostic reagents and kits in India. The company has its footprints globally with exports to about 80 countries. From its humble beginnings in the year 1990, the company has grown to be one of the largest employers in Goa and has its footprints not only pan India but also globally with exports to about 80 countries. In 2017, the company was acquired by Perkinelmer Inc, a large listed global IVD and analytical science company based in USA.
Tripathi's other two partners exited the company; and when he took over the turnover was approximately Rs 249 crores. Last year their turnover touched close to Rs 560 crores. Tripathi and his team wanted to keep on following their development strategy, their sales and marketing strategy, introduce more productivity and added a few more products. The company became more efficient and productive; they could control their costs in a better way and could expand their market by addition and diversification of their sales force. Around 2018, Tulip acquired a company in Mumbai to add to their instrumentation portfolio. They added two new plants in Goa and another two in Mumbai which has helped them improve their capacity. Tripathi considers building four plants in a span of four years a pretty significant milestone in his journey. As far as his growth plans are concerned, Tripathi says, "I want to take the business to a stage where our turnover will be at least Rs 750 crores in the next three years"
DEEPAK TRIPATHI | President, Tulip Diagnostics (P) Ltd.
—————————————————————————————————————————————–
Growth in the luxury real estate space
Oscar de Lima Pereira is an entrepreneur who brings value to the table with high quality luxury real estate projects and the ability to network with the movers and shakers of corporate India. His company, Equiknox Group is a leading real estate developer having various lifestyle home projects at different prime locations in Goa.
Founded in 2004, the company has utilised its land banks to create luxury homes collaborating  with the best developers and internationally renowed architects, providing world class architecture. The motto of Equiknox  has and will always be 'Quality and Customer Satisfaction.'
Oscar has built Equiknox from ground up and the first project that he executed was a luxury villa development of 70,000 sq feet in South Goa.
At present, Equiknox is engaged in 3 hospitality projects and two luxury villa addresses with more new launches soon.
Oscar has added value to their land bank by getting in partners with similar aspirations and ideas who brought with them unique concepts and designs; making each project unique in its own way. All projects are known for their stunning views and stylish architecture. Having mainly engaged in joint developments, an important milestone for Oscar was when Equiknox  took a step to start developing on their own. That's the time they build their own team and brand without any collaborations. As far as the future and growth is concerned, Oscar says, "We want to be known as the real estate company that doesn't just create homes but addresses to be proud of. We want to create a niche for ourselves in that space for creating addresses"
OSCAR DE LIMA PEREIRA | Founder, Equiknox Group
 —————————————————————————————————————————————–
Growth with a strong focus on sales
An integral part of the largest industrial craft brewery in India, Sarika Varshnei's journey towards corporate success didn't quite begin with the beer and beverage industry. Before joining her son at the brewery, Varshnei had successfully opened a bakery called Crispy Cream in 2003, added it to her restaurant named Machu Pichu, running it  for almost a decade and then shifting it to her boutique hotel in 2011. In 2016, she installed her very own beach club called Voca Loca in Goa.
Varshnei was one of the founding members of a company that is making a difference in the consumption pattern of alcoholic as well as non-alcoholic beverages in India. Her involvement was crucial in the process of creating Maka di and Borecha. "We started with the sale of sixteen cases a month to now, when we have scaled it up to almost 8,000 cases a month," she says about Borecha.
Varshnei states that sales are the most important part of the growth of any company. If there are no sales, there will be no finance. As an entrepreneur, she generally believes that growth should be organic and not spontaneous – the health and stability of the company should be the major priority. "There are many companies which look for a huge revenue growth in the first few years. If you ask me, real revenue growth would only come if your cash outflow is lesser than your inflow. Your earning has to be more than your expenses," she states. With a vision to see the products available in as many cities and states as possible, Varshnei perceives her enterprise to be half a billion dollar company in the next five years
Sarika Varshnei | Chief Growth Officer, Latambarcem Brewers Pvt Ltd
—————————————————————————————————————————————–
Growth to sync technology and craftsmanship
Rajasi Dhavalikar established her brand, Cottons Daily in the year 2016 when she started selling her products among her friends and social media. Her passion for expanding the business led to an entry into the e-commerce space.
Cottons Daily offers an opportunity to all cotton lovers to buy, style their fabrics online and get it delivered at their doorstep thanks to its online platform.
Rajasi's brand values quality over everything else. Therefore, Cotton Daily sources fabrics and sarees directly from their approved weavers. They have approximately 50 weavers from different regions of India. The 'Maheswaris' are sourced from Madhya Pradesh, 'Paithanis' from Yeola, Maharashtra, 'Ikkats' from Pochampalli, Andhra Pradesh, block prints materials from Jaipur and other places in India. Rajasi encourages Goan women who are known to create good embroidery, which they take up as a hobby, to make it a source of their livelihood. She has tied up with local artisans for hand embroidery on some of her products. One can always find local products handcrafted by Goan artisans on the Cottons Daily website under the head 'Cottons Daily Customised'.
Cottons Daily is Rajasi's baby and she considers it her first business venture, when she decided to enter the e-commerce space.
Tapping the right opportunities is what triggered the idea of growth for her. Promoting Goan handloom Kunbi Sarees worldwide through their online platform is an important milestone that Cottons Daily has achieved and has contributed in re-creating a demand for various kinds of cotton sarees.
Speaking on her growth plans Rajasi says, "We are delivering our products all over India and we have recently started worldwide deliveries to select countries.
We envision ourselves to promote Indian handlooms especially cotton, at ease with growing digitisation all over world"
RAJASI DHAVALIKAR | Founder, Cottons Daily
—————————————————————————————————————————————–
 Growth to enrich the gourmet dining space
Vishwanath along with his brother Sachin Pai Bir were associated with Copperleaf since its inception. When Vishwanath was stationed in the US, the brothers would discuss ideas over Skype calls in order to enhance their business.
After spending 11 years in the US in the IT field, Vishwanath decided to come down permanently to Goa to hop on the Copperleaf bandwagon to drive the expansion plans. When Vishwanath joined officially in 2019, they were operating at Porvorim with 180 covers and 100 staff. The idea of growth, once he took over the business came to him with his ideology of competing with their own selves. In short, whatever one does, should be done in a better way the next time around. And hence, the idea of Copperleaf Panaji was born. Their focus was on getting the Panaji restaurant up and running and also enhancing the Porvorim restaurant. "The pandemic period slowed down our growth plans, but with God's grace, the Panaji project was completed. Getting Copperleaf Panaji up and fully operational was an important milestone", says Vishwanath Pai Bir.
Panaji was a dream restaurant project which started just a few days before the covid lockdown in March 2020. It was executed with great difficulties throughout the pandemic, and was completed in October 2021. Copperleaf Panaji is one of the biggest 300-seater fine-dining restaurant, with spacious seating, spread across 10,000 sq. ft. of ground and first floors. It has three dining sections namely Cilantro, Citrus and Infinity. Panaji also has private dining spaces in the name of Solitaire and 10@Infinity. The facility includes 5-star amenities, such as splendid international standard washrooms, wheelchair accessible entrance, wheelchair accessible washrooms, grab bars in washrooms as well a baby diaper / nappy changing station.
Vishwanath has big plans for the future. "Our current plans are to stabilize both the outlets with optimum levels and ensure that they run and operate efficiently. In terms of growth, the next Copperleaf is there in the pipeline"
VISHWANATH PAI BIR | Director & COO, Copperleaf
—————————————————————————————————————————————–
Growth to make a difference
Tanmay Kholkar, a first-generation entrepreneur founded Manas Developers, and grew his company from the ground up. Today it is one of the fastest growing real estate companies in Goa. He has built the business from a scratch and has grown it into what it is today. Tanmay always knew he was destined for something big and although he didn't have a background in business, with the support of his family, he was able to take a leap of faith and turn his dream into reality. His drive to build his own venture didn't stem from a pre-set agenda, rather, it catapulted as an organic inkling from his fascination with the stories of entrepreneurs who set off from humble beginnings, scurrying their success to dizzying heights.
Besides behemoths like the Tatas and Birlas who many look up to, Goan entrepreneurs like Dempos, Salgaocars and a first generation entrepreneur like Anil Counto became a source of inspiration for the thriving entrepreneur in Tanmay. Every completed project by Manas Developers is a milestone in their journey to success. However one recent significant milestone for him is the creation of the KayaM Trust which he established recently. Tanmay considers himself blessed to receive guidance and support from many.
Giving back to society is important to him and community outreach initiatives will be executed through the trust in the years ahead. Lastly Tanmay elaborates on the topic of growth and says, "The team at Manas Developers puts its heart and soul into the creation of each project. We are now slated to work on several projects in the near future. We want to join hands with the community and together help create an urban landscape in the city of Panjim, which we are proud of"
TANMAY KHOLKAR | Founder, Manas Developers
—————————————————————————————————————————————–
 Growth in all verticals to increase business footprint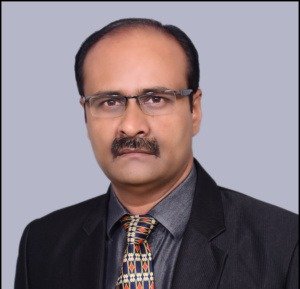 AR-Mine's Group was started by Arman Bankley and his wife Avani. A techno commercial personality, an experienced chemical engineer, with an experience of 20 years, Arman is a self made man and a founder member of Dimac Organics Pvt Ltd. With his profound knowledge, hard work and sheer dedication he further expanded and boosted trading and manufacturing activities, and has today achieved a prime position of respect and confidence in the industry. His sharp business sense has motivated him to diversify his business venture in the field of manufacturing of machine made concrete blocks and fire prevention and safety. In a short span of time this new business venture has also been a great success catering to the requirements of reputed upcoming real estate projects in Goa. AR-Mine's Industries has its own processing plant, adequate warehousing facilities, modern computerised infrastructure, very sound financial base and a well-established office with experienced and professional executives providing support. The idea of growth was first sparked in Arman when he met Dr Jagat Shah and encouraged him to look for business beyond boundaries and that took him down the path of his business growth which then spread to international shores. Vibrant Goa was a game changer for his business journey and since then, Arman has quadrupled his exports and enhanced his vision. His company is highly concerned with the utmost satisfaction of their esteemed clients. At present they have the privilege of being named as the most affluent manufacturer, along with being the most sought after suppliers among all the manganese ore suppliers of India. Arman's ultimate ambition is to continue with their reputation in fulfilling the requirements of their valuable customers in a highly economical way. Currently his organisation has 132 employees. "I want to double my team in the next one year. We export products to 11 countries; and we plan on targeting 25 countries by the end of the next financial year"
ARMAN BANKLEY | Director, AR-Mine's Group
—————————————————————————————————————————————–
Growth fuelled by steely resolve
Jai Ganesh Ispat is a privately held company founded in 2003 by Siddharth Goyal. The company operates a service centre based in Corlim, Goa where hot rolled coils, cold rolled coils and TMT coils are de-coiled and customised to the requirements of buyers. Jai Ganesh Ispat also produces profiled sheets from colour coated coils used in roofing and cladding of structures. The company has authorised dealerships of the major producers of steel in India like JSW Steel, TATA Tiscon, SAIL and Essar Steel. The company handled over 40,000 metric tonnes of finished steel products in FY 2011-2012 and the turnover stands at Rs 1.2 billion. The stockyard and service centre premises are located on a plot of land measuring 10,000 sq. mts. area. The facilities include a 40 metric tonne overhead crane, mobile cranes, fleet of trucks, de-coiling machines, covered stocking area.
Siddharth came to Goa in 1997 from Chennai and at that time there were a number of steel industries coming up in Goa. There was no direct trading house in the state which prompted him to start up his company to act as an intermediary between industries and suppliers.
There are many milestones completed by Siddharth's company but the most important one for him was getting associated with JSW Steel Ltd in the year 2009.
Currently, Jai Ganesh Ispat is focusing on value added products, investing a large amount of capital on value added machinery and infrastructure.
"We are targeting various segments in the appliance industry, the auto industry, and real estate segment; wherever we can add value to the existing products is where we plan to focus on. Currently, the way steel is being sold in the contemporary style, we want to redesign that process and take it to the next level." The company envisions becoming an end-to-end solution and service provider of finished steel products
SIDDHARTH GOYAL | Founder, Jai Ganesh Ispat & Ferro Alloys Pvt Ltd.
—————————————————————————————————————————————–
Growth undeterred by first-generation business challenges
Lack of finance was the only hurdle that stopped me from starting my own venture earlier. As I am a first generation entrepreneur, and grew up in a license regulated era, entrepreneurship was not as fashionable as it is today," states Pramod Rane, Founder of La Cabana Beach and Spa Resort.
Nevertheless, he eventually created a business empire with next to nothing in his pockets. Beginning his career as a manager in Suvina Travels, Rane's talent for generating sales was noticed by the management of British Airways.
He was given a role in the British Airways general sales agency (GSA) office in Goa and subsequently promoted to their office in Bombay. Airsonic Travels, a travel agency specialising in leisure and MICE business, was launched by Rane in 1988.
Under his leadership, the business has earned a name for itself as a provider of a unique, high-quality service, thus gratifying clients across the country and abroad. The agency's office in Sydney, Australia, has played a key role in the development and promotion of commercial links between Australia and India. Enamoured with the hospitality industry, Rane launched La Cabana Beach and Spa Resort in 2012.
The biggest wedding destination in the state, La Cabana is renowned for its modern facilities synthesised with relaxation and comfort, a combination often sought but rarely achieved. Add to that a breathtaking seaside ambience.
Over the years, Rane has perfected the art of developing business ideas by looking for innovative concepts that customers would love. His career has been marked by his ability to recognise a commercial opportunity and devote all of his attention to it. With courtesy, honesty, and diligence, he has managed to create a special space for himself in the travel and tourism industry
Pramod Rane | Chairman and Managing Director, La Cabana Beach & Spa Resort
—————————————————————————————————————————————–
Growth for GEN-next business funding
Gautam Verlekar, a Chartered Accountant by profession, founded Saltwater Sutra, a strategy consulting firm that has opted to operate with a regional focus. It is a new kind of boutique firm that works at a deeper level of strategic engagement to curate new generation businesses and push mid-sized organisations towards global expansion. Saltwater has slowly built an integrated strategy-based investment banking practice right here in Goa over the last two years, enabling firms across India to raise strategic growth capital.
As the leader in SME Investment Banking, Saltwater builds both public market investment opportunities as well as private equity deals. Gautam built the business from scratch with the help of key shareholders, investors and mentors. His business lies in being a catalyst to the growth of other businesses. His philosophy is based on the idea of growth which is fundamental to the success of the country and he feels that only an entrepreneurial spirit can enable India to become a developed nation. Saltwater  services are expansive and brimming with potential and are reflective of their identity. Trust, exclusivity and delivery are what set Gautam's company apart from the rest. Investment banking as a core area of operation, growth is the basis of his company's existence.
As a proudly Indian company, they have a wealth of experience in the sub-continent and its diverse values, cultures, languages, geographies and policies.
An important milestone that Gautam would associate with their company's growth took place in 2017, where they established their global development centre here in Goa, which enabled them to optimise their delivery efficiency and create value to all global clients. As a leading Investment Advisory Group in Goa, Gautam has big plans as far as Saltwater's  next growth stage is concerned. "We are aiming to build our own Investment Fund over the next few years and enable multiple growth shoots from Goa"
GAUTAM VERLEKAR | Founder, Saltwater Sutra
—————————————————————————————————————————————–
Growth to do more
Pravin Kakode is the Managing Director of Upgrade Enterprises Pvt Ltd, which was Kakode Trading LLP, a traditional hardware store, which is one of the largest wholesalers and retailers of building materials. Pravin's role is more inclined towards strategy as well as ideating and innovating on their future goals. Over time, he has built a reputation of being competent to effectively manage distribution of high-end brands throughout Goa. When Pravin took over the business he began working with four employees and today they stand at a 100+ employees and work with close to 30 companies. Upgrade now represents brands like Tata Durashine, Fischer, Hettich and Godrej – among 30 other brands in their portfolio. All of these are housed in their 12,000 square-foot store at the Sonsoddo-Raia junction in Margao as well as Khareband and Curchorem.
At Upgrade, Pravin says growth is a way of life which comes naturally to an organisation. He firmly believes that if one does not grow, they end up stagnating and eventually perishing.
Pravin's business started out like a typical trade where they had one shop and they would sit at the cashbox. The tipping point came when he took a decision that none of them would sit at the cashbox which gave them a lot of time to utilise their thought process in the growing of the business.
Upgrade, Pravin feels, is an ideology where they take the business, the products, the processes and the people in a positive direction.
Regarding growth, Pravin says, "Our trading company has a good 5 year growth plan in place. We are looking towards more solution based approvals. As human beings, we need to have a purpose in life. We need to create or build something which people look up to and get inspired by. I have a vision for the future and the possibilities for expansion is endless"
PRAVIN KAKODE | Managing Director, Upgrade Enterprises Pvt Ltd