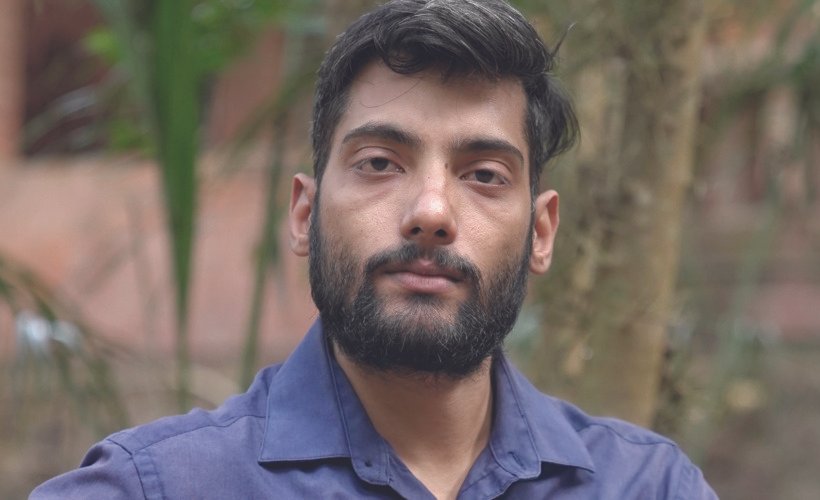 Aliston Dias reflects on his journey from starting out as a photographer to becoming a video content creator
Aliston Dias is an ace when it comes to photography and filmmaking. He is a photographer, video content creator, a former lecturer at St Xavier's College, whose work has been featured in an international calendar by Nikon Corporation.
Armed with a degree in Journalism from St Xaviers College, Aliston went on to pursue his International Studies at Goa University. "I have never studied or undertaken any formal classes or courses when it comes to photography or filmmaking, it just happened or I could say it just came into my life."
His father was into photography apart from many other interests and Aliston picked it up all because of a competition organised by the Directorate of Arts and Culture. "I won the second prize and given that it was an all Goa competition, it gave a huge boost to my morale. I finally decided I was good at photography and decided to pursue it."
Over the years Aliston got better at his work. But he would also get rejected for a lot of shoots because he wasn't providing video as a service. He elaborates on that aspect. "There was a time when people were looking for photography and video together, as the package could cost less and there were people who were offering this. I was losing out on a lot of business as I wasn't offering these services and then I decided to get into video as it was something exciting and there was a demand in the market for it."
Aliston taught at St. Xavier College for four years; and while teaching, he came across a student of his who was admirable at his work. "It is very difficult in our field of work to find someone who can match our wavelength, have the same work ethics, the same qualities and dedication. As he was into video and I was into photography, we decided to collaborate and start up with our production house, thus 25fps production was born." 25fps because it stands for frame per second. It is one of the frame rates widely used for recording videos all over the world.
Currently Aliston manages the production house single handedly. 25fps production boasts about many big names in their portfolio. "One of the biggest projects that we are currently handling is Hilton Goa Resort. We are creating almost all their content at the moment. Another big project that we had in 2020 was Big Daddy, DFES (Directorate of Fire and Emergency Services). We have also done video content for Goa Marriott Resort and Spa and a few other national and international clients."
Currently, the studio consists of Aliston, two video editors and a scriptwriter and they work with a lot of creative people on a freelance basis. "Whenever we have a project we have a team of freelancers that work with us. And we all work like a family. It is not like one person has a certain job. We discuss our projects together and if one person is not able to finish something, there are people who will pitch in and help. We all do everything."
As far as the response to their work is concerned, it has been quite amazing. "In Goa, at least we started off with a bang and we were doing something that none of the other people were doing. We got into another genre of cinematic video creation which would be of 59 seconds. It is very difficult to get into this as one needs the right music to suit the theme, the style of edit is much faster, and lot of content is shown in a short time duration and get everything to fit properly into an enjoyable package. A lot of people do traditional style of videos and we do cinematic style of videos which give us an edge over others in the field." Aliston explains the difference between the traditional style of video editing and the way he goes about doing things. "First of all, it is the length of the video in the traditional style which would be around 3 to 5 minutes long. When we do an edit, we make sure that it is less than 59 seconds. If it is 59 seconds it's easier to feature and market it on social media. In the past Instagram wouldn't allow videos which were more than a minute to be featured on their platform. At that point of time we were just getting into the rhythm of advertising and we were targeting videos that could be viewed in less than a minute."
With regards to the challenges faced by him, Aliston feels that it is difficult to get people who think on similar lines when it comes to his kind of work and thus working together can sometimes become stressful. Plus delayed payments on the part of clients especially those based outside the State who organise big projects in Goa, have been very de-motivating. Covid played a major spoilsport when it came to getting new projects, too. Of late, there are a lot of new people in the market who have led to a drop in prices. "We always appreciate positive competition, as it helps us improve the quality of our work. It is only when it comes to price competition, that it becomes a little difficult."
About his future plans, Aliston says that he would like to go pan-India. "We are looking at, atleast two more locations in India."
Lastly, he concludes with a message for aspiring photographers and video content creators. "Things do get difficult, that doesn't mean that you have to give up. Try to work around the problem or look at it from a different angle. My motto in 2020 had been to look for a silver lining. Try to look at the positive side – no matter how bad the situation is and grab at least one happy part of it"