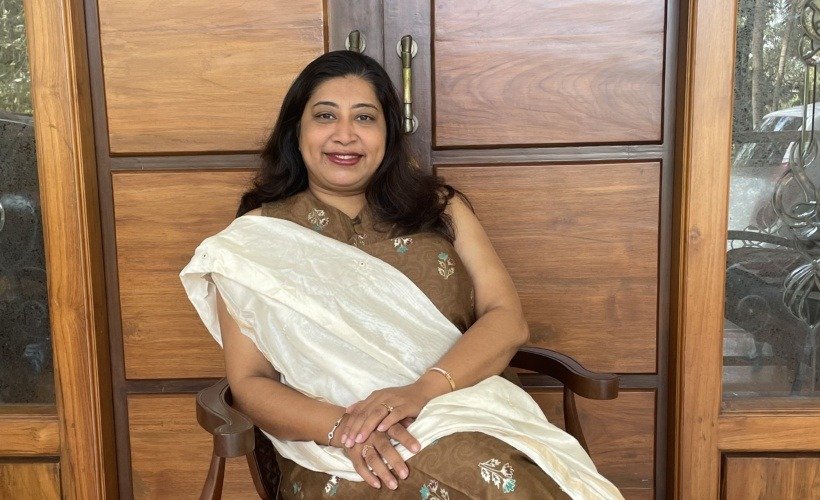 A businesswoman, a Rotarian, a leader of a BNI Chapter; and an executive member of FSAI Women's Wing, Flory Gracias highlights the varied roles that she plays, with aplomb
Flory Gracias, hailing from the village of Sanguem, completed her schooling from Guardian Angel High School, Curchorem; and her higher secondary education from Carmel College, Nuvem. She later went on to do her Post Graduation in Business Management from St. Xaviers, Mumbai.
After acquiring her degree in business management, Flory started out as administration executive at Karma Resorts, as the company was coming up with their projects and new resorts at that point of time. Back then, it was called The Royal Goan Beach Resorts. Flory started her career with them in the year 1999. She worked with the group till 2020 with a fulfilling career in the hospitality space, having spent the last eight years as General Manager, Projects; and handling project works, which included capital expenditures of all eight resorts of the Karma India Group. Flory's work profile ensured that she had to interact with many contractors, vendors in terms of renovating resorts, setting up rooms, and having to handle the project department. Her forte was setting up the rooms and interiors, which attracted her to the idea of having her own business in furnishings. Her experience of how resorts and homes could be done up, along with knowledge of fabrics, textures and pricing, inspired her to get into the business of decorating homes for others, which has always been her passion.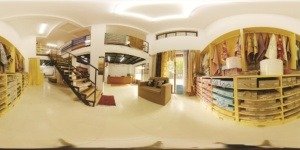 Flory took up the franchise of Habitat, a business that was started twenty years ago by Claudio Pacheco from Parra. Claudio met Flory during her hospitality stint, and she worked along with Habitat for a good number of years for refurbishing rooms and resorts. Armed with her knowledge and expertise in furnishings and interiors, Flory thought of doing something for herself and took over a branch of Habitat for Margao. The tagline of Habitat 'your home's inner beauty' and keeping in line with that, Flory has everything in her store that one needs to maintain the inner beauty of one's home. They specialise in curtains, upholstery fabrics, flooring, wall to wall carpeting, wooden and vinyl floorings, cotton and hemp materials, keeping nature in mind, and natural fabrics. Besides this, they have a wide range of bed and bath linen, for domestic use and for hotels; as well as customised sofa layouts for their clients, based on their requirements. Hotels often approach Flory to get their furniture like sofas, chairs and headboards upholstered, thanks to the wide range of choices they find at her store.
Flory is the former President of Rotary Club Margao Sunrise and speaks on her role as a Rotarian. "This Club is the only all-ladies club in Goa. The Club was chartered in 2016 with the expectation of doing more outreach projects towards women's economic, social and health development. During my tenure as President, we focused on projects, which were related to women. Our priority was the education of the girl child; we hosted a lot of fundraisers and events revolving around the concept of education, while emphasising on the aspect of the girl child. We reached out to institutions promoting menstrual hygiene management (MHM). We worked with the Human Touch Foundation, Jeevan Jyoti, which is an organisation for the HIV affected and infected. We worked along with them because, as a club, we can make a larger impact."
Flory adds that along with the other members which consisted of thirty other women, and herself as President, they prioritised economic development and employment generation for women. "We used to provide raw materials for a women's group in North Goa and the Centre was run by Presentation Society. We helped them in a way wherein they could sustain themselves and work with their children together in the same space, so that they could watch over their families and we continue to make this our focal point."
Currently Flory is the trainer for Rotary District 3170 and is being trained to take on the role of an Assistant Governor.
Along with being a Rotarian, Flory is also part of BNI Goa's Tycoon Chapter. Highlighting on the philosophy of BNI which is 'Givers Gain', she says that the bottom line is giving back to the community. Flory joined BNI to learn from other business people who have already been established in their fields. "I have been in BNI for a year and it has been a great learning experience. I soon found myself being pushed into the leadership team. I had gone there to learn but I was told that the best way to learn is by being a leader so that I can pick things up faster." Presently, Flory is the Vice President for the Chapter and she says that BNI has helped her promote her business in South Goa. Flory got in touch with a lot of interior designers and architects who are part of BNI and are quite established and helped her connect with a lot of corporates. "There are a lot of partners that you associate with at BNI and you don't feel lost. In terms of giving, I had many contacts in the hospitality industry and that way I could connect my partners. It took me a while to get my first referrals. However, I ensured I passed referrals without any expectation of what I could get and that attitude has really helped me. When you keep giving without expectations, you get it back, in some form or the other."
Flory juggles various roles as daughter, daughter in law, wife and mother – while maintaining a balance between her business and various organisations that she is a part of. The one challenge that she has faced was adjusting to the current online options available, as her line of work includes a lot of interactions with her clients and customers along with various other people. "I always assumed I was good at social media and marketing but I realised it is not so easy. It is a different kind of pressure and is a challenge for me. I can't message clients about suggestions and need to meet them in person in order to get my points across. I can only explain to my clients how we do it and how we do it well." Regarding her future plans Flory would like to expand her product line, while creating a niche in the market in order to be known for the work that Habitat does. "I'd like to create a niche which says that we are the people that provide this service keeping the customer in mind and focusing on giving the best service to our customers."
Flory concludes with a message to aspiring businesswomen. "Set goals, as we women tend to look at everything around us and get lost in our day to day lives. Stay focused and seek inspiration from other women who shuttle between different verticals in their lives.
Think about the impact that your business will have on your community and how you can give back to society. There's a quote which I once read which says: 'You don't build a business, you build people and these people then build your business'. This is what I firmly believe in and would like others to think about."