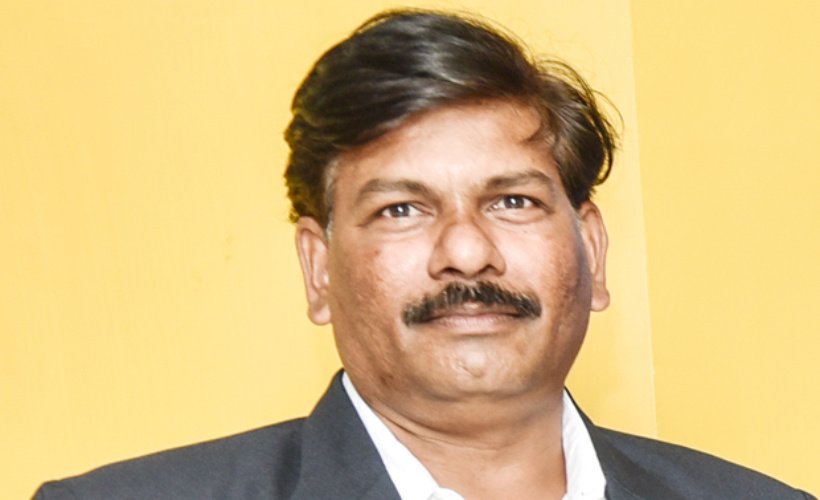 Dr. Pradeep Salgaonkar jots down solutions for last mile delivery for e-commerce businesses
Two interesting cases of issues involved in serving customers in the last mile were cited in my previous column, which showcased real life hardships faced by customers owing to failed last mile delivery. Last mile delivery is the last stage of the delivery process in e-commerce, which starts from the distribution centre or hub and ends at the customers' doorsteps. The last mile delivery distance usually ranges from a few houses/buildings to about 15 to 20 Kms or sometimes more. The main objective of the last mile delivery is to ensure delivery of the package to the customer as soon as possible. However, inadvertently delays happen. All the problems and issues associated with this final stage of distribution are called as Last Mile Delivery challenges. It would thus be useful to understand these issues and challenges and ways in which they can be solved to gain a competitive advantage in the digital marketplace.
Some of the most common challenges faced in achieving last mile delivery and ways to cope up with them are:
a. Delivery address: One of the biggest challenges that increases delivery cost and reduces delivery efficiency is having inappropriate, incomplete, confusing or wrong delivery address of customer. Many times the landmarks also cause a problem. There may be similar named landmarks at two different locations misguiding the delivery persons. Like once it happened with my food delivery, the landmark was 'Naresh Wood Industry' at Porvorim, the restaurant is located at Porvorim, and the delivery person reached 'Naresh Wood Industry' situated at Pilerne, causing a delay of more than an hour. An eye for minor details in the address and telephonic confirmation with the customer before the onset of delivery journey would be of great help in this case. In the first place, obtaining complete address with all possible details of the location and landmarks is essential, because the devil lies in details.
b. Route plan and scheduling: Inappropriate route plan and haphazard delivery scheduling is another challenge that plagues last mile delivery. It not only increases delivery cost but also reduces the route efficiency. A delivery person comes in the morning to a particular locality to deliver a parcel and on that same evening he comes to the same locality to deliver another parcel to the next door neighbour of the first customer. Such things could be avoided by better route planning and having prior communication with customers about delivery time. It makes better sense to convince one or two customers and club the timings together for the same locality.
c. Customer availability: Failed first delivery is a common cause of increased cost of delivery and last mile delivery inefficiency. Many times the delivery person reaches the destination after overcoming all possible hurdles on the way, only to find the door locked or there is no one to receive the parcel. This naturally would call for a second trip of the delivery person which is additional cost and an undue delay in delivery. And of course the customer cannot be blamed for this disaster. Though this could have been avoided by the delivery person, had he to communicate in advance with the customer about the exact delivery time.
d. Customer preferences on delivery: Not all customers are good and cooperative. There are those difficult ones which may add to the hurdles in last mile delivery. There are customers who have certain preferences as regards the delivery of parcels to them. Delivery on working days of week at office only, delivery at home on Sundays and off days only as both husband and wife are working, or delivery during certain hours of the day only, or certain other conditions like no ringing of the doorbell, or leaving the parcel at door step with a phone call or message to the customer, etc. Such customers need to be handled with care and sound communication plan.
e. Lack of information to customer: Transparency on the status, condition and visibility on the movement of the parcel are very essential for customers in present times. Every customer is excited about the purchase that s/he has made and wants to know the exact status of the package till it reaches in their hands. They want to be engaged with the whole transaction from selection till they touch it. Thus, it is essential for the distributor to ensure that they do justice to this expectation of their customers, which most companies ignore. Most companies follow the out-dated technology of tracking the parcels by customers, which most of the times does not give correct status. It is essential for distribution companies to upgrade their technology so that customers can track continuously the movement of their package. GPS tracking system with use of IoT enables monitoring the entire journey of the parcel from hub to the doorstep of the customer.
f. Lack of willingness to act: Late deliveries and increased delivery cost is many times the outcome of lack of willingness to act on part of the delivery team. Simple actions such as a phone call or message to the customer informing the status of the package are sometimes not done by delivery people. A request from a customer for a slight adjustment in location or time of delivery are not entertained by delivery team and that results in undue delays in delivery or return of the package without even reaching the customer. It is the Mindset of the delivery persons to be helpful to customers or not. Slight thoughtfulness and helping mindset on part of delivery team would make things better in the last mile delivery.
g. Unforeseen exigencies: At times the proverbial Murphy's Law will come into play and make things worse. This is beyond anyone's control and invariably it happens 2/10 times. Things may go wrong for delivery team. There may be traffic congestion, accidents, vehicle breakdown, worsened weather conditions etc., or the good ones like the holiday season or festive season surge in sales, and the delivery team would be under undue pressure, many times missing the delivery deadlines. The only solution in these cases in having a robust communication plan with customers informing them about the real-time status and the problems that have cropped up. Keep them informed about the delays and the next possible realistic delivery time.
h. Poor network connectivity: Internet connectivity in most parts of India is a big concern. Making UPI payments through apps in cases of COD transactions may become a cause of concern if the connectivity is poor. There may be cases of un-received payments or double payments and may become a reason for conflict between the customer and delivery team. Or simply the payments may get delayed causing undue waste of time for the delivery person as well as customer. Convincing the customer to make cash payments or giving an option of card payment on spot, which most delivery people don't give, could work better in such instances.
It can be said that though there are number of issues and challenges the last mile delivery has to overcome, delivery team intervention with mindset for customer care, sound communication plan with customers aided with technological advancements and willingness to act in interest of the customers will make every last mile delivery a profitable delivery, with higher customer retention scores, higher number of orders and improved bottom line for the company.
The writer is Founder Director, Saldots Academy; corporate trainer and facilitator; former chairman of Goa Management Association. Email: pradeepsalgaonkar@gmail.com