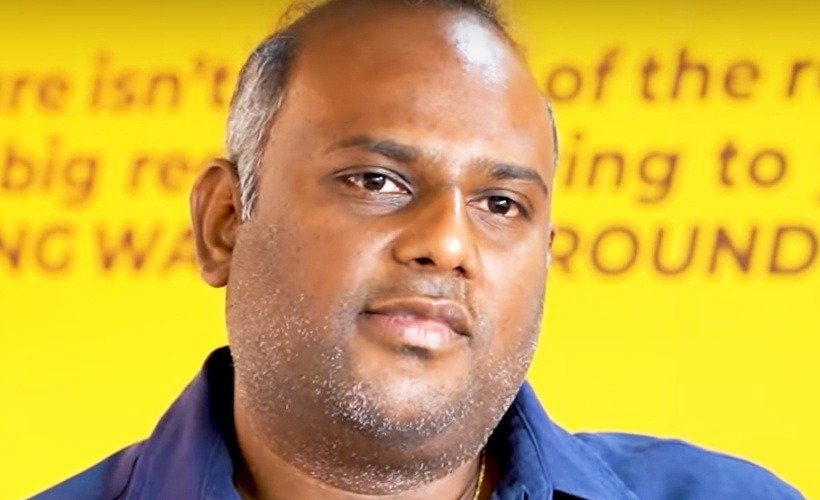 Rajesh Sukhamanchi aims to bring about a change in the entertainment industry in Goa with his platform, Clubr
Clubr is a nightlife discovery platform which connects the entire nightlife ecosystem to offer you real time information on the party scene. The startup believes in spontaneity, and has hence equipped clubs with the necessary infrastructure to help them connect with audience in real time by directly channeling information from their platform. 
For the first time, Clubr has empowered nightclubs to roll out last minute deals and last-minute tickets ensuring successful nights for partygoers and themselves as well. They aim to redefine the clubbing experience by curating the best gigs in town and help clubbers discover information about table reservations, offers, book deals and tickets with ease as and when required.
The man behind Clubr is Rajesh Sukamanchi who wished to offer holistic solutions for nightclubs and party venues. "If one were to look at any nightlife venues or live entertainment scenes, the organisers do not have access to every aspect like selling tickets or table reservations. We come in as a platform and provide them with complete technologies to address all their issues like reservations, selling tickets and offer a holistic brand experience. We also complement it with our discounted platform by bringing in more traffic for them and enable organisers to make more sales."
Rajesh has been in the digital space for more than ten years and owns Purple Syntax, a company which provides software and digital marketing solutions for various brands.
The idea of starting Clubr came about when Rajesh was working on one of the multiple projects in his portfolio. "I was looking into launching a startup and wanted to do something for a space that has lot of scope for improvement and development. When I saw the state of the live entertainment scene everything was fragmented and was controlled by individual promoters or PR managers. The major players were consolidated and very few people were in a position to solve core problems which were faced by various venues and organisers. This is where I saw a significant need for improvement, began working on it which led to the launch of Clubr." 
He further adds "Our mission is to organise nightlife information and make it easily accessible to clubbers. We believe that we can leverage the latest technology to achieve this and are passionate about combining the better of two great worlds of nightlife and technology. We aim to be the go-to application for clubbers for real time information of the party scene and redefine clubbing experience for them."
Till a certain stage, Clubr was bootstrapped by Rajesh but recently he received a small seed fund from Forum for Innovation Incubation Research and Entrepreneurship (FiiRE). Clubr has already begun generating revenue and is in the growth phase. FiiRE, a selected incubator to implement the Startup India Seed Fund Scheme by the Government of Goa, selects startups for funding based on qualifying parameters and their pitch to the Incubator Seedfund Management Committee (ISMC) of FiiRE.
Clubr is not a regular online discovery platform. It offers much more through:
• Clubr: A dedicated nightlife discovery platform for users, where deals and packages, subscriptions and venue details can be found and tickets can be booked directly from.
• Clubr Backstage: A whitelabel solution for venues and organisers, with tailored web/mobile applications to sell merchandise, tickets, deals and RSVP directly enhancing their brand experience.
• Clubr Onelink: A social media integration link that offers digital engagement capabilities and social media marketing to showcase, upsell and capture customer base through social media.
• Clubr Tribe: A community of nightlife influencers, enthusiasts and professionals aimed at creating a network to connect and collaborate.
As far as future plans are concerned, Rajesh says, "Now that we have a significant product with us, we have been getting a lot of traction from our users. We want to focus more on growth and add multiple markets. Currently we are in Hyderabad, Goa and Bangalore and would like to explore more markets in the coming year.
Market trend analysis for the nightlife industry estimates a Compound Annual Growth Rate (CAGR) of 4.28% with the concept of multi-faceted venues, and experiences ruling the roost.
Clubr comes at a ripe, right time and shows promise to revolutionise and disrupt the nightlife industry.