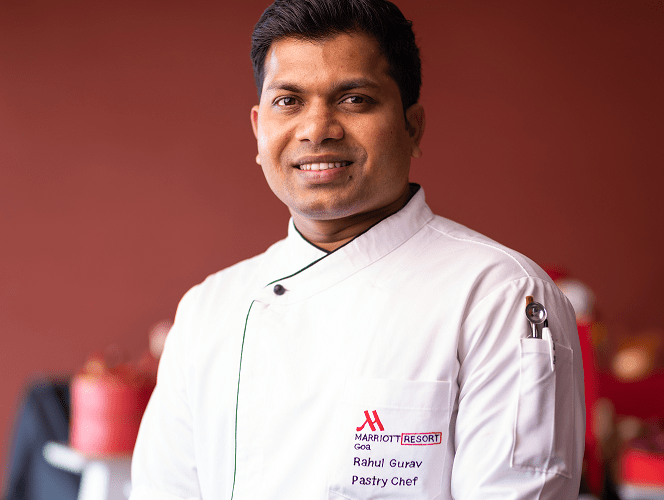 Goa Marriott Resort and Spa is pleased to announce the appointment of Chef Rahul Gurav as the new Pastry Chef, who comes with a distinct culinary experience. A seasoned chef, he has worked with some of the most eminent Indian and International hospitality brands including Marriott International, ACCOR, The Oberoi Group, and IHG Hotels and Resorts.
Rahul's primary responsibilities at the Goa Marriott Resort and Spa will be to introduce new ideas into the bakery and dessert operations. He will also enhance the gastronomic experience at Goa Baking Company, the in-house Deli, and one of Goa's most popular patisseries, with his signature dishes, which have garnered him numerous accolades and appreciation from guests over the years. He was also awarded with a bronze medal in the Hospitality Qatar 2018 | Salon Culinaire .
With a passion for all things gastronomic and a flair for International as well as Indian cuisine, he emerges as a strong team player when it comes to innovative cooking techniques and management experience.
Shares Amit Dash, Executive Chef, Goa Marriott Resort and Spa, "We are delighted to have Chef Rahul join our team and share his culinary expertise to offer the best food to our guests. He will be responsible for the design and creation of desserts, pastries, and bread across all the outlets at the hotel. We are positive that he will be an asset to the property with his remarkable sense of global and local cuisine, know-how and cooking skills."