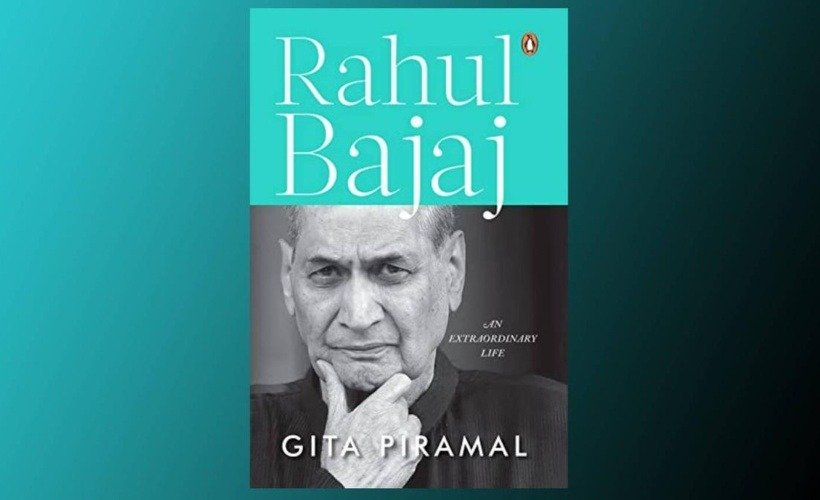 AUTHOR: GITA PIRAMAL PUBLISHER: PENGUIN PORTFOLIO
Rahul Bajaj was a towering figure in Indian industry who stood 6 feet tall, both literally and symbolically. With his 'Hamara Bajaj' scooters, he single-handedly brought about a socio-economic transformation among the Indian middle class.
Rahul Bajaj was a larger-than-life figure in Indian business and public life. He served as the longtime chairman of the more than 120-year-old Bajaj empire, which is best known for Bajaj Auto, one of the most valuable motorcycle companies in the world, and Bajaj Finserv, its financial services division. Also, he belonged to the Bombay Club, a select organisation of city-based corporations that resisted the economic reforms of 1991. Famed for his integrity, Bajaj was elected to the Rajya Sabha, the Upper House of Parliament, twice served as its president, received the Padma Bhushan, the third-highest civilian honour, and was an outspoken and brave public figure.
There are some well-known and frequently reported incidents involving Rahul Bajaj. The first official biography written by writer and business historian Gita Piramal goes well beyond these well-known incidents to provide a better understanding of the industrialist's development as well as several fascinating and little-known details about his life. For instance, it is revealed that Jawaharlal Nehru himself suggested the name Rahul to Bajaj's mother.
Gita Piramal, who was close to the family and served on the boards of several Bajaj Group enterprises, provides the readers of a first-person account of Bajaj's life. She also contrasts the development of India during the preceding eight decades.
Close family members of Rahul Bajaj share their opinions throughout the book in their own words. Gita Piramal draws heavily on his mother's and grandmother's memoirs (Savitri Bajaj: God's Plan Works and Jankidevi Bajaj: My Life's Journey) to paint a picture of his upbringing as a child.
His wife Rupa's memories play a significant role in the novel, from their early years of courting in 1960 to their time spent living together at Harvard Business School to their eventual relocation to Akurdi. We learn about Bajaj's private life from his sons Rajiv and Sanjiv, daughter Sunaina, and the entire Bajaj clan, including his son-in-law, daughters-in-law, grandchildren, cousins, sisters-in-law, nephews, and nieces. The book has numerous examples of the outstanding abilities of Bajaj throughout his life. Hence, this book contains enough details to persuade anyone of how exceptional Bajaj's life was.