Department of Goa Tourism concludes successful PATA India Road Show in Europe
The Department of Goa Tourism, in collaboration with Pacific Asia Travel Association (PATA) India chapter, successfully concluded the Road Show across Europe, with the final event held in Paris last month.
The previous  road shows were held in Frankfurt on April 18th, Zurich on April 20th and Vienna on April 24th. The concluding  road show in Paris featured 12 sellers from India who had the opportunity to interact with over 30 buyers present.  The event provided a strong and positive response and was a reassuring market for the sellers. The attendees also witnessed a glimpse of Goa through the new 360 degree video portal.
The PATA India Road Show in Europe  provided an excellent opportunity for the Goa delegation to showcase the diverse tourism products and services that Goa has to offer, aligned with the needs of European markets.
The sellers from Goa included hotels, travel agents, tour operators, airlines, and representatives from the newly launched Manohar International Airport.
The Goa Tourism delegation was represented by Shawn Mendes (Officer on Special Duty to the Tourism  Minister) and Deepak Narvekar (Deputy General Manager Marketing/ Hotels), who addressed the trade media  across locations and provided valuable insights into Goa's tourism offerings.
Across the Road Show, the delegation  highlighted 'Goa Beyond Beaches,' showcasing the state's rich culture, heritage, and hinterland tourism of Goa. Runeep Sangha, Executive Director, represented the Road Shows on behalf of the PATA  India Chapter. The Road Show enabled the generation of  awareness about Goa's potential as a year-round tourist destination for European tourists. The delegation engaged in productive B2B meetings and effectively promoted a variety of  tourism offerings, including spiritual tourism, hinterland tourism, eco-tourism and adventure tourism. The event also served as a platform to showcase the rich cultural heritage of Goa, highlighting its unique and diverse character.
Overall, the PATA India Road Show was a huge success, with the delegation from Goa receiving positive  feedback from trade partners and tourism stakeholders across Europe.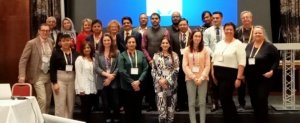 "The Department of Goa Tourism looks forward to continuing its efforts to promote Goa as a world-class  tourist destination and to welcome more visitors  from Europe and around the world," a spokesperson for Goa Tourism Department said.
"The Road Shows showcased diverse tourism options in Goa and strengthened trade relationships between stakeholders in Europe and India. The events emphasised the importance of sustainable tourism and highlighted the rising popularity of hinterland tourism in Goa. The state has also become a premier destination for wellness tourism, offering a wide range of wellness retreats and treatment programs. With improved aerial connectivity, the Goa Tourism Department expects to host a large number of tourists from Europe and beyond in the coming months," the  spokesperson added.