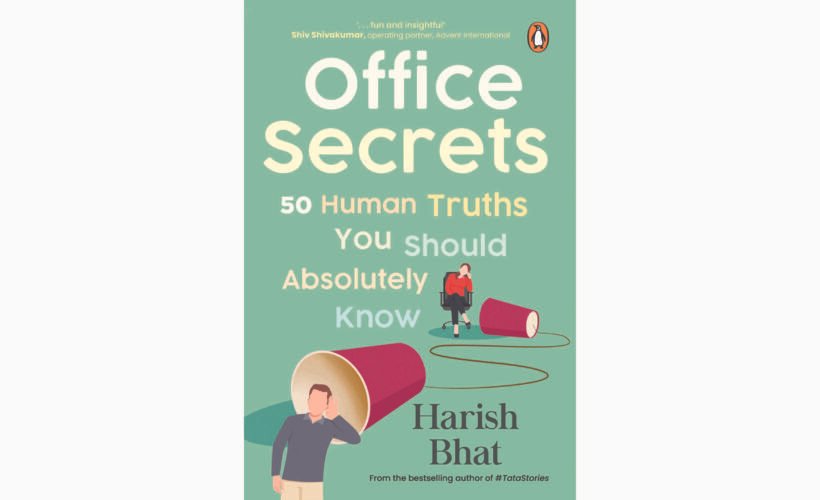 AUTHORS: HARISH BHAT
PUBLISHER: PENGUIN RANDOM HOUSE INDIA
Do you have a corporate etiquette bug that nags at your subconscious, then Office Secrets: 50 Human Truths You Should Absolutely Know, will provide solutions. With 50 chapters, Harish Bhat delivers corporate personalities for the rookie to be acquainted with before they encounter them, or for those seasoned corporate individuals who have not quite grasped these personalities. He uses the example of a 'Cookie Platter' to give the reader an idea about various characters that are integral to an organisation's office room. Before these chapters were formulated into a book, they were written as part of a newspaper column, providing corporate wisdom to anyone interested to peek at what goes on behind close-doors of those massive grey buildings every week. This book offers a selection of fascinating and useful secrets that can help you be far more successful at your workplace. As a bonus these secrets can make you happier as well. You will find within a range of subjects-whether the best methods of fighting exhaustion, organising your work desk, the power of listening, why kindness is so important workplace, lessons from Hercule Poirot and what you can learn from the cookies that your colleagues eat.
There are chapters where Bhat uses acronyms to illustrate tricky or controversial topics. A particularly compelling idea of 'reverse-mentorship', what Bhat calls PERM, or 'programme of extreme reverse mentoring,' wherein senior managers pick a young person at the beginning of their career (Bhat puts the 'cut-off age' at 25 years) and allot a certain time of the week to engage with them – find out their likes and dislikes, what areas they are looking to grow in, their overall work experience at the office and so on. "We are a relatively young country, and the youth therefore represent one of the largest consumer markets," Bhat writes. "If you are a senior manager in a business that hopes to make inroads into the youth segment, you need to get a pulse of what they really want. Consumer research can help, but nothing can work better than a few informal PERM sessions with your mentor and his or her friends. You will learn what they value and desire, whom they respect, the language they speak and the stuff they don't care about."
Office Secrets is full of things that ought to be much more widely followed than they actually are in practice. This book is perfect to savour, bit by bit – perhaps in between a boring meet that Bhat describes here with a melancholic air.
Harish Bhat, currently the brand custodian at Tata Sons, has held many roles in the Tata Group over the past thirty-four years, including as managing director of Tata Global Beverages, and chief operating officer of the watches and jewellery businesses of the Titan Company Ltd. Harish is an alumnus of BITS Pilani and the Indian Institute of Management Ahmedabad (IIM-A). He won the IIMA gold medal for scholastic excellence, and later the British Chevening Scholarship for young managers.