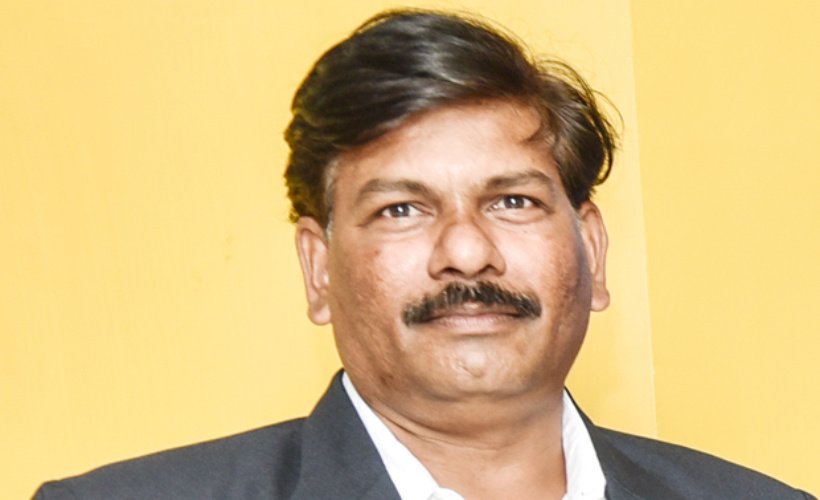 The author speaks on brands making use of the Direct to Customer route of reaching out to their customers
The present is the era of technology, innovations, experiences and startups. The ecology for nurturing startups is being developed to facilitate growth and sustainability. However, the real test for startups is in gaining customers for their products and services that they offer and ensuring their satisfaction and engagement with the business. Being new in the market and trying to compete with already established giants in the field is a humongous challenge, unless the startup offers a new to the world product with unique and new offerings to the customers.
One of the major challenges is reaching out, making their presence felt and serving the customers quickly. Operating via online platforms like Amazon, Flipkart, Myntra, Ajio, Nykaa, Tatacliq etc. then becomes an obvious choice for a startup, and most startups take this route to begin their journey. However, this option comes with a cost and lost opportunities for better customer management. Thus, the choice for startups to reach out to customers is going directly to the consumer in the D2C (Direct to Consumer) mode. Most startups in India have adopted dual mode – D2C plus marketplace, while some follow chiefly D2C and are very successful in their performance and goal achievement. As of 2021, there were more than 800 startups operating in D2C format in India. Fashion startups account for the largest share in D2C segment.
Not only startups but major players like HUL, ITC, Marico, Emami etc have their presence in D2C as well via their microsites. And, companies such as Nestlé, Dabur, Panasonic, Wipro consumer care and others, are in preparations to launch their microsites soon. The D2C market in India is expected to reach a size of $100Bn by 2025.
Understanding D2C:
In e-commerce, D2C (Direct to Consumer) refers to the distribution channel where a company sells its own products directly to the end consumer. There is no middleman, nor any online platform or online marketplace involved, giving cost advantage to the company. Few years back clothing brands and consumer electronics were the main categories in D2C, but now there are 100s of categories selling directly to consumers. Some startups and brands that have successfully used the D2C channel include companies such as boat, Mamaearth, SUGAR Cosmetics, Licious, Melorra, Kapiva, The Whole Truth, Vahdam Teas, Blue Tokai and others. These startups have quickly become the best choice for the young Indian online shoppers. The growth of some of these companies is phenomenal in a very short period of time. For example Mamaearth and SUGAR Cosmetics took just four years to reach the `100 crore revenue mark. Some of the other startups that operate in fashion category and using D2C channel include brands such as Bewakoof, Zivame, Wrogn, XYXX, StyleCracker, Fable Street, Andamen Chumbak, The Pant Company, Azani, Anouk, Clovia, The Souled Store, FabAlley, Pretty Secrets, Bombay Shirt Company, Almo Man, Damensch etc. and the number is growing.
Why D2C is Preferred:
Initially when the marketplaces were formed and promoted a mix of merchandise, they were operating in a supply-deficit zone as there was less number of businesses listed on online platforms like Amazon or Flipkart. As such, any brand that sold via these marketplaces did well as it was supported by discounts, free logistics, 24 hours delivery etc. However, as the marketplaces have scaled their operations, with large number of brands listed on the marketplace, the opportunities for newer brands to compete are very less, unless they have a competitive advantage in their distinct features and in pricing. Thus for a new brand to survive, especially in an established category, it will have to use a channel that is outside the marketplace to communicate their brand promise and for this the D2C channel is the best. Later, once the brand is established and scaled up, the marketplace is used by many brands to have a wider reach to consumers.
Besides there are a host of advantages of using D2C channel, some of them are listed here; The biggest advantage is that the company has complete control over its operations and pricing. The ecommerce platforms and marketplaces have their own terms and conditions, such as control over the pricing of products, which are not favourable to small sized startups.
In D2C, the business is connected directly with the customer providing scope for better brand visibility and customer engagement. There could be instant and continuous interactions with customers and scope to keep them engaged and satisfied. This would also mean a deeper understanding of customer preferences, choices and expectations, understanding their behaviours and demographics, which in turn, would help in providing better customer care. The marketing costs in D2C are less as compared to the platforms and the company could also do easy cost management, providing better pricing for the consumers. This would also help in customer retention and building loyalty.
There is a huge scope for providing deals and offers to encourage consumers to buy repeatedly and more, thereby building a strong brand image. Also, the companies could provide round-the-clock customer care and support which would further boost strong brand building. D2C would provide flexibility in marketing of the products; provide scope for meeting customisation demands from customers, more sales and thus more profits. However, there is also one big disadvantage that D2C startups have to overcome – is in D2C the company will have to manage every aspect of the business like website, traffic to the website, customer connect, logistics, marketing, operations, etc on its own. While in case of working with online marketplace the business will have to focus on operations.
Secondly, the capability to spend for marketing and operations will be a key determinant for sustenance and expansion in the growth phase, as most of the successful startups are entering this phase. Thus the lowered marketing and people costs will pose serious challenges with some of the established brands seeing take over by the big players like Mensa Brands, Upscalio, GOAT Brand Labs, Good Glamm Group, TMRW and others, which are called as houses of brands.
The Way Forward
Startups in D2C model could do a few things to maintain their position in the market. They need to focus more on personalising customer experience to the maximum extent. Rather, this should become their core marketing strategy. Secondly, ensure fast delivery via outsourced agency and by having a network of warehouses for the fulfillment partners. Third, exploit social media to the maximum for direct marketing and building a culture of customer focus and loyalty within the organisation. The D2C model is here to stay with obvious benefits, and it works, provided the companies think and act right.