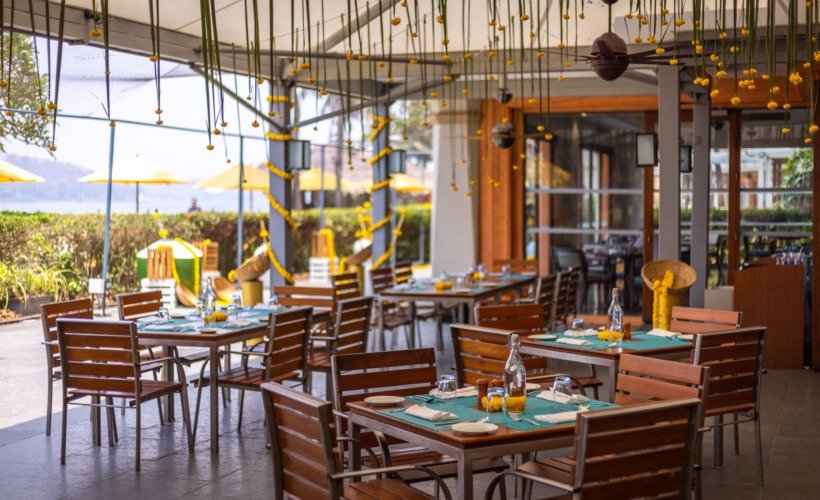 Celebrating Kerala Cuisine with Celebrity Chef Suresh Pillai
Goa Marriott Resort & Spa recently hosted the Nirvana Feast at their Waterfront Terrace and Bar from 07th to 09th April 2023 in collaboration with renowned Indian-born British Celebrity Chef Suresh Pillai, better known as Chef Pillai.
A three-day pop-up event spread across the first week of April, Chef Pillai's adventurous menu boasted a flavourful combination of both vegetarian and non-vegetarian dishes from the heart of Kerala, with the Chef himself in attendance. Each dinner invited guests to explore the limited-time, specially curated tasting menu amongst the scenic and sophisticated views of the outer deck of the Waterfront Restaurant and Bar.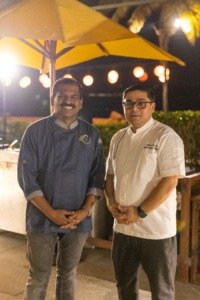 The Nirvana Feast menu offered up a delicious array of Kerala cuisine including Sambharam Kadumba (traditional Kerala summer buttermilk & pickled mango inside paani pooris) Hors d'oeuvres and Starters of Pazham Pori Chaat (Kerala banana batter fried blended with honey, yoghurt and dressed with imli chutney), Inchi Puli Chicken Wings (lollipop chicken wings fried with chicken 65 marination and dressed with traditional Kerala Inji Puli barbecue sauce and sesame seeds) and Venad Paal Konch (Prawns grilled with virgin coconut oil and coconut milk topped with sautéed curry leaves, mustard and crushed pepper). Some of the specialities for Mains included Neyman Nirvana (Chef Pillai's signature sear fish pan-fried and slow-cooked with coconut milk in a banana leaf), Kollam Mutton Curry (traditional mutton curry from Chef Pillai's hometown Kollam) and Moynecnchu Ularthiyathu (choicest cuts of Beef short rib with the bone slow-cooked with fennel, pepper and fried in coconut oil) accompanied by delicious Appams and Malabar Nool Porottas. Deserts of Vathalappam (a Sri Lankan dish made of coconut milk and jaggery) and Palada Cheese Cake brought about the end to a meal that celebrated the culinary extravagance of Kerala.