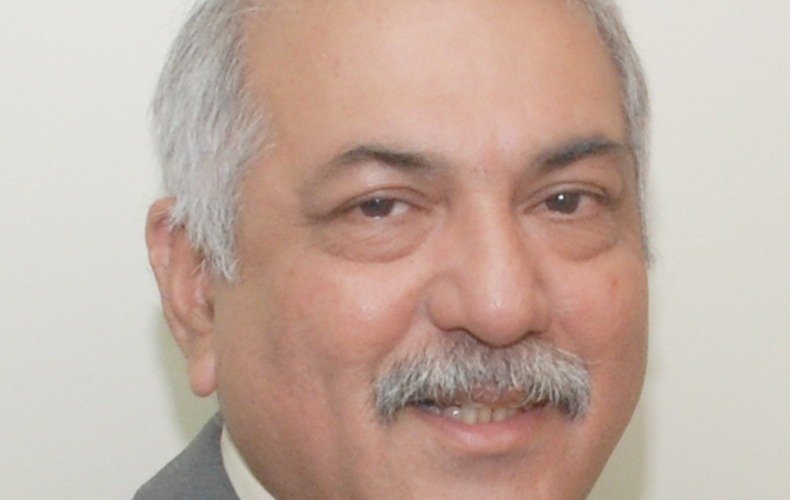 Manguirish Pai Raiker, past president of Goa Chamber of Commerce and Industry, has been invited again to serve as member of National Executive Committee of FICCI for the year 2023 by the incoming President.
This is in recognition of his service to the industry by taking up various issues with the Central and various state governments and effectively resolving them to benefit and assist in its growth. Pai Raiker also represents on the RBI's empowerment committee for MSME. He was the National Council Chairman of MSME for several years and has also been the member on the National Board of MSME, Government of India. His tremendous experience and knowledge on the subject always helps in drafting various memorandums to the Government. Recently, he was invited to contribute in drafting of export promotion for MSME leading to achieving the national target of a $5 trillion economy.
Jyoti Sardesai receives national honour
Jyoti Sardesai, Director, Directorate of Food and Drugs Administration, Goa was honoured with, 'The Best Woman Drug Control Officer' Award. She received this award at the hands of Union Minister Nitin Gadkari at the inauguration function of the 72nd Indian Pharmaceutical Congress held at Nagpur, this month.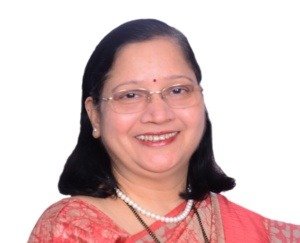 This All India level award is instituted by All India Drug Control Officers Confederation (AIDCOC) in memory of the Punjab Drug Control Officer late Neha Shauree, who was killed while on duty, in 2019, and Sardesai has been selected as the first recipient. This prestigious award is one of the high points in Sardesai's distinguished career in Food and Drug regulation. Sardesai took over as Director of the Food and Drugs Administration in 2017.
Dr Aumkar Shah bags gold medals in Final MBBS exam at AIIMS, New Delhi
Dr Aumkar Kishor Shah has bagged a gold medal in Pediatrics, Obstetrics and Gynaecology, and Community medicine in the final MBBS exam at the All India Institute of Medical Sciences (AIIMS), New Delhi, along with an overall second rank. He was the only Goan to be selected to pursue an MBBS at AIIMS with an All India Rank of 28.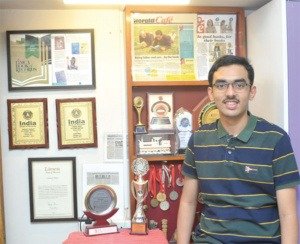 His journey at AIIMS has been meritorious and highly commendable. He was awarded the Sir Dorabjee Tata Trust prize in Biochemistry in 2019 and secured the second rank during his first MBBS exams. Dr Aumkar received a gold medal for securing the first rank at his second MBBS exam, as well as the award for 'Best Undergraduate Student' for topping in Microbiology, Pharmacology and Forensic Medicine, and Toxicology. Dr Aumkar was the only student from AIIMS Delhi to be selected for an internship at the Robert Bosch centre for product design at IISc, Bangalore.
Egidio Moniz declared 'Agronomist of the Year' for agricultural sustainability
Egidio Moniz from Curtorim has been declared as the Agronomist of the Year by the Agronomist Association for the State of São Paulo, Brazil. He was awarded for his lifetime contribution to 'Sustainability in Brazilian Agriculture'.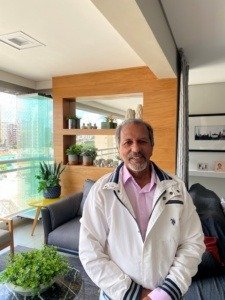 Moniz, who is from Curtorim has been farming Arabica Coffee on his 32-hectare farm called Fazenda Goa where he produces his brand, Café Goa. Moniz grew up in Curtorim and then moved to Mumbai. He later migrated to Brazil in 1975 and began working at Imperial Chemical Industries. Post retirement, he started his farm at Araguari and now has 4000 Arabica plants per hectare. Moniz also engages in consultancy work for United Phosphorus Limited (UPL), an Indian agrochemical multinational in Brazil. Moniz is planning a small project for his village, Curtorim where he plans to distribute six different trees for each chosen family to supplement nutrition.
Aditi Powar awarded for 'Best Screenplay' and 'Best Story' by the SWA Awards 2022
Curca based Aditi Powar was recently awarded for her impeccable writing at the third edition of the SWA Awards 2022. She won an award for 'Best Screenplay' and 'Best Story' for Indian serial 'Wagle Ki Duniya – Nayee Peedhi Naye Kissey.'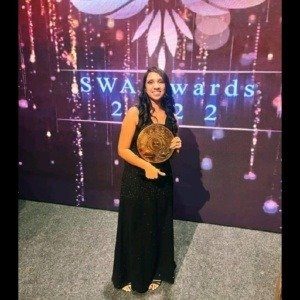 The awards were organised by the Screenwriters Association of India, in Mumbai. Aditi was part of the writing team for the new edition of the noted Hindi series and won the Best screenplay award along with her husband, Sambhav Khetarpal and the Best Story for the same series with the team of Aatish Kapadia, Jayesh Patil, JD Majethia, Sambhav Khetarpal.
Born and brought up in Goa, Aditi is a former student of Mushtifund High School. She graduated in Commerce from SS Dempo College. Aditi has written a book called 'Storm in a Teacup' and was selected in a pan India writing talent hunt called 'Star Writers Program', an elite screenwriting course where she was trained by an expert from Los Angeles, David Freeman.