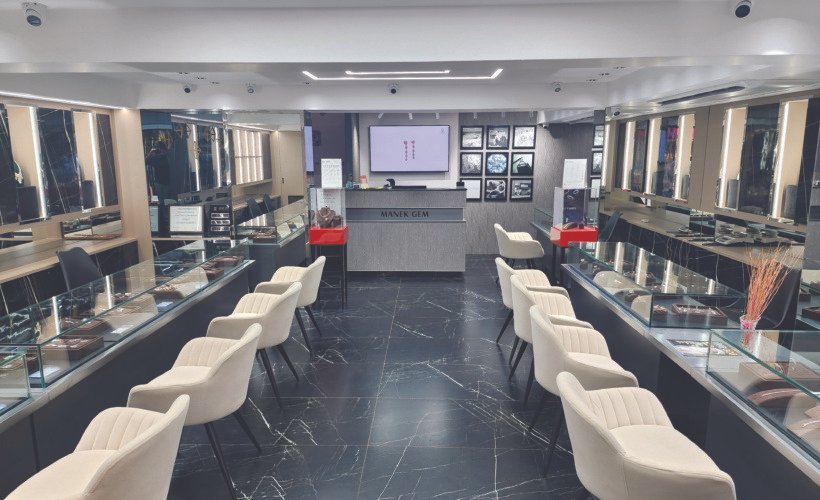 Goa's most trusted and exclusive diamond jewellery store, Manek Gem, has relaunched its flagship store in Panaji, introducing a new wave of natural certified diamond jewellery, beautiful colour stone jewellery collections, certified gemstones and exclusive jewellery for men.
The newly re-launched store, located at MG road Panaji will also showcase new designs in light weight, work-wear diamond jewellery, specially designed and crafted for working women who are strong, independent and never settle for anything less than what they really deserve.
Now immerse yourself in a burst of colours with the fascinating MOH RANG collection embellished with vibrant gemstones and diamonds. The collection showcases graceful and classic designer jewellery studded with precious and semiprecious gemstones, diamonds and uncut diamonds.
Another addition on display is the much-anticipated 'MCollection', a gold and platinum diamond collection specially crafted for men, showcasing rings/chains/cufflinks/tiepins/ stud earrings and bracelets, that are bold and effortlessly stylish.
ReFabulous, yes the word says it all. You can now redesign and remake your old jewellery at Manek Gem. Yes thats right, ReFabulous is the new and much wanted service introduced at Manek Gem where you can get your old unused jewellery, get it redesigned and remake it to a absolutely beautiful piece of jewellery.
The store will also display a wide variety of specially curated jewellery that represents the diverse traditions and cultural heritage of Indian design; Certified GIA and IGI solitaire diamonds, certified birth/zodiac stones and other grah stones.
The Manek Gem flagship store features a mesmerising new interior with a dazzling appeal, all set to elevate the jewellery shopping experience in Panaji.
Manek Gems is driven by a passionate team committed to delivering an unparalleled customer experience at the re-launched store along with the unparalleled craft of inhouse jewellery artists, who are renowned for their expertise, which breathes new life in contemporary designs.