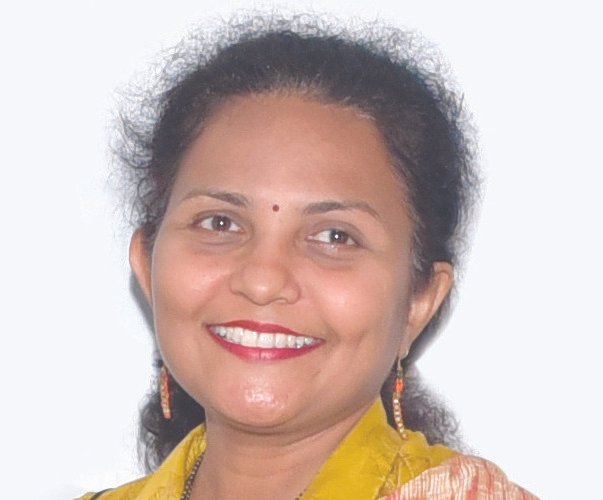 Sonia Kuncalienker speaks on her career and balancing various responsibilities with ease
Sonia Kuncalienker wears many hats – a Business Development Leader, an educator, a sales consultant, a blogger, Chairperson of the Indian Women Network (CII-IWN) Goa Chapter, a wife and mother to two children; she juggles all these roles with élan.
A graduate in Computer Science from Goa College of Engineering, Sonia happened to get into this field quite by chance without giving much thought to her future or how her career should progress. But this decision of hers opened up plenty of opportunities which allowed her to explore different avenues. She then went on to complete her MBA from Goa Institute of Management.
Sonia has an enriching work experience of close to 25 years in different sectors spanning various profiles. She has worked with some stellar organisations like IDBI Bank in Mumbai, Infosys in Mangalore, Fomento and Prudent Media here in Goa. Currently she is working as a Business Development Leader with Tangentia – a leading software services organisation. She considers herself fortunate to interact with and acquire skills from very accomplished professionals. "There have definitely been points of self-doubt and distressed experiences. But one learns from such experiences, becomes wiser (hopefully) and goes on," she adds.
Sonia's role in Tangentia as a sales executive helps her identify and address diverse problem statements faced by the industry and work closely with the solutions team to present, execute and support tech-based digital transformation solutions. Aided with automation at the core of their delivery, Tangentia is at the fore-front of being leaders in the software services market.
As the current Chairperson of the CII- Indian Women Network, Goa Chapter she has interesting plans for the organisation. "Ideally, I would like the corporate woman professional to be two steps ahead of her male counterpart in every aspect of business. So the intent is to equip her to run those extra miles with enhanced skill-sets, networking opportunities and explore new areas. In addition, I also strongly believe that we owe it to the next on the ladder to be helped up. For this, we have student chapters for budding lady professionals where our own members are resource persons and mentors."
Amongst all the hats she dons, teaching and interacting with college students is something that Sonia is passionate about. "I absolutely love teaching and it is something I enjoy doing but it is also a source of grief when students wear you out!
I teach subjects which are not necessarily bound by these many chapters or theses pages to complete – so that gives me the ability to present the structure of the course in different ways. There is so much information available today for everyone, with easy access on the internet; it is challenging to wade through that and present a contemporary view. Interacting with these kids also sets my own compass right! I hope the students find joy in the subjects they choose – that's my biggest aim."
Sonia is an avid writer and blogger, too. She has been writing since her school days, sending in hand-written articles to local newspapers. Now in the digital age she considers social media, especially Facebook, quite a blessing. "I can write on any topic, in any format, on any day! I love words and languages and am absolutely thrilled when I find the correct expression for my thoughts. I choose to write satire, lacing it with humour. I strongly feel that writers should be able to communicate to their audience, in an audience-friendly format."
As she looks back on her journey, Sonia feels that most of the roadblocks and difficulties one faces are from one's own inabilities, be it fear to take the next step or anxiety from past experiences. "I am an over-analyser, and that leads to getting worked up, way before the issue has even presented itself. The challenge is to keep working and keep walking."
Sonia's family has been extremely supportive at all times. "My husband Sidharth has always been the one – to say – go ahead, whatever it is. He prodded me to take job opportunities outside Goa, after our marriage – to Infosys, this singular decision has been the pivot of my career. He handles the house and makes the most relaxing tea."
She concludes with a message to aspiring women professionals and entrepreneurs. "Just keep up, be ready, and keep running. Don't get drawn into the drama of what-if? and should-I? I fall in this trap so often, we all do – but with realisation, I think we can run wherever we want!"