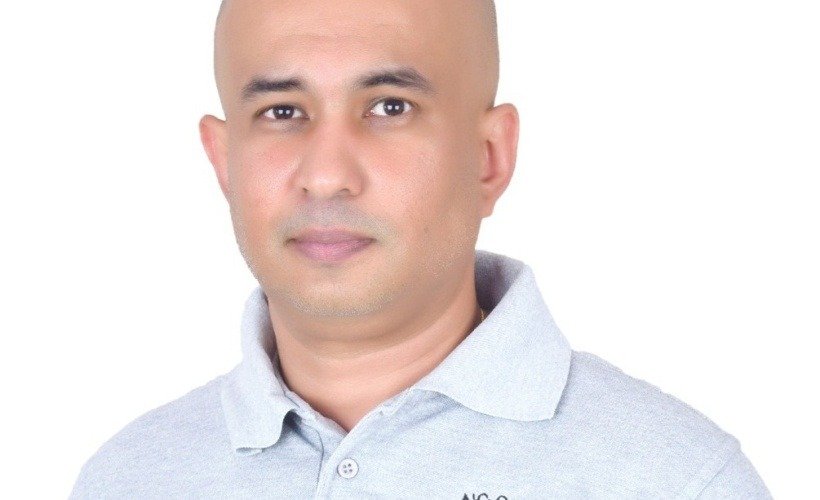 Rajesh Joshi, CEO of Atal Incubation Centre at GIM is buoyant about Goa's pitch as a startup destination
Tell us about Atal Incubation Centre at Goa Institute of Management?
Atal Incubation Centre at Goa Institute of Management (AIC-GIM) is a sector agnostic startup incubator in the State. We assist entrepreneurs and support startups with incubation services like:
World class co-working spaces along with requisite infrastructure.
Providing access to talent and finance.
Support for market access, mentoring and technology development.
Linkages to academia, industry, government.
Products and solutions from our partner networks.
Skill development and training for entrepreneurs and their team.
Providing requisite knowledge and resources.
We have 3 types of Incubation: Physical, Virtual and first of its kind 'On Demand' Incubation. We are offering these services (including office space) without any charges to startups'.
Please share some insights on the journey of AIC-GIM?
Firstly, we are proud that we are the first Goan Institution (academic or otherwise)which was selected by Government of India, NITI Aayog to house an Atal Incubation Centre (AIC). This is an absolute honour for us. We are one of the few AICs who have surpassed the targets given by Atal Innovation Mission (AIM). Of course, this was also possible to achieve as we are housed at GIM. The Board and Director, GIM have lent us phenomenal support.
More than 800+ GIM students every year are perfect candidates to be prospective entrepreneurs and startups. GIM has an inherent support system to provide the requisite assistance. The GIM Board comprises of experienced business persons and professionals. GIM Faculty is top notch and has wealth of knowledge in requisite business aspects. GIM alumni are top industry professionals employed worldwide. Some alumni are successful founders of startups in and out of Goa. This culmination of people and experience lends unparallel advantage to have an AIC at GIM. Since its inception in late 2018, AIC-GIM has assisted Goan entrepreneurs, mentored ventures and facilitated startup growth in Goa. About 30+ incubated startups have directly benefited and 50+ startups have participated in various boot camps, events, workshops, programs conducted by AIC-GIM.
What is the aim of the 'Goa invest-a-thon program to be conducted by the centre?
Goa Invest-a-Thon has a dual purpose of enabling investments in Goan startups and promoting startup investment as an attractive asset class to HNIs, industrialists, business persons, well-to-do professionals in Goa. Part of this 'Goa Investathon' is a 12-week program on sensitising and educating these prospective investors, who will know about this new emerging 'Investment Class' which is 'Investment in Startup' and can understand how to make this investment successfully. We are even targeting specific class of startup investors to come and invest in Goan Startups. The first startup pitches of Invest-a-Thon held on 26th February was a great start, too. 3 Goan startups have received investor interest.
For startup growth in Goa, AIC-GIM has launched four new startup programs – iMagic, (S4S) 3, 'We-Nurture' and RIVER, What are the programs about and which segments will they cater to?
We are grateful to Chief Minister Dr Pramod Sawant for inaugurating our new incubator and unveiling our startup programs for FY 2021-22. Our objective is to cover 100+ innovators and wannapreneurs, entrepreneurs and startups with these four programs. Each program is respectively designed keeping in mind a specific entrepreneur and startup profile.
iMAGIC is a first-of-a- kind entrepreneurial talent hunt in Goa. Individuals will be selected from this 'entrepreneurial talent hunt'. They will be respectively assigned to a startup venture as per their matching personal credentials. The winners of this Talent Hunt will be given a post of Co-founder, remuneration and equity stake in the startup venture upon completing tenure of 12 months. 'We-nurture' is a quarterly program for nurturing women micro-entrepreneurs with the help of corporate partners. Every quarter, we will have a startup cohort of 10 women micro-entrepreneur who will receive our incubation services. (S4S)3 is an accelerator program for growth startups to become sustainable and scalable. This accelerator program will admit social impact startups. 21 such startups are expected to be part of this (S4S)3. 'RIVER', is a one-year program for Entrepreneurs-in-Residence (EiR). 12 EiRs will work on an idea, create startups and make them scalable ventures.
According to you what kind of startup growth will happen in Goa in next few years?
I will answer this question from two aspects. The first is startups from which industry/sector will be in Goa and second is what kind of entrepreneur profile will do a startup in Goa. The innovator, entrepreneur is important to focus on, as well.
So from the sector point of view, presently startups in Goa are across diverse sectors. From urban to rural, from agriculture to industry, from ocean to forest, from locals to tourists, from hotels to restaurants, Goa has all the market segments which need new products, services and solutions. Hence, many startups will come from these sectors. With 'Vocal for Local' and 'Swayampurna Goa', I anticipate some startups to spring up in the space of making Goa self-reliant. These startups can then expand pan India and worldwide. There is great breadth of entrepreneurial talent here in Goa. Entrepreneurs from all over, have started their ventures in Goa. Due to the pandemic, many Goans who have worked outside have either come back due to job loss or to be with family and are working from home. I would believe these experienced working professionals can be possible startup founders.
At the same time, Goa's attractiveness as a 'workation', should attract Indian entrepreneurs and global startups to move base here. If this happens, it can provide local employment and contribute positively to the economy of Goa. During the pandemic, the movement of people to Goa has given a moment for Goa to capitalise and build an alternate economy development model. Startups can fuel the next growth engine for Goa.
Post pandemic, Goa can see the mushrooming of the industry of creative class or like I like to call the Class of DREAMERS (Developers, Researchers, Engineers, Academicians, Makers, Entertainers, Recyclers, Startups). From a dream tourist destination, Goa can become a destination for DREAMERS. Apart from encouraging entrepreneurship in Goa, it is important to attract leading startup investors in the State.
How do you intend to develop a local investor network in Goa?
We are in discussion with leading syndicate investment funds, venture capital firms, startup investors across India, which apart from investments in Goa, also includes to operate out of Goa. We will soon announce our partnerships with them. One of the leading angel marquee Indian Investor has shown interest in funding one of our RIVER Startup. We are evangelising a 'Goa Angel Investor Network (GAIN)'. This network will be a catalyst of startup growth in Goa. With 'GAIN', Goan startups will benefit and investors will receive multiple gains on their investment. Our target for the first year was to create a syndicate 'GAIN' Fund of 20 entities with total corpus of Rs 5 Crores. With this fund we were targeting investment in 10+ startups. We had hopes to start this in Q2 of FY 2021-22. Maybe we will start sooner in Q1 as we already have received genuine interest from investors to contribute in the GAIN fund.
What are your future plans as CEO of AIC-GIM?
Apart from successfully conducting our programs, our immediate plan is to organise a 2-Day 'Goa Innovation & Entrepreneurship Summit' in April/May 2021. This Summit will be the start of showcasing and promoting Goa as an entrepreneurship and innovation hub. During Q1 & Q3 FY 2021-22, we have plans to launch two more AIC-GIM satellite centres in Goa. We want to integrate India's startup ecosystem with Goa and vice versa so to that end we plan to have one AIC-GIM satellite centre outside Goa. AIC-GIM mission is to be an enabler for startups and startup ecosystem stakeholders including government, industry, students, investors, service providers. We conceptualised a startup festival last year and were preparing to do in April 2020. Due to the pandemic, we had to cancel it. So, we will look to do the first Goa Startup Festival this year in December 2021. I believe that will also be the time Goa will be rightfully recognised as an emerging top startup hub.