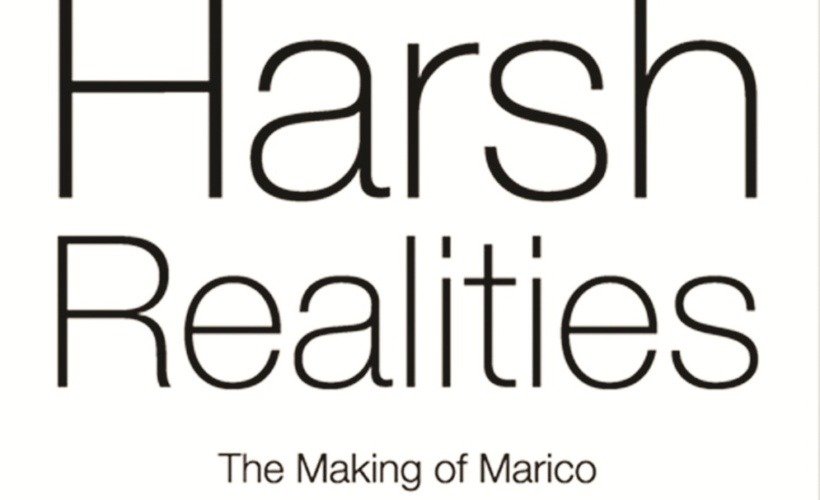 AUTHOR: HARSH MARIWALA & PROF. RAM CHARAN
Harsh Realities by Harsh Mariwala and Ram Charan is business book based on the making of the world renowned company, Marico. We all know the names Saffola and Parachute, but do we really know the company behind the brands?
Co-authored by leading management guru Ram Charan, Harsh Realities is a business book by an innovative and clear-headed leader who built a highly professional, competitive business from the ground up.
Starting from a small village in Kutch, Gujarat to bulding a consumer brand, Ram Charan reflects upon Harsh Mariwala's steps to building a company as well as shares with us his business insights.
Today, the homegrown Marico is a leading international FMCG giant which recorded an annual turnover of over `8000 crore last year. Their products, like Parachute, Nihar Naturals, Saffola, Set Wet, Livon and Mediker are market leaders in their categories.
This is the story of grit, gumption and growth, and of the core values of trust, transparency and innovation which have brought the company to its current stature.
The story of Harsh Mariwala is a fascinating tale of a man born in a traditional joint family, finding place and meaning in the family journey, using his instincts and natural intelligence to grasp opportunity, in passionate pursuit to understand the customer, and navigating his way to create a unique and ethical FMCG company, Marico.
Harsh Realities is an exceptional read. It gives us a glimpse into the professional life of Harsh Mariwala and the inner intricacies of Marico Limited. As much as this story is about Harsh's struggles through the toughest of situations and learning from them, Marico is as equal of a hero of this book. You see the birth of a young and beautiful dream and its growth into a mature Indian multinational company that it is now.
It is an illustration of the challenges one had to face in pre-globalised India while breaking free from the traditional structure of a typical Indian family-run business to make products part of the popular parlance in the country.
Prof. Ram Charan has authored and co-authored more than 30 books that have sold over 4 million copies in more than a dozen languages. Charan was among Business Week's top ten resources for in-house executive development programs. Four of his books were Wall Street Journal bestsellers, including Execution, which made it to the New York Times bestseller list.