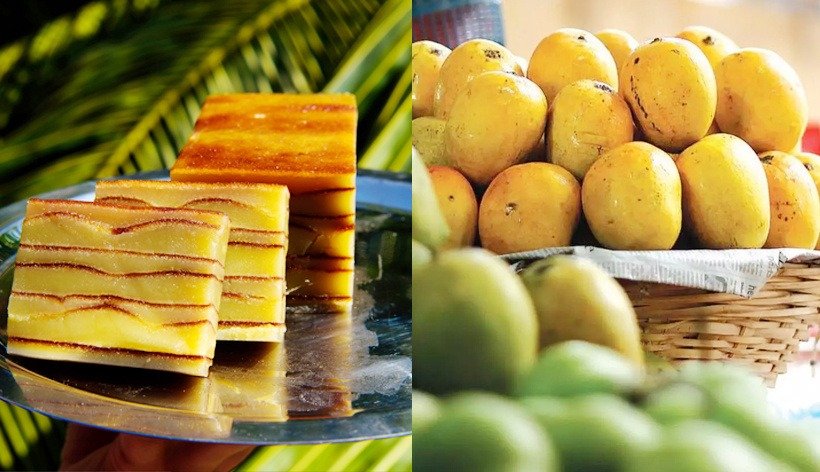 Geographical Indications Registry, Chennai, grants Goa's Bebinca and Mankurad mango the Geographical Indication tag alongside the Agassaim brinjal and seven-ridged okra
The Goan Bebinca and Mankurad mango has finally been bestowed the Geographical Indication (GI) tag by the Geographical Indications Registry located in Chennai.  The Mankurad was on the GI registration list for a period of 90 days which finally came to an end on August 1, 2023, after it was approved with no objection whatsoever. Achieving this status authenticates the Goan dessert and the King of Fruits.
"We have already lost the authentic flavour in Goan bread due to commercialisation. Over time, there have been non-Goans baking bebinca without following the original recipe and monetising it by selling it in Goa. The GI was therefore necessary to retain the authenticity of the Goan bebinca," stated Agapito Menezes, Head of the All Goa Bakers Association.
The Goan delicacy is widely exported, and now, with the GI tag, the All Goa Bakers and Confectioners Association can demand greater rates for this distinctive Goan product. Subsequently, the Mankurad is one of the best mangoes available and the tag will prove beneficial to the All Goa Mango Growers Association.
R Desai, former Senior Scientist of the Goa-based ICAR – Central Coastal Agricultural Research Institute (ICAR-CCARI), had ensured that all critical facts pertaining to the proposal were adequately documented before presenting it to the GI committee for evaluation.
"I am elated that Desai's efforts have borne fruit. This is a matter of great pride for ICAR-CCARI. Farmers will be able to quote a higher price for their produce and we presume that the area under its cultivation will also increase," said Dr. Parveen Kumar, Director, ICAR-CCARI.
Farmers in the neighbouring state of Karnataka have been growing Mankurads through grafts from Goa. The Goan Mankuard's GI status will now protect the rights of local farmers to sell this variation of the mango.
Apart from these delicacies, the Agassaim brinjal and seven-ridge okra earned the GI status. This designation is also expected to be granted to the Goa cashew by October, this year. Furthermore, efforts are also being made to get the Goan sausage, Musarat mango, Kunbi saree, and handicrafts like coconut carving and shell goods recognized.