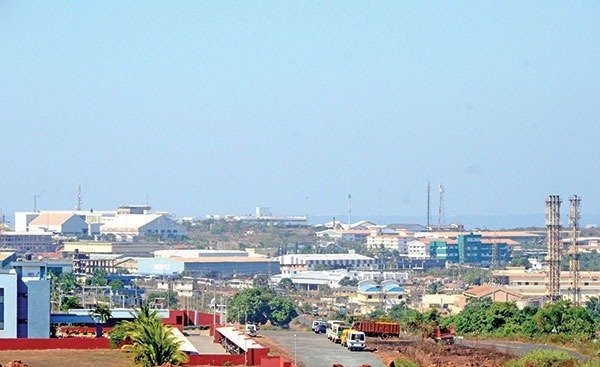 Chief Minister Pramod Sawant has called for a three- day partial lockdown in Goa but has permitted industrial activity to continue.
Goa's industry bodies stated that the Government needs to put strict measures in place to ensure social distancing and adherence to Covid protocols in public places.
Goa State Industries Association President, Damodar Kochkar while welcoming the decision of the Chief Minister to keep industries running, assured that utmost care will be taken by them to follow all the SOP's which have been laid down for industries.
Manoj Caculo, President of Goa Chamber of Commerce and Industry stated that even though the restrictions would impact the retail sector, the state government has taken the right decision. "This lockdown will not totally disrupt the industry functioning, although there will be challenges and difficulties."
Much as industry heads have accepted the state government's decision to impose restrictions, they have gone on to state that a lockdown is not a solution to manage the pandemic.
Industry leaders state that widespread testing, aggressive vaccination drives and stringent enforcement of Covid protocols is the way to go when it comes to dealing with the pandemic.
Several industrial units have reduced their floor strength to 50% and have requested non-essential staff to work from home or on a rotation basis.
Some units have gone a step further and have started deducting a day's wage or half a day's pay of any employee found without a mask or not maintaining social distance.
Atul Jadhav, Chairman of CII-Goa stated that a four to five day wait for the RT-PCR test results was just not acceptable, if the state wants to bring down the number of Covid cases.