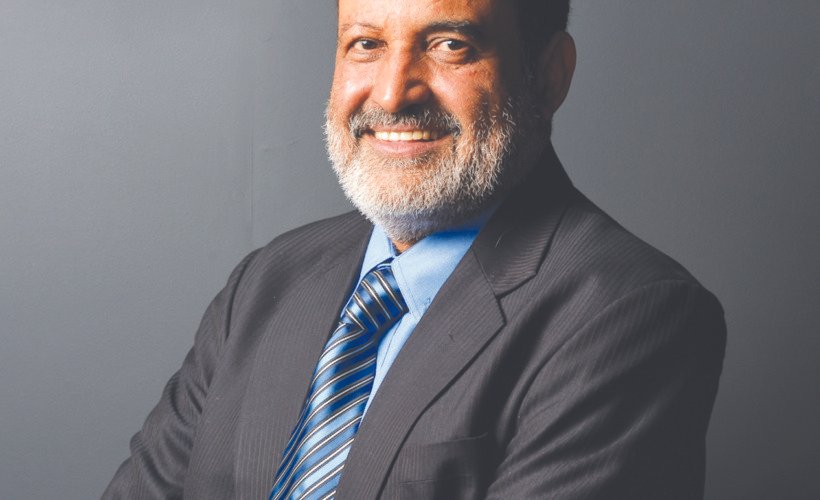 Goa Chamber of Commerce and Industry hosted its Leaders@GCCI event recently. The event featured Mohandas Pai as the keynote speaker, in conversation with Shrinivas Dempo, President, GCCI. Pai gave a passionate keynote address on 'India – A Startup Nation' that talked of transforming the country. At the end of the event there was a question-answer session. Below are some of the questions which have been posed by the audience to Pai.
Goa is a small state and there is a limit to how much we can get into manufacturing industrialisation. What would be your recipe to create 50,000 meaningful jobs in Goa over the next 5 years?
Goa must be a service economy. It cannot be a manufacturing economy, as no one today wants to work in a factory. The State needs to be a hi-tech economy and to pursue this goal it should have good infrastructure, high quality education services, good schools, and be able to get service companies to locate here and provide jobs. The biggest jobs today are in the field of technology. Goa could also harness the advantage of scores of creative people moving to the state and be a hub for creative startups in the fields of design, fashion, cinema, advertising, branding etc.
For big IT companies to locate here, Goa must create an incubator like T-Hub (Hyderabad). The planners for the State must get young people enthused and provide them grants to establish their startups here. The education sector must also quadruple its engineering output and give more funding for research and development in order to produce more PhD students and invest in them to ensure that the best minds come here and work. You have to create a vision, you have to talk to policy makers, attract companies and you also have to invest in this place.
For instance, Ullas Kamath of Jyothy Labs and his team at FICCI have created a 1 trillion dollar vision for Karnataka. A lot has been discussed and debated by this committee on how to improve infrastructure, improve the education system, and so on for the betterment of Karnataka. Similarly, the state has to work and create a vision for Goa which has to be based on creating high quality jobs so that Goan children stay here and work in the state. The most important thing is that our children should stay back and realise that their future is in Goa.
It would be beneficial for the State if highly educated people would come here. Remember that for a young highly educated person in India, Goa is not a choice. They would prefer going to Bangalore and places like Silicon Valley (USA). We should make Goa more attractive for such youngsters.
A lot of our startups in India do not get funding from Indian business houses which has created a lot of dependency on the US and China based funds that have come into India. How do we solve such a problem?
We have solved this problem by telling the Indian capitalist class that they can make more money here because the two things that live in the market are greed and fear. We have to assure them that there is money coming their way here and do away with their fear of losing out. We also have to get institutional money in this country. Now, in the next few months, hopefully, there will be more funds flowing in, with that we will see more unicorns in the ecosystem. We have the human capital, we have the market, we have the technology but all we need is the capital and this can be done through government grants.
As a founder of an upcoming startup, there has always been a discussion between profitability and valuation. What is your take on the same?
In the market, valuation goes ahead of value creation, the market falls and value creation catches up. It is a cycle and the market will rise again. As the market grows, the funding will come in.
As a startup, you have to build a sustainable business. You do not have to put in a lot of money but you have to mainly invest for your future so that at any given point of time, you have ready cash for the next two years of expenses.
As an entrepreneur, I believe that mentorship is a huge challenge here as there is not much access to mentorship programs in Goa. What do you have to say about this?
The support ecosystem is very important. However, I see that Goa is lagging behind in this aspect. The people who work in this industry have to come together and conduct programs so as to advise upcoming entrepreneurs on the best practices in the business. There are different fields like that of artificial intelligence, machine learning, 3D printing, etc. Someone needs to take the initiative for people from these respective fields to come together and hold a conference every two months in order to make things easier for budding entrepreneurs. While you work on your business, spend 10 percent of your time learning the ropes of the business ecosystem from established business people in the industry. Goa Chamber of Commerce and Industry should set up a startup council at the chamber that can play a role in mentoring and assisting upcoming startups.
Let us say there is a company that is grown and stabilised and is now looking to scale up in a tier- 2 or a tier-3 city. What are your key takeaways, understanding that there is a limitation of an ecosystem but there is also a product or service that has the ability to go global? What are the things that a small company can do to actually look at the scaling up?
In order to scale up, a smaller company has to first decide where its market lies. Once that has been decided, the company must go to that market and set up a sales force after acquiring some execution capacity. The first thing the founder needs to do is create connections for their company. Once you have stabilised your company in that market
you can set up an office there and get the required manpower to run it. That is how you scale up. The same goes for local businesses in India as face to face interaction is important. Moreover, there are many programs that aid small companies in scaling up. Startups with similar goals can opt for such programs.
Mohandas Pai is a Padma Shri Awardee and former CFO and Board Member at Infosys. He is also the co-founder of Akshaya Patra, the world's largest mid-day meal program. He actively collaborates with the government and regulators on policy proposals and standards. He has served on the Board of Securities and Exchange Board of India (SEBI), and was a Board Member of the National Stock Exchange in India. He has established himself as one of India's most prolific technology investors and has assisted in starting over 14 different funds in venture, growth, and public markets. Along with Manipal Group Chairman, Ranjan Pai, he also leads a private equity fund, Aarin Capital, that invests in life sciences, technology and education companies. A selection of the companies that he has backed include Byju's, Counsyl, ZoomCar, Praxify, YourStory, and Licious