The 12th anniversary issue of Business Goa was released at the hands of Goa Governor P S Sreedharan Pillai at Raj Bhavan on July 30, 2021. Publisher-editor of Business Goa, Harshvardhan Bhatkuly handed over a copy of the magazine to the Governor.
The anniversary special issue has focussed on strategy to bounce back in the backdrop of the pandemic, which has been a bane for industry, trade and entrepreneurs.
Opinions on the business bounce back strategy from various industry captains in the State was the cover story feature of this collector's item. Some of the commentators include senior industrialist Shrinivas Dempo; President of Goa Chamber of Commerce & Industry, Ralph de Sousa; Vice Chairperson of CII Goa Council, Swati Salgaocar, tech entrepreneur Vijay Thomas, legislator Rohan Khaunte, among others. The anniversary issue had columns from CA Rohan Bhandare, Dr Vivek Mendonsa, Shailesh Amonkar, Sunil Dias, Nandini Vaidyanathan and other regular writers, most of which shed light on getting back on track in the aftermath of Covid.
---
Ronak Kamat's fim 'Bare' wins Best Film Award at CICFF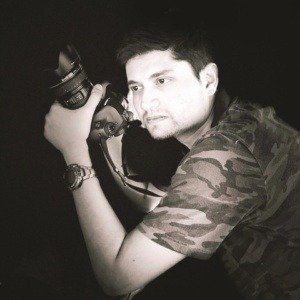 Bare, written and directed by Ronak Kamat, has won the Best Film Award under the 'Film on Women' Category, at the 52nd Season of the Calcutta International Cult Film Festival (CICFF).
After an official selection at Toronto Lift Off Film Festival that is ongoing right now, this is the second achievement for Kamat and his team. Bare is a thriller short film that features Suvidha Torgal, Keatan Jadhav, Siddhi Upadhye, Vardhan Kamat and Urvi Ranade in major roles. Over the 30 minutes of its run time, the film meanders in a manner that produces genre moments adhering to that of a thriller, along with touching upon barriers faced by women in today's society. In Kamat's words, "Bare is not only a thriller, it is a film about the limitless strength of women."
---
Senior Journalist Gurudas Sawal bags Mavalmaratha Award
Goa's senior journalist Gurudas Sawal was awarded this year's 'Mavalmaratha Award' by the Mumbai Marathi Journalist Association and senior journalist Sadanand Khopkar's Weekly Mavalmaratha. Sadanand Khopkar requested the Goa Union of Journalist Association (GUJ) to present the award to Sawal. GUJ President Rajtilak Naik and former president Kishor Naik Gaonkar presented the award to the senior Goan journalist at his residence. Sawal has bagged this award in recognition of his work and long service in the field of journalism in Goa.
Senior journalists from different states are selected for this award on behalf of the weekly Mavalmaratha each year on its anniversary. This year the honour was bestowed on Goa. Sadanand Khopkar, editor of Weekly Mavalmaratha has congratulated Sawal for this award.
---
Art historian and academic Apurva Kulkarni curates 'Mandalas for Mollem'
Independent academic, artist, and art historian Apruva Kulkarni curates 'Mandalas for Mollem', an interdisciplinary online exhibition by Altamirra, a Goa based art education initiative, which is all set to open on August 21. Kulkarni, also teaches visual art at the Goa College of Architecture, Altinho. With the Mollem issue heating up, artists from across the State are coming together to protest, express their anguish and educate the masses on the need to safeguard this treasure of Goa. Kulkarni states that he chose the theme of 'mandala' because it is such a powerful symbol. The exhibition comprises various mediums be it digital art, illustrations, stop motion animation, short film, sculptures, etc. By hosting this exhibition online, it opens up viewership to more people, given that covid norms restrict the number of visitors to physical galleries says Kulkarni. And while the hope is that justice will prevail and Mollem be saved, Kulkarni states: "Even if the powers to be find a loophole and manage to find a way to go ahead with these projects, we should not go down without a fight."