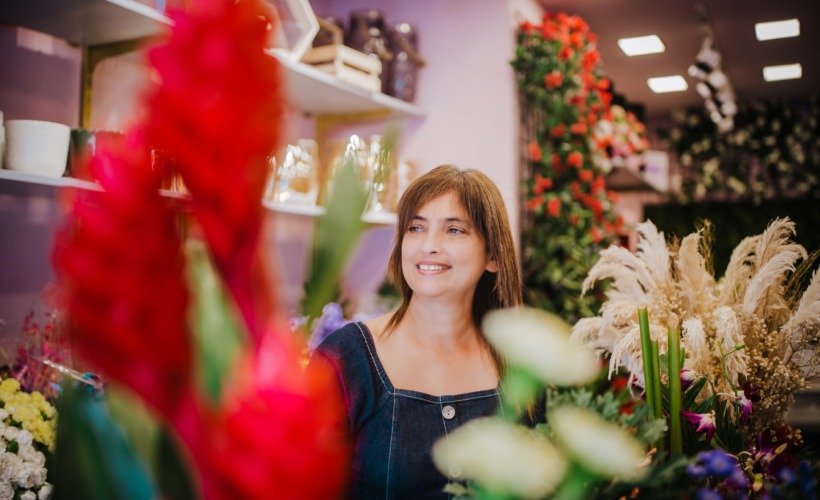 Sandra Sousa Menon's new venture, Potpourri, promises to spread happiness with its unique offerings of flowers and gifts for weddings and special moments
Sandra Sousa Menon, a wedding planner, started off more than two decades back by helping plan all the functions amongst her circle of friends. Deciding to put her creative energy to good use, she established Golden Aisle in 2005.
Sandra has over 20 years of experience, designing a wide range of events for her discerning clientele, in India and abroad. She is one of the most respected and sought after wedding designers in Goa. Her clients rely on her to make their events memorable, unique, and personal.
With experience to match her imagination, Sandra is the creative force behind Golden Aisle.
Having planned a number of weddings over the years, Sandra noticed that there were very few places where one could choose really good flowers from, be it artificial or fresh flowers along with a host of other necessities required for wedding décor. Thus her little store, Potpourri, was set up with the idea of making quality flowers, fresh and artificial – available for themselves as well as the local market, the retailers, other wedding planners and everyone else looking for unique flowers to up the ante at their celebrations.
Sandra stocks imported flowers that are made out of silk and varied kinds of fabrics. These flowers are washable, reusable and can be used long after one's celebrations are over and done with.
There are also fresh flowers available which are purchased from the local farmers as well as those procured from Bangalore and Chennai. Her beautiful collection of Orchids comes from Bangalore, which are available in an assortment of colours. She stocks tulips, something that is never seen in Goa, which is imported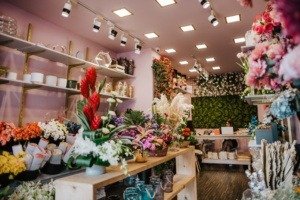 from abroad, along with hydrangeas, brassica and different kinds of flowers that are not otherwise available in Goa. Consignments of Calla lilies are expected to add to the assortment of flowers available in the store.
Sandra says that today's brides want something rare to add to their décor and she wanted to give Goa a feel of having something different, for a change.
Also available at the store are different kinds of paper that is used for gifting, along with plenty of gifting solutions. Sandra says that chocolates and wines are added to hampers and complimented with artificial flowers which make for an excellent keepsake, given that they can last for a very long time. Pampas grass, another rare kind of plant décor is also stocked here.
If one wants to decorate their home with flowers and are not able to do so due to time constraints, Sandra offers a unique solution of going over to the clients home  and setting up the flower arrangements, to compliment the clients home and even customizing décor to meet one's expectations. Potpourri also has a ho me delivery service and is also into curating gift hampers which includes chocolates and flowers, cakes and flowers, depending on the client's needs and budget.
Sandra is relying on word of mouth to market the business and says that when someone recommends her to their friends, it is the best compliment that she can get.
Having just opened shop, Sandra says that she would like to feel the market, while getting to know what people want and cater to their needs. She wants everyone who comes to her store to leave  with a smile on their face whether they have a small budget or an unlimited one. "I am here to make everyone who walks in here smile and leave contented. This is a happy shop", she concludes with a broad smile