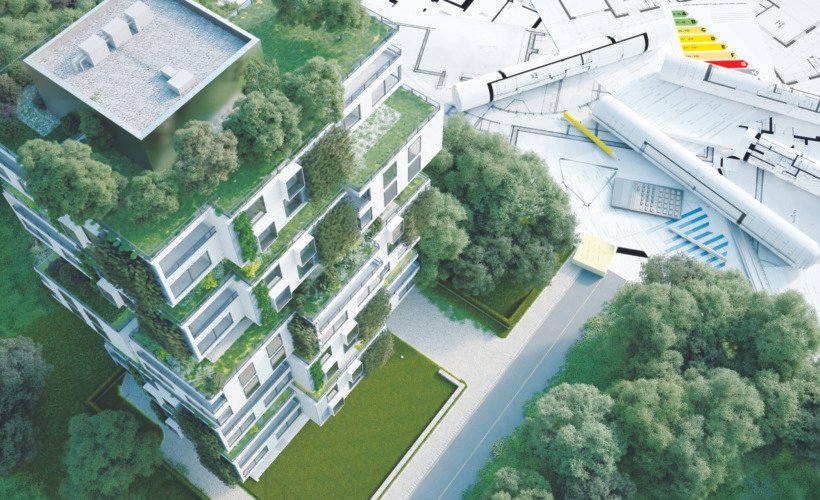 The bank surety imposed on builders to ensure proper functioning of STPs has raised concerns amongst the State's builder body
In September, a bank guarantee of `5 lakhs to `40 lakhs has been issued on developers who build housing complexes that have more than 25 units, this is done for the purpose of efficient  unctioning of Sewage Treatment Plants (STPs). This decree was put forward on receiving numerous public complaints that brought to light the problem that STPs are discovered to be defective after builders have completed their complex projects and have been delivered to resident quarters. Mahesh Patil, Chairman of the Goa State Pollution Control Board, informed that taking complaints into account, the State Body has taken the decision to impose bank guarantees on builders in order to ensure that they do not neglect their responsibilities. Moreover, based on project investments ranging from `5 crore to `500 crore, builders will be required to pay the bank guarantees for a period of 10 years when applying for the licence to develop their real estate plans, as at that step in the process, the board members of GSPCB will visit the complexes in order to investigate the working status of STPs, informed Patil. He added that in light of an out-of-order STP  will result in a penalty wherein the builder concerned will be needed to forfeit the bank guarantee and the amount will be utilised for the STP repair works. Meanwhile if the STP is functioning on compliance with the rules, the bank guarantee will be returned. The new slabs for the bank guarantees are fixed with minimum and maximum amounts to be levied for Red and Orange category industries. The Orange category amount will be 50% of the Red category amount. In the case of healthcare establishments the bank guarantee levied may be `2 lakh for a unit of 50-100 beds and  10 lakh for a unit of 100 beds and more. Patil further stated that bank guarantees may not be required for Green Category Industries as they are mostly non-polluting in nature. However the maximum bank guarantee amount shall not exceed the minimum amount under the Orange category. These guarantees will be taken on a case-to-case basis, as decided by the Board's member secretary and senior environmental engineer, and the taluka assistant environmental engineer concerned.
Builders expresses concerns over new norm
Meanwhile, CREDAI-Goa pointed out that the large bank guarantee ranging between `5 lakhs to `40 lakhs, places a heavy burden on builders. CREDAI-Goa stated that this would lead to an increase in the cost of housing to home buyers in the State. Rajesh Sheth, CREDAI-Goa, President pointed out that utility services like STPs are provided by real estate developers due to the failure on part of the government in setting up sewage lines that connect housing societies to the sewerage network. "Leave alone the semi-urban and rural areas of the state, there is no sewerage network even in satellite towns like Porvorim, Caranzalem, Taleigao and Dona Paula which have many housing colonies. The Porvorim sewerage network has been in the making for about eight years; in Caranzalem and Taleigao the network is not ready even after six years. It is unfair to make builders pay for the non-functioning STPs because housing society members are not willing to contribute towards maintenance," Sheth said. CREDAI-Goa further said that holding developers accountable for neglected STPs on completion of the housing project, is wrong and that locking up funds in bank guarantees will be an additional burden, which builders will not be willing to bear, resulting in higher pricing of homes. Nilesh Salkar, Chairman, the Real Estate and Housing Development Committee of Goa Chamber of Commerce and Industry (GCCI), said that there are too many additional costs that are being imposed on builders. "The State government should rethink on various charges and costs levied on the industry if it wants to accomplish the goal of affordable housing. Builders are paying infrastructure tax but they are also asked to pay for the STP,"  Salkar said. Previously, the condition of a bank guarantee was for Red category industries only, such as mining; and real estate developers did not have to provide any such guarantee to ensure the proper working of STPs. With this new approach, the GPSCB aims to enhance environmental accountability in the construction sector while ensuring that STPs in housing complexes across Goa operate efficiently, reducing environmental impacts and addressing long-standing public grievances.