Eminent scientist, Dr. Raghunath Mashelkar has been appointed as part of the Governing Council of Tata Memorial Centre, Mumbai. Born in Mashel, Goa, Dr. Mashelkar is known for his contributions to India's National Chemical Laboratory; and Council of Scientific & Industrial Research, multiple 'Mashelkar Committees', and a successful campaign against foreign patents on Indian traditional knowledge. Throughout his career, Dr. Mashelkar has written 25 books, 284 research papers, and has been awarded honorary doctorates by 44 universities from India and abroad. He has also actively served the Government of India and has been a member of the Scientific Advisory Council to the Prime Minister. His contributions to the nation and to science at large have been honoured by a plethora of awards, the most significant being the Padma Vibhushan, the Padma Bhushan, the Padma Shri, the Business Week Star of Asia Award, and the Shanti Swaroop Bhatnagar Prize for Science and Technology.
---
Marcy Gomes awarded Best Innovative Design in Textiles from Whistling Woods
Marcy Gomes, freshly graduated from Whistling Woods International, Mumbai has won the 'Best Innovative Design in Textiles', at the college graduation show, with her project called 'moolacho mog'. Translated into 'Love for roots' in Konkani, Goa's Kunbi fabric, mother of pearls and wooden bamboo canes were used in her project. The collection is about new, fun and sustainable, ready-to-wear elements and Marcy wanted to use elements from her state that inspired her. Marcy always wanted to work with the handwoven Kunbi fabric to contribute to its revival mission as well as honour the late Wendell Rodricks. Marcy has also started her own label called 'House of Marxy' where she will be developing and exploring sustainable fashion. Marcy wants people to relate to her creations, understand them and understand why she had created them.
---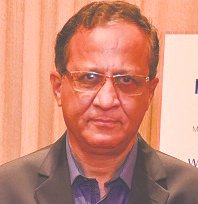 CA Santosh Kenkre appointed Chairman of Indo-American Chamber of Commerce, Goa
Santosh Kenkre has been appointed Chairman of the Indo-American Chamber of Commerce (IACC), Goa. Kenkre is a Chartered Accountant by profession and took over as Chairman on October 2nd. IACC promotes Indo-American business, trade and economic relations through collaborations, joint ventures, marketing tie-ups and strategic alliances. The key objective of the organisation is to facilitate exports of manufactured and agricultural products from India. Kenkre said that IACC aims to create exporters in the State and provide the US markets some of Goa's finest industrial products.
---
Bina Nayak releases debut novel, Starfish Pickle
Bina Nayak released her debut novel, Starfish Pickle. An avid reader, she had previously illustrated books, designed book covers, and is a graphic designer. Bina is a graduate from JJ School of Arts, a graphic designer and illustrator who sought writing inspiration from Arundhati Roy's The God of Small Things.
Starfish Pickle is about Tara, a commercial diver, a 'glorified sweeper' working for Martins' Dredging Pvt Ltd. Bina's protagonist is headstrong, impulsive and intriguing. The book follows her life as she struggles to deal with a job that does not reward her enough, the attention of two suitors, an overbearing grandmother, and the secrets of her past. Her story is aided by Bina's beautiful illustrations. Starfish Pickle is set to be turned into a movie.
---
Prof. Dr. Vrinda Borker awarded State Teacher's Award
Prinicpal of Dhempe College of Science and Arts, Prof. Dr. Vrinda Borker has been awarded the State Teacher's Award for excellence in higher education. She pursued her higher secondary and graduation in Chemistry from Dhempe College of Arts, Science, and M.Sc. in Physical Chemistry from CPIR (Centre for Post-Graduation and Research, Panaji) University of Bombay. While teaching at Dhempe College of Arts and Science, she did her research at CPIR under Prof. V. N. Kamat Dalal as her guide and Prof. K. S .Rane as a co-guide; Dr Vrinda was awarded the Ph. D. degree in 1991. Dr Vrinda has actively contributed to Dhempe College in various capacities as a member of various committees, organised events, industry visits, guest lectures, workshops and seminars, collaborated with institutes of international repute, as well as designed and conducted value addition courses.