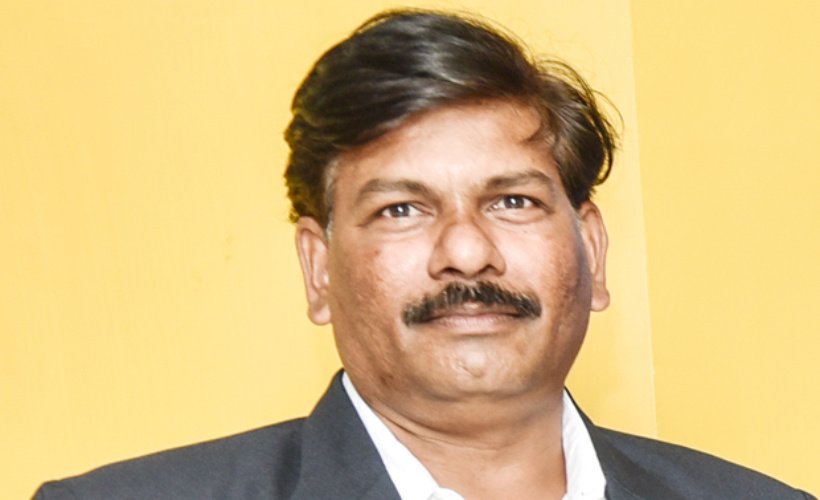 Dr. Pradeep Salgaonkar discusses the concept of Customer Loyalty Programs and their benefits
Going digital and online payments was one of the initiatives that were given importance by the present government;
and it has got a real fillip with the onset of pandemic and the number of lockdowns that we are experiencing. A host of online payment platforms have made it very easy for customers to make online payments as small as one rupee. This has increased online business manifold and also has waged a competitive war among online retailers, so also the payment players, with many going ahead and implementing attractive Customer Loyalty Programs (CLP).
Google Pay, for instance, offers scratch cards to customers after a certain amount and number of transactions. The
rewards being discount coupons or cash back of small amounts ranging from `3 to `8/- which are instantly credited to your linked bank account. Swiggy offers cash discounts of various amounts, especially for trying newer outlets. Retail chains award points which could be accumulated and redeemed later. Airlines run frequent flier programs to regular customers. Telecom companies offer attractive packages to get more volume. Customer loyalty programs today are dime-a-dozen.
A Customer Loyalty Program (CLP) is a customer retention strategy that offers an incentive and motivates customers to continue buying from your brand instead of competitors, thus making them loyal customers by forming a habit in them.
A company's most loyal customers are also its most profitable, and thus running effective CLPs makes much sense. Such customers are more likely than others to buy from a business whose CLP they belong to, they visit the outlet or website more frequently, and are more likely to download the company's app, follow, share, refer, and may also engage with the business on social media, and most importantly, strongly recommend it to friends and family members. The ultimate benefit of CLP is more sales transactions and thus more revenue generation to the organization.
One important downside of loyalty programs is that sometimes CLPs boomerang, especially if customer care is badly handled. When customers, who are CLP members, encounter service failures like delayed deliveries, shipping issues, problems with returns, stock-outs, rude behaviours etc., they get more upset and angry than customers who are not
members of the program.
This is because they buy the brand more frequently and in larger quantities than non-members do, and thus they
experience these problems more often. Repeated episodes of failed service leaves these customers highly dissatisfied and may cause them to get hostile, and this may compound the company's problem to the point where CLPs cause significant damage.
Well, there are two schools of thought about Customer Loyalty Programs. One believes and continues implementing
creative CLPs, because they work. While the other school believes that CLPs really don't work and sometimes boomerang, especially in present pandemic times.
That's a point of debate and it may be true in selective cases and will largely depend on the CLP design and implementation; and focus on customer care delivery. However, the reality remains that many organizations run CLPs to retain customers and improve their bottom line and they find them very effective.
Some of the most common and popular types of Customer Loyalty Programs run by companies are:
(a) Loyalty Points Program: Where loyalty points are awarded depending on the amount spent and frequency of shopping. These points are accumulated and can be redeemed later, or the customers become eligible for a gift or a coupon.
(b) Cash Back Program: Customers receive instant cash back on the transactions done by them. Sometimes the cash back is after certain number of transactions or amount spent.
(c) Punch Card Program: Physical cards are given to customers to avail instant discounts.
(d) Tiered Loyalty Program: Customer moves up to higher tiers depending on spending and is eligible for better benefits as he moves up the tiers.
(e) Paid Loyalty Programs: Customers are made members by charging an initial amount and benefits are given
accordingly. The membership could also be at different levels offering varying benefits.
(f) Referral Loyalty Programs: Referring a friend or another customer would fetch benefits under this program.
(g) Hybrid programs: A combination of more than one types.
Value based program is most cost effective and beneficial program and one that is based on relationship management with each individual loyal customer, and can easily be implemented especially by small businesses without hassle.
Irrespective of which program one choses, it makes better business sense to run a cost effective and easy to implement CLP and retain happy customers, rather than do nothing and leave customers to wade off to the competition.
The writer is Founder Director, Saldots Academy; corporate trainer and facilitator; past chairman of Goa Management Association.  Email: pradeepsalgaonkar@gmail.com