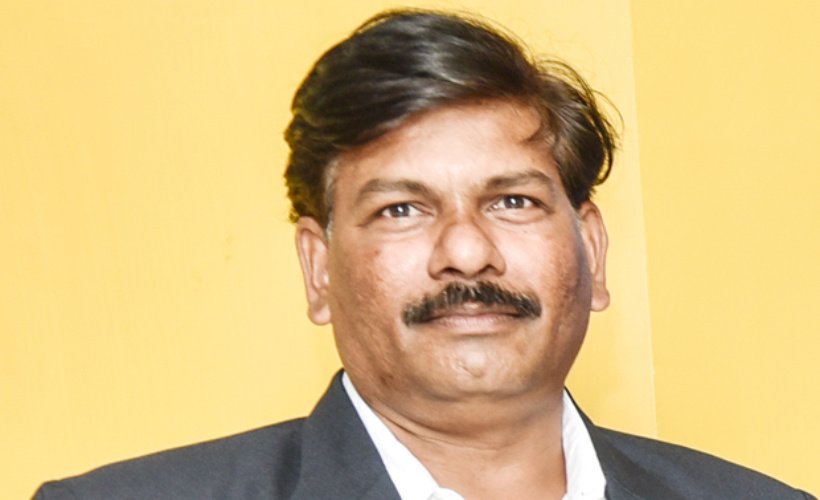 Dr. Pradeep Salgaonkar illustrates the benefits and feasibility of pull marketing
Recently, I witnessed the struggle and experience of a close colleague involved in marketing a service product. This hassled me enough to think about a critical question in marketing – if I was in his place, marketing the same product. 'How would I create a pull for my product?' wherein I don't have to do hard selling, literally pushing my product onto customers, or do anything whereby I feel that a relationship is getting strained, or I am getting stressed owing to no sales. Moreover, the ROTI (Return On Time Invested) is under question. So, the puzzle is how to create a natural pull and demand for the product in order for the efforts to pay off? It is a well-known fact that intensively pushing the products onto the customers by marketers often causes irritation amongst the former and the push strategy, at times, boomerangs. On the flip side, creating a strong pull and demand for a product is not easy, and may require large promotional budgets and a longer time period.
Push and pull are the two most widely used marketing strategies for promotion of products by businesses globally. Some businesses exclusively use push strategy while others use pull strategy. However, a majority of these businesses use a mix of the two to attain set goals.
Push Marketing
A push strategy is one where marketers attempt to 'push' their products onto the customers. The marketers involved in push marketing strategy continually push their products trying to persuade customers to take purchase action. The main objective of push marketing is to create quick awareness and generate immediate sales i.e. to reduce to as minimum as possible the time that elapses between the customer seeing a product and making a purchase decision to buy the product. It relies mainly upon traditional marketing techniques, such as direct marketing, direct mail, telephonic calls, SMS, WhatsApp messages, video messages, social media, print ads, television ads, hoardings, etc. The main goal is to generate quick sales with no concern for long term relationship building. At times, over pushing of products on customers causes irritation and thus, many may develop natural hatred towards these products.
Pull Marketing
Pull marketing strategy, also called a pull promotional strategy, refers to a strategy in which marketers aim to increase the demand for their products and 'pull' the customers to the product. It revolves around getting consumers to want a particular product. The idea is to establish a loyal following and draw consumers to the products, creating a strong demand. Common sales tactics used for pull marketing include mass media promotions, advertising, word-of-mouth (WOM) referrals, and advertised sales promotions. From a business perspective, pull marketing attempts to create strong brands, build brand loyalty and keep customers coming back and spreading positive WOM.
Push v/s Pull
The push strategy is generally used in case of new products and when a product claims to fulfil an unstated need of a customer or when the marketer is only concerned about sales and achieving set sales target by doing anything possible.
Whereas, pull marketing is generally used when the customer knows what s/he wants or what problem needs to be solved but still needs to be pulled towards your product and the solution it offers, as against the solution offered by your competitors.
How to create a Pull
Creating a pull for a product is an arduous task and needs huge budgets, a unique differentiated product with strong marketing communication, a strong desire, and sustained efforts of brand building. Strong brands will create a strong pull, irrespective of the offerings and temptations from competition.
Here are a few cost effective ways of creating pull for a product:
a. Identify and communicate a unique 'job to be done' by your product – customers buy products for resolving a particular problem and fulfilling a specific need. Thus, it is prudent for marketers to identify why the customers will use your product, the problem it would solve, and accordingly promote the product for that purpose.
b. Talk aloud about your product wherever possible – use all possible free platforms and media to talk about your product. There has to be a presence and reminders of the product at all possible places and any opportunities that may come up to be used effectively. These talks need not be directed at any particular customer/s, but in general, the purpose being to remind them of the presence of your product.
c. Continuity and Sustainability in communication with customers – one needs to have a strong desire and make sustained efforts to positively communicate with the customers about the product benefits and value addition that it will give to them. The product advantages should be categorically spelt out and emphasised in order for the customers to take a notice of the same. Reminding them often about their unfulfilled need and what your product offers will help in making the customers think about the product and subtly engage with it.
d. Get and use customer generated content and inputs – encourage customers to generate content and inputs that could be used for the betterment of the product offerings. Simple reviews and feedback about the product features and use may not be sufficient. It makes more sense to encourage customers to give inputs on how their experience with the product could be enriched, how the value addition could happen, and how the customers would actually like to use the product.
e. Relationship building with individual customers – one of the best remedies for all human related problems lies in relationship management; pull marketing is no different. A pull for a product will come from a strong bond with customers and excellent personal relationships. Personal rapport and strong one-to-one relationships with customers, contribute far more to business marketing than incentivising customers. Though time consuming, relationship building is by far one of the best strategies in the hands of marketers for creating a pull of their product.
A push strategy when used singly may work for a short period; however, long term success in marketing using push is not sure. A combination of the two, push and pull may work well, provided a proper balance is struck between the two with appropriate timings for each strategy.
Keeping in mind the long term sustainability and success of any product, it makes a better marketing sense if the pull strategy is used. No doubt, it is time consuming and costly too, but the returns are equally rewarding. Gear up to create a pull for your product, the benefits will definitely be high.
The writer is Founder Director, Saldots Academy, corporate trainer and facilitator. He is former Chairman, Goa Management Association. Email: pradeepsalgaonkar@gmail.com