Thirty-plus years of ingenuity and of creating unforgettable experiences is the legacy of Crosscraft
From humble beginnings to revolutionising the event industry, Crosscraft's indomitable spirit is what has made it one of the leading event management companies, both in India and globally. Being Goa's first event management company, Crosscraft has set the bar high with their radical creative output and stellar quality of work. Pioneers and ground breakers in myriad aspects of event management, Crosscraft is an organisation that ensures the curation of a truly remarkable experience, leaving an indelible memory in the hearts and minds of all their clients. With the tagline of 'We Cross Barriers and Craft Dreams', Crosscraft leaves no stone unturned to deliver unparalleled quality and incomparable service to their clients.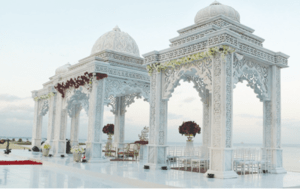 The trailblazer, torch bearer, and helmsman behind this company is Socorro Francis Serrao, fondly known as Serrao in the industry. Serrao is the founder of Crosscraft; humble, passionate and fuelled by a love for his work, he is a stalwart for the events industry in Goa, India and the world at large. In the words of the man himself, "Loving what you do is the only way to achieve great work." This is the motto he lives and works by and it is truly a testament to the quality, heart, and unrivalled uniqueness he pours into his craft. Much like how gold is purified through intense heat and pressure, Serrao too underwent a transformative journey while building both himself and his company.
Where it all began
Born and bred in the quaint, picturesque island of Divar, Serrao completed his schooling in his home village. From a young age, Serrao had a plethora of mentors, all hailing from the village that served as his inspiration. Back then, while others from the island went to the Middle East or joined the merchant navy to build a life for themselves, Serrao chose to walk the path less travelled by. The glitz and glamour were never his motivation. Led by his heart, he set off to do something for his family instead. His initial years as a self-made man saw a slew of jobs, all of which was instrumental in his journey to becoming the businessman he is today. His brief employment under Francis Menezes and mentorship with Prakash Pereira and Rosario Serrao played a significant role in his entrepreneurial journey.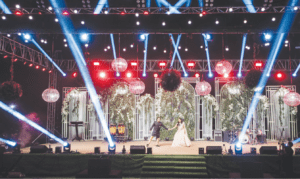 Onward and upward
As with any journey to fulfilling one's destiny, Serrao's path to success wasn't always a smooth one. When the opportune moment to work with the late Peter Silva arose at Resort Dona Sylvia, Serrao, although having no prior experience in the field, delved into the work head first. This was a critical juncture in his life as this was the moment he lost everything he gained in the last two years of his life, in the making of this first event. Devastated and shaken, Serrao did not stop there. The then food and beverage manager of the resort as tough and demanding he was, was determined that Serrao conceptualises new theme events to aid in recovery of his losses. This was where the journey in event management for Serrao took root.
This was the stepping stone toward building a name for himself and his eventual tryst with entrepreneurship. "I made it mine. I made it shine," recalls Serrao. No matter how small the opportunity, resources or tasks, Serrao chose to carpe diem and pour his heart and soul into all he did.
Into the Unknown
Entering into unchartered territory is equally nerve racking as it is enthralling. What fuelled Serrao on was his desire to be self-employed. "I wanted to give my family a better life and future and knew I wouldn't be able to do so by working under someone. We lived a hand-to-mouth existence. I thought that self-employment was the only way to actualise these dreams and here I am today." Serrao's dream was to go from a life of bare minimums to one of abundance. To conquer the unknown, Serrao had to learn the ropes. Learning is a lifelong process and you learn as you go along, a belief that Serrao carries with him, even today. From the four walls of a lift-well space to captaining a company with over a hundred employees and establishing one of the largest spaces of office and production in event management, Serrao is an embodiment of unwavering spirit and resilience and he owes it all, not to a desire of making a name for himself, but rather, his ardent want to give back to his business.
From roots to shoots
In the words of Warren Buffet, "The best investment you can make is in yourself." In lieu of acquiring much for himself, Serrao was resolute in his decision to put everything back into his business. He prioritised business
requirements over personal requirements and that is central to his business ethic till date. He invested tremendously into the materials inventory, equipment and the projects he was working on. The profits made were used to increase the quality of his business. Grateful to the hospitality industry for supporting him and team Crosscraft and his parents for believing in him, Serrao looks back to his beginnings with pride.
The A to Z of Crosscraft
Crosscraft is built of the small miniatures creating along the journey in the verticals of Entertainment, Cruising, Catering, Advertising and Travelling. With a host of feathers in their cap, Crosscraft goes beyond mere event planning. As part of their repertoire, Crosscraft offers a host of products and services to its clients, ranging from Ideation and Conceptualisation, Creatives and Design, Hospitality and Concierge, Artist Management, Meetings, Incentives, Conferences and Exhibitions (MICE) and Social Event Management and Destination Management.
Notably, Crosscraft has worked as event managers on some of the state's biggest events in both the corporate and
social sector. Established locally, Crosscraft has truly crossed borders and have been forerunners in exporting services in the events industry to clients all around the globe. Having curated and executed destination weddings and events from Uganda to the Philippines, Crosscraft prides itself on having a dedicated, passionate, and unified workforce.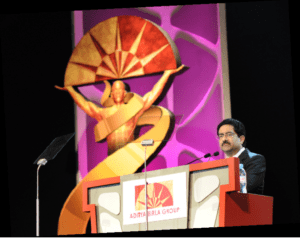 A class apart
Crosscraft stands out among its industry peers due to its unparalleled expertise in ideation, conceptualisation, coordination, and management. Crosscraft's mission is to curate unique experiences for its clients, ensuring each one leaves a profound and unforgettable impression. The exceptional execution of Crosscraft's vision fuelled by Serrao's unwavering commitment to uncompromising quality, sets Crosscraft in a league of its own. Crosscraft's avant-garde approach has established them as the pioneers of a host of prodigious experiences, making them one of the first ones to organize a rain dance, hangover kit, wedding times, wedding trailers and more.
Serrao's emphasis on teamwork and collaboration is a central tenet of his work ethic. Nobody makes it alone and the staggering success of the company can be attributed to the thread of team work that runs through the fabric of this organisation.
His entrepreneurship was a dynamic journey, one filled with a host of 'firsts'. A lot came into his fold through Crosscraft's vertical of boat cruises, known as 'Cruisecraft.' Crosscraft revolutionised the boat industry, becoming the first company to tie up this vertical with hotels and airlines. To this, he owes his thanks to P. M. Sawant, for his trust. Cruisecraft today, provides the best cruising facilities in the market.
Triumph over Trial
As the mainstay of this exceptional company, Serrao has had to sail through unsteady waters to get to where he is today. Yet, with grace and courage, he has overcome various hurdles. From clients having scant respect for time and gravity of the profession, Serrao has faced it all. Back when the industry began, event management was not recognised in a professional capacity as a professional service. It was the advent of Crosscraft into the scene that changed the way event management was perceived. Crosscraft was indeed the pioneers of professional event management in the State.
"The last 30 years were a struggle for me and people hardly respected me in my capacity as an event manager. This is a perception that people need to change about us and others in the profession," shares Serrao on his meeting with trials and bends in the road.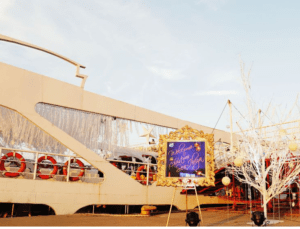 Support and Inspiration
It was the unwavering faith in him and support from his mother and family at large that has encouraged Serrao to pursue his dreams, no matter the obstacle. His wife Celinda, his dad and mother stood by him like a rock, supporting and encouraging him with the much-needed boost to establish himself. Not to mention, well-wishers from within the hospitality and event industry, who were instrumental in his early days as an entrepreneur.
Success Mantra
According to Serrao, his recipe for success is not confined to mere words on paper; it's a philosophy that must be lived. He believes that opportunities often arrive without fanfare, and to succeed, one must actively seize the experiences that present themselves. By discerning what genuinely resonates with your passion and dedicating your utmost effort to it, you pave the way for a promising future. "In today's landscape teeming with opportunities, it's impossible to capture them all, but by selecting what aligns with your true calling, you can chart a path towards immense success."
Get, to give back
Serrao's future plans are rooted in giving back to his community, the youth of today and Goan society as a whole. New strides toward fulfilling this yearning began with the initialisation of a new vertical along with the Chief Minister of Goa for job opportunities in event management.
"Apart from developing the industry, my aim is to introduce the vibrant world of event management to the youth of Goa, illuminating the abundant and plentiful job opportunities it holds. It is worth noting that some of the most coveted positions in this field can be found right here. Having personally thrived in this industry, I am passionate about extending the same pathway to success to others. If granted the chance, I am wholeheartedly committed to assisting individuals in achieving their goals." Serrao aims for Crosscraft to be a platform with a perfect blend of international standards and traditional values. Turning painters to artists, barbers to hair stylists and raw talent to artistry, Serrao prides himself on the ability of Crosscraft to be the source of such opportunities to young individuals.
Serrao's exceptional creative talents and his unwavering humility have propelled Crosscraft into the esteemed brand it is today. As a visionary, he envisions Crosscraft as the premier destination for services related to event management and hospitality, setting new industry standards and serving as a beacon for excellence.