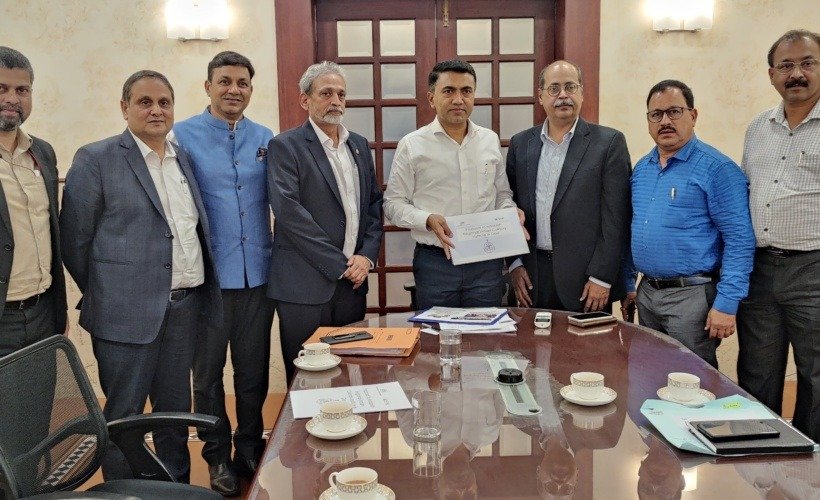 CII Goa called on Dr Pramod Sawant, Hon'ble Chief Minister and Rohan Khaunte, Hon'ble Minister for Tourism, Government of Goa to appraise them on initiating a first of its kind Regional Culinary Institute in Goa by CII in partnership with Ecole hôtelière de Lausanne (EHL Education Group) of Switzerland. This will be in addition to the Vocational Education and Training (VET) Swiss Professional Diploma program being launched with IHCL (Taj Luxury Hotel properties).
The various regional cuisines in India have a rich heritage and potential as being seen in recent times. There is a need to create this 'Lighthouse for Regional Indian Cuisines' which with train in specifically Goan, Maharashtrian, Bengali, North-East, Rajasthani, Hyderabdi, etc. This will create the local talent from Goa to be skilled and placed in jobs in India and abroad. There will also be international chefs who will be coming for training in the Institute in Goa.
The VET by EHL program 18 months programme in collaboration with IHCL will enable local youth to be trained under the EHL worldwide VET programme with 100% job assured. It will train the youth to world-class standards for careers in the hospitality industry, including hotels, airlines, cruise-lines, catering and travel industry, not only in India but around the world.
The program is a unique training model in partnership with the industry, delivered and facilitated by industry experts, to prepare the youth for quality employment within the industry.
The CII – EHL – Government of Goa Hospitality initiative will train and provide jobs to 5,000 youth in 3 years and up-skill 1,000 international Chefs in Regional Indian Cuisine.