Mark Goncalves' venture Kramonde puts their opulent offerings on display which will help you decorate your home
Mark Goncalves started his career with the hospitality industry. He worked with Hilton Embassy Suites in Fayetteville North Carolina USA, which gave him global exposure. He returned to India and worked with Taj Exotica, Benaulim. Today, he owns Kramonde Home Décor & Gifts which is a luxury home décor and gifts store located in the heart of Margao. His signature decor style is sophisticated and elegant, understated yet luxurious. Mark's travel and hospitality experience and his keen eye for detail along with an emphasis on quality products is what makes Kramonde one of its kind.
The store showcases globally sourced products attractively combined in visually attractive ambience to soothe one's senses.
When asked about his inspiration on Kramonde, Mark responded by stating, "Being a Bandra boy I was brought up by a family where most family members took pride in their homes. I was surrounded with unique décor pieces from different parts of the world and well-maintained beautiful homes. Also, on my visits to Goa, I was amazed by the unique curios and artifacts, beautiful serve ware which were a part of most of the ancestral homes of our family and friends in Goa. While I was working at the Taj, one day my mum Laura Goncalves introduced the concept to me as a business, and I was delighted by the idea as it would give me an opportunity to help convert other people's houses into attractive homes."
At Kramonde one will find the most adorable collection of decorative artifacts, figurines, luxe accents and accessories, lighting, tableware and soft furnishings. Handpicked and carefully curated, they bring the finest selection of gifts and collectibles comprising of art and decor, premium perfumes, clutches, leather bags, jewellery, ties to accentuate one's personal style. The brand Kramonde is a celebration of the beauty and splendour of exclusive artefacts, inspired by distinct traditions and global appeal. Discover an array of classic and timeless pieces that will add charm to one's interiors and personality. They source their products from India and different parts of the world.
While describing their interior design, Mark says, "We do not believe in designing one's home. We assist in making your house into a home by curating products that will add class and finesse to your home."
Excellent customer service is a hallmark of Kramonde. Because of this, they strive for excellence and quality in all that they do, whether it be at work or in their personal lives. Mark goes on to say that everyone, especially the team, plays a crucial part in the daily operations of Kramonde, and that they support him wholeheartedly in whatever they do. The team makes every effort to ensure that they are content and enjoy what they do, as this keeps the clients satisfied. The first and last lesson that he has learned while working in the hotel industry for more than six years was the importance of client happiness.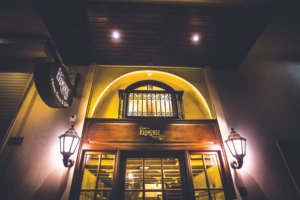 A well-known saying states that, "Home is where love, hope, and dreams begin." Mark adds to this by saying, "We would like to contribute to the décor of every home in Goa and subsequently every home in India. Dreams and love are what truly count in life, and we hope Kramonde can help you realise your dream of owning a lovely home that you like."
Without obstacles to overcome, no path to success would be complete. The store's timely completion was the only challenge that they faced due to the pandemic last year. It was also challenging for them to find all the supplies that they needed, but they came out successful. Work on Kramonde began in February 2020, but it was challenging since the interior designer and his crew struggled to finish the project. Abigail from SOIDEMER brought Mark's ideal store to life on October 9th, 2022. He further extended his gratitude to Bruce Fernandes, Candida, the rest of the staff, and Robert. Even though it was difficult, they got a lot of help from their family, friends, staff, and their wonderful clients, whom they adore.
One should anticipate their new collection, which includes Christmas décor, Christmas curios, runners, wreaths, little Christmas trees, Christmas candles, and a variety of gift items, since Christmas and New Year are quickly approaching.
Mark shares his plans for Kramonde's future. For the next five to ten years, their primary goal is to grow rapidly in terms of greater quality service while keeping their standards and broadening their clientele inside Goa. People in and outside of Goa should recognise Kramonde as the source for the best home décor and gift items. Kramonde hopes to make a quality statement and wow customers everyday!