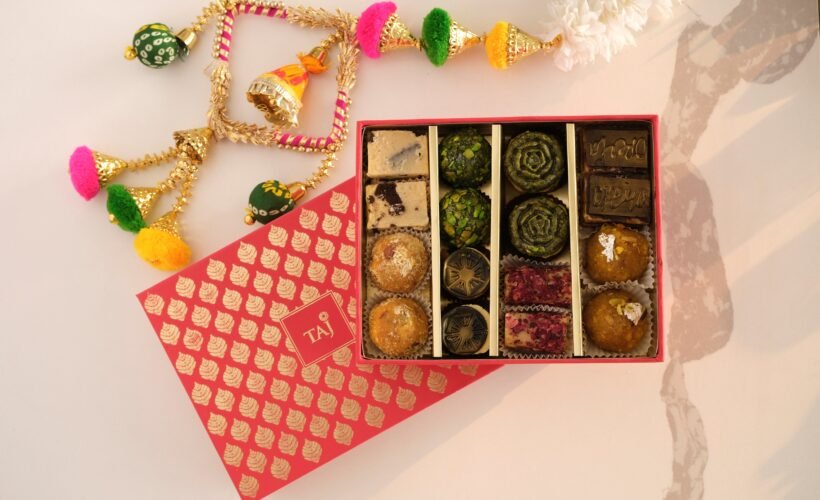 Experience the magic of Diwali in a luxurious and truly indulgent way at the Taj Fort Aguada Resort & Spa in Goa. This stunning property, nestled along the pristine beaches of North Goa, offers a unique and unforgettable Diwali celebration with artisanal mithai boxes and hampers that will leave your taste buds tingling with delight. These handcrafted sweets are a testament to the culinary mastery and leadership of Chef Dibyendu Roy who experiments and brings forth tradition with innovation to create an unforgettable experience.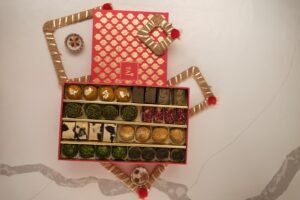 The artisanal mithai at the Taj Fort Aguada Resort & Spa are a true culinary masterpiece. Each sweet is carefully crafted with the finest ingredients, ensuring a perfect balance of flavors and textures. Whether you have a sweet tooth or prefer something less sweet, there's something for everyone to savor. From classic favorites like motichur laddo to modern twists on traditional sweets like Opera burfi, customers have the flexibility to a delectable assortment of mithais. The presentation is as exquisite as the taste, with each sweet elegantly displayed in beautiful packaging that makes for a perfect gift or a delightful treat for yourself.
The Taj Fort Aguada Resort & Spa also offers special Diwali packages that include accommodation, dining, and spa experiences, making it the ideal destination for a complete Diwali celebration. Whether you're traveling with family, friends, or your special someone, this resort promises an enchanting and memorable Diwali experience.