Sachin Bajaj has been a cricket aficianado and administrator of the game for over 25 years. He has written, published, edited and presented various books on sports and spirituality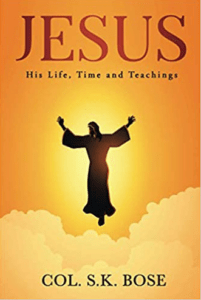 You and cricket…
My background is cricket. I have been on the Cricket Committee of India and am on its managerial board. I have been the Vice-President of the Bombay Badminton Association and in the past I have been a council member of the Maharashtra State Tennis Association. I have a cricket academy which is called the Global Cricket School of which I am the founder and I ran a cricket platform called 'Last Man Stands', I write books on cricket in my free time and I have currently presented a book on Jesus Christ.
How did you become acquainted with the game of cricket?
I used to play cricket at the Cricket Club of India. Raj Singh Dungarpur put me on the cricket committee at a young age. I was mentored by two people Raj Singh Dungarpur and I S Bindra. I worked with Lalit Mody and Mody Entertainment Network and we set up an academy. I worked with Kings XI Punjab for the IPL. I have spent my life in the service of cricket.
What was the idea and inspiration behind the Global Cricket School?
It was a good opportunity as everyone would go from India to play cricket abroad. So I thought why not bring foreign players to play cricket in India? The first few students who came, one went on to captain England.
What has been the impact of the Global Cricket School?
In the last world cup in which 22 were playing, 14 have been from the Global Cricket School and had attended our camps somewhere in the world. It was either a pre-tour or a coaching camp. In the Indian market, we work in an honorary capacity as we want to serve Indian cricket.
You have written a few books on sports.
In some I'm a writer, some I'm a presenter, some I'm a publisher and in some I am an editor.
Any upcoming books or projects?
There's book on Jesus Christ which has just been released. The book speaks about religious duality and it is written by a colonel in the Indian army. Colonel S K Bose is a Hindu and a follower of Satya Sai Baba and has researched Christianity. He has written a fantastic book which has just been released. All our books are available on Amazon and in leading book stores.
Tell us about your position at the Cricket Club of India.
I am now on its managing board for the last 8 years and I have been on its cricket committee for 23 years.
What are your future plans with regards to cricket?
Like Jesus Christ had apostles, I'm one apostle for the game of cricket. I want to go and spread the game of cricket in India and worldwide so that every kid plays cricket not necessarily to become a champion but to give him a way of life and education. Cricket teaches a child the skills where he doesn't have to be the greatest cricketer, but just to learn about life. I believe that cricket teaches you life like no other. My book on Christ is my first book on spirituality and something that I'm really looking forward to