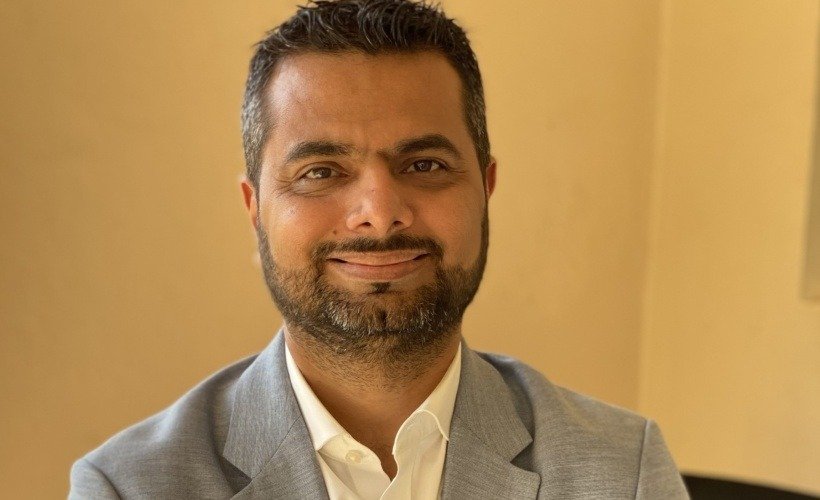 Akbar Ladak has been appointed as the new Executive Vice President, Middle East and Africa, at Globe Teleservices. Post completion of his BE in Telecommunications from University of Mumbai, he studied Master of Science (Mobile Communication) from King's College London. Akbar has also completed ADP (General Management Program) from London Business School. Akbar was earlier working as Chief Executive Officer and country head with Smart East Africa.
He recently upgraded an existing GSM service provider license to a Universal Service License, resulting in a savings of $10M USD. In another project, Akbar negotiated and managed a portfolio valued at $8M USDM in tower sales and improved the asset valuation by 20% through long term rent credit. He chaired the first joint Operator Shared Fiber infrastructure in Democratic Republic of Congo.
---
Nitin V Raiker is the new Director of Fire and Emergency services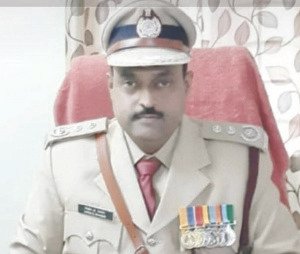 Deputy Director (Fire) South Zone Nitin V Raiker, has been given charge as Director of Fire & Emergency Services following the superannuation of the former Director, Ashok Menon. A resident of Cumbharjua, Raiker has vast experience in handling fire fighting and emergency incidents across Goa.
Raiker has graduated with Distinction (Gold Medal) at the Divisional Officer's Course and was awarded Advanced Diploma in Fire Engineer from the National Fire Service College, Nagpur. He is also a BSc graduate, LLB and MA (Sociology). He is the only officer from the Goa Fire Service to have secured a Gold Medal for the Divisional Officer's Course. Raiker has completed his training in Urban Search and Rescue and Medical First Responder Course by Fire Service College, Moreton-In-Marsh, London. He was also awarded a 'Fellow Membership' from the institution of Fire Engineers (London) in 2015.
---
Dr. Rajiv Nigam awarded the International Cushman award
Dr. Rajiv Nigam was awarded with the 2022 Joseph A. Cushman Award for Excellence in Foraminiferal Research. Dr. Nigam is the first Indian citizen to be selected for the prestigious award. He has been chosen for his outstanding lifetime contributions to the field of foraminifera (microfossil) research. A scientist, Dr. Nigam is the former Chief Scientist, CSIR-National Institute of Oceanography, Goa.
Dr. Nigam will receive the award at the Cushman Reception during the 2022 Geological Society of America meeting in Denver, Colorado, USA, from October 9-12-2022. The Joseph A. Cushman Award was established by USA based Cushman Foundation for foraminiferal research in 1979.
---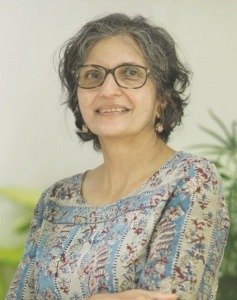 Heta Pandit authors new book Grinding Stories Retold
Heta Pandit has written a new book titled Grinding Stories Retold, a collection of songs which are unique compositions by local women. She travelled to remote places in Goa to document these stories, songs or 'oviyos' as they are called – art and poems on nature. She has translated these compositions from the Marathi/Konkani dialect into English. The book also has a QR code for one to listen to these songs on You Tube. HetaPandit began her career as a writer and researcher on heritage as Jt. Hon. Secretary, Indian Heritage Society, Bombay. She co-founded the Goa Heritage Action Group in 2000 and is a published author of 10 books. Heta is considered an expert on Goan architecture. She also translates Goan literature from Marathi into English to enable this genre to reach a wider audience. She is currently working on a translation of Pournima Kerkar's book Vismrutichya Umbarthyavar, on the heritage domestic objects and spaces of Goa.
---
I D Shukla appointed Goa's new DG Police
Indra Dev Shukla has been appointed as Goa's new Director General of Police (DGP). Shukla, an officer from the 1995 batch in the AGMUT cadre, is a native of Allahabad, Uttar Pradesh. Shukla, who will join the State police from Central deputation, was first posted in Goa in 1988 as Deputy Superintendent of Police (wireless), which was a central government post. He was later taken into an executive post by then Chief Minister PratapsinghRane. Shukla served in Goa Police till 2001-2002, before being transferred to serve states and union territories under AGMUT.