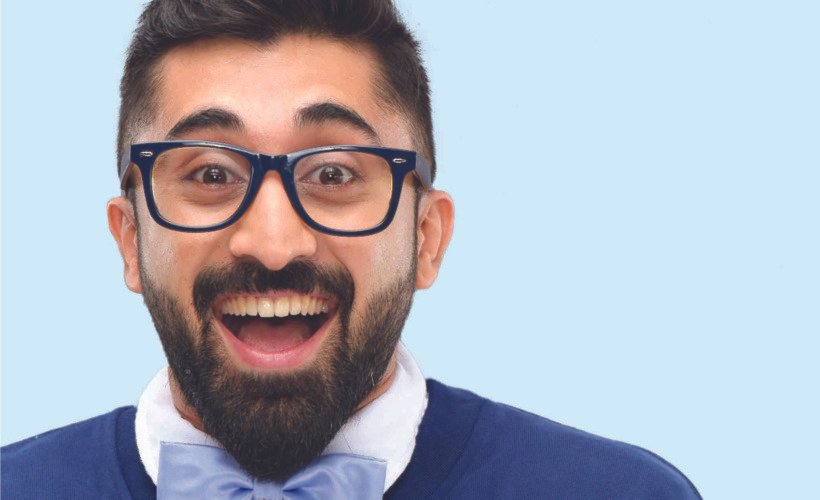 SPEXMOJO.COM IS MAKING OPTICIANS THE HERO AGAIN
Buying eyewear is a serious investment in one's wellbeing. Even though 76% of spectacle buyers visit their opticians, today, more and more customers choose to go online to research their options before deciding on their best pair. With the growing digital wave, opticians have a long way to go before they are ready to engage with customers online. This is where Spexmojo. com plays an important role. Spexmojo.com is an eyewear discovery platform offering the widest range, best quality and fashionable frames in the market for customers. Here they get to select frames and book an appointment with nearby opticians; try, buy and get the best fit at the optician store.
Why Spexmojo is different
Opticians are seen as highly respected professionals. And now because of online buying, slowly they are losing their importance due to scarce digital presence. Opticians are very important in spectacle disbursement since prescription eye concerns need to be addressed in person. Spectacles are essential accessories that make up two parts – frames and lenses; but slowly emphasis on quality, correctness and fitment is being replaced by fashion, discount and ease, commoditising spectacles. Spexmojo wants to empower and bring back the important role of brick-and-mortar opticians by providing them a digital platform, a simplified supply chain, inventory support and digital enablement to become available to customers in the online space. The intent is to encourage personalised optical care since it is the correct method of disbursing spectacles for prescription eyewear.
Helping Opticians Bridge the gap
Spexmojo offers a solution by taking care of some of the most difficult business concerns that traditional opticians face for a faster transaction between them and the buyer. "Our vision is to see that customers have greater faith in their neighbourhood expert opticians who can now offer their products online for discovery and do the fulfillment offline," says Mahendra Kumar Gupta, Chairman, Spexmojo Technologies.
Here is a look at some of the key benefits for the opticians
Digital discovery and visibility: Spexmojo helps opticians go digital and become searchable by their consumers.
Stock/inventory digitization: Assets like frames will be adapted to the digital platform with the help of the latest technology. The digitized frames will be shot from different angles for a holistic view. Opticians will get to select the models that they would want to showcase on the platform.
Premium frames from Berg, Miyama and Leon – these frames are inspired by German, Japanese and Italian designs that are currently trending. They are made from premium and high-quality material, with patented technologies.
Subscription plans / supply chain support: The opticians coming on board get optimised supply chains for Berg, Miyama and Leon frames, solving any residual dead stock issues. The optician partner can choose from 3 different subscription plans.
Market insights: Opticians get useful insights on trending frame designs in the locality and engagement tips on connecting with customers better.
Marketing support: Through in-store branding, aggressive advertising, with an opportunity to participate in campaigns to ensure better customer footfall at stores.
A platform for new-age customers: Spexmojo is changing the game and lifting the veil of secrecy behind spectacles. From providing transparency into the material, quality and pricing to access to the inventory of spectacles at an optician, customers get all the information needed to make an informed decision.
Spexmojo is also making sure that customers get the right solution by encouraging them to meet their opticians for a personalised fit which is better in the long run. "Spectacles are clinical, require a prescription, fitment support and is a highly personalised trade, which is why the fulfillment is always efficiently done in an offline store," says Shivkumar Janardhanan, Founder and Director, Spexmojo Technologies.
What makes Spexmojo even more unique is that it isn't an e-commerce platform. Rather a discovery platform helping customers find frames near them faster.
Through this platform, buyers can discover trendy spectacles from Spexmojo.com with the YOPO (You Only Pay for One) offer on all frames and lenses! They can do this in three easy steps:
Explore it: Check out frames from a wide range of styles available in their neighbourhood expert optician stores.
YOPO it: Select the spectacle and pay for only one – frame or lenses and get a better spectacle with the YOPO offer.
Experience it: Book an appointment with an expert optician nearby. Touch, feel and try the frame at the store for
accurate fitment and complete the purchase, hassle-free. "We feel that this offer allows the customer, to not compromise on what his spectacle has to be. He has access to everything and is not constrained on budget" says Neeraj Gupta, Founder and Director, Spexmojo Technologies.
For lenses, customers get the best choice in a Premium Kodak lens that come with premium features like UV and blue light protection, anti-glare coating and more as standard features. Customers also automatically avail of the offer once they register and book an appointment online and can also ask for the same at the store. Shobit Gupta, Founder and Director, Spexmojo Technologies, says, "The idea that Spexmojo is implementing will revolutionise the optical industry in many ways, from sourcing quality products to dispensing the choice of the consumers in a no compromise purchase journey. By doing this we ensure to work towards a future that is in favour of opticians and Spexmojo as partners." Visit spexmojo.com and see the difference