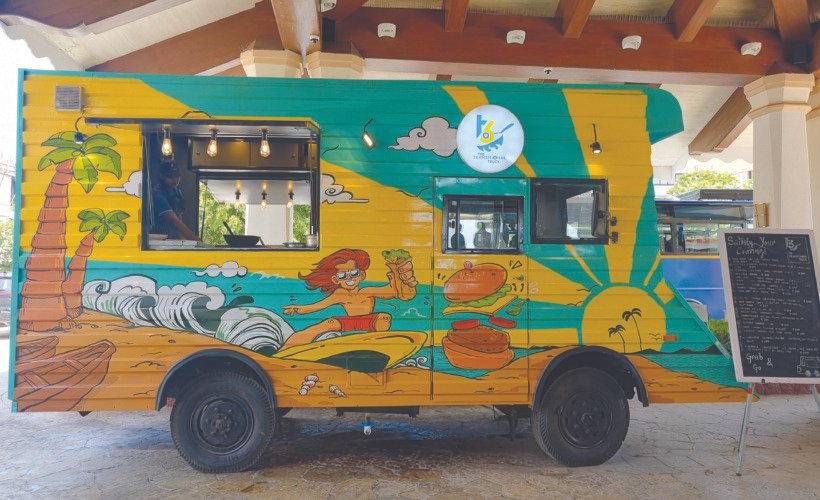 THE TRANSITIONAL TRUCK BY GOA MARRIOTT RESORT AND SPA
The Transitional Truck by Goa Marriott Resort and Spa, promises wholesome, tempting food and a remarkable experience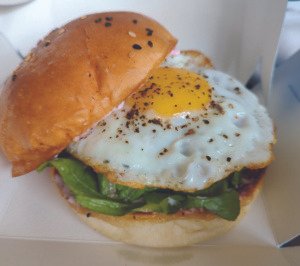 The concept of food trucks have always fascinated people, after all, what can be more exciting than having delicious meals on wheels. A local Goan is no stranger to the concept of a food truck, especially those at your local village serving up the famous cutlet pao and other array of mouth watering snacks. Goa Marriott Resort and Spa, Miramar have gone ahead and introduced The Transitional Truck or T3 as  they call  it, serving a delectable assortment of burgers, wraps, vegan and plant based meals. The colourful food truck, which  is parked outside the lobby, given the monsoons, is the first of its kind on a hotel property, and serves up an eclectic menu during the day and offers Asian delights at night.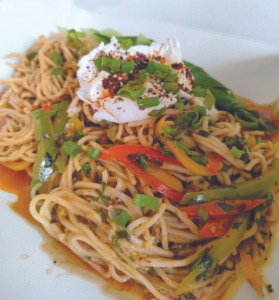 Chef Aahana who whips  up a plethora of satisfying meals says that the truck caters to both vegetarians and  nonvegetarians. Given the rise in trend of veganism and mock meats, she has mock meat hotdogs and burgers along with a range of thick smoothies, which promises to satisfy the vegan in you. For the more traditional Goan crowd there are local delights with a twist, like the Xec-Xec Chicken Submarine, served with a toddy coleslaw, Pulled Pork Vindaloo Tortilla, and a Rechado Shrimp wrap. Vegetarians have a choice of Mushroom Pepper Fry Curried Pao,  Goan Stuffed Dhaaboo Mirchi Burger, Fermented Vegetable Tacos served with Tamarind Sauce, Vegetable Ramen and other delicacies.
She served us the famous Great Gatsby Chicken Burger which consisted of a soft and juicy chicken patty, on tartare   sauce. The patty was topped with pickled tendli, mustard sauce made from raw banana and mustard seeds, pickled onions and a sunny side up egg. All of this was stuffed inside a sesame bun along with a side serving of crisps. Every bite was an explosion of flavour with just the right amount of spice. Next was the Ramen which was topped with a poached egg. It's not your usual bowl of ramen with broth, various meats and veggies floating around.  The ramen is served with noodles tossed in a peanut butter sauce, homemade chili oil, peppers, and sesame seeds. The quantity alone is enough for a very filling meal and the diverse taste of all the ingredients put  together to make this dish is enough to leave you craving for more. For dessert we decided to try out the Cinnamon Churros served with Chocolate Sauce. These churros are made of  c h o u x p a s t r y, which is fried and then rolled in  powdered sugar, served along with Callebaut chocolate sauce. This made for an extremely sweet  finish and the light, airy churros went perfectly well with the thick, dark chocolate sauce. Food trucks are best experienced when one is present there enjoying the food, but if one chooses to parcel up their food they can do  so. After the monsoons, the truck will be parked at the pool side so people can enjoy their meals with a magnificent  view of the sea and rolling, green hills. The menu will change every six months or so and they plan to drive the truck around in the city and park it at the Inox courtyard, or one of the gardens around the city or at the Miramar beach.  With the The Transitional Truck one can embark on a journey through local and global flavours, from your  old  school hotdogs, to gourmet  chicken burgers and seafood wraps; or you can choose to indulge in their wholesome  vegetarian and vegan delights. Experience sumptuous food, while being surrounded by the breathtaking beauty of Miramar Beach. You can gather with your family and friends to savour all their delectable  offerings and have an extraordinary gastronomic experience.