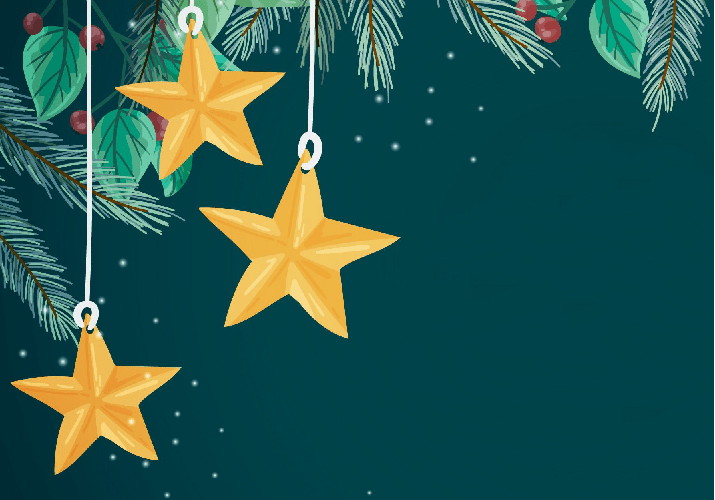 One of the most awaited times of the year approaches. Christmas is yet another excuse to take a break and unwind to the jolly festive mood, and what better place than Goa to experience the sheer cheerfulness of the season.
An assortment of cuisine, festive amusements and a host of entertainment has always made Goa top the list of Christmas holiday destinations. Goa outlives its name of postcard scenic beaches, seafood and feni. But don't take our word for it, Come and live it. With the pouring in of tourists every season, Goa has been scrambling to offer something out of the box every year. Of course, making the holiday season merrier is a lot more than just the locally brewed feni or Porto Vinho.
Sprinkled across the state are some of the most frequented pubs that locals love to chill at, each offering you a different experience. Most of these pubs are opened throughout the year and keep their activities bubbling making sure they draw you to their doors every weekend. Some even mid week, to give you a little boost to make it through the rest of the week. Once you've been a part of the Christmas extravagance in Goa, you can't help wanting to be a permanent part of this little haven. For people who fall in love with Goa want to make it their first or second home, this little state has a lot of options. With choices that range from beach side luxury villas, to cozy bungalows nestled in serene villages or spacious swanky apartments in the hearty cities, Goa doesn't disappoint when it comes to finding a home where your heart is. Business Goa has been the chosen medium of Real Estate giants in the state. Accompanying the festive sprits in Goa is also a business boom which makes for good atmosphere where business can flourish. With the Government's focus on infrastructural and industrial development, Goa is not just a tourist destination anymore, but a hub for commerce and trade. To ensure your business ventures in Goa are set in key locations, some of the best business consultants help you find apt office spaces, studios, or shops in thriving commercial enclaves.
Here's wishing our esteemed readers and advertisers a very merry Christmas and a happy and prosperous 2020
________________________________________________
CMM ARENA
Season's Shopping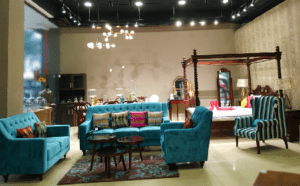 CMM ARENA is the flagship showroom which is the largest amongst 8 showrooms with over 33,000 sq ft retail
space located at Merces, Goa. CMM Arena Retails Pvt. Ltd. is part of the CMM Group of companies, which is one of the oldest and most trusted business houses in Goa. This season, CMM ARENA is having offers galore – a free 32 inches LED television on purchase of a bedroom set; microwave oven / dinner set / table mats if you buy a dining table set; lounge chair / carpet / side table on buying a sofa set; office chair on purchase of a desking unit – what more? An assured gift on every purchase! The newly re-fitted store gives you a wholesome shopping experience spread over two floors – with white goods and appliances, and a huge display of all types of furniture. The arty and exquisite Oona is also worth exploring – for furniture with a high accent on lifestyle quotient, this season
MONGINIS
Celebrate the Season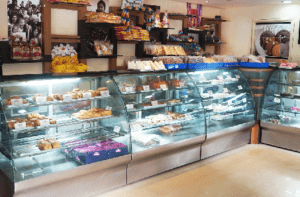 Monginis started operations in Goa in 2000 – the name of the holding company is therefore New Millennium Bakers. From a handful of stores, the cake shop better known as a 'celebration' brand, saw in Datta Damodar Naik a propeller of faith to take Monginis to every nook and corner of Goa – and beyond. At the end of the second decade of this millennium, the brand is today known for incorporating many famous Goan additions to their wide and delectable menu. Chirag Naik, who has a degree in cake baking from the University of Kansas, USA is  today, the driving force behind the expansion of Monginis in Goa. This Christmas, of course, they have on offer their well-known gateaux and plum cakes. Do try their Christmas hampers – with specially made Goan sweets – dodols, bebinca, kul kuls – go ahead, celebrate!
HARLEY SANTA RUN
Ride the Season
With Christmas just around the corner, gear up for a group of Santas as they roar through the capital city. Grand  Hyatt Goa in association with the Harley-Davidson Owners Group Goa is back with its annual Santa Run on Sunday, 22 December. The celebratory ride will begin during the wee hours of Sunday morning where a group of over 70 enthusiastic Harley Davidson riders from across Goa along with their family members, will roar through the streets all dressed up as Santa Claus. The convoy of Santa Claus riders will also be joined by the kids of the charity foundation, Care and Compassion Goa along with a group of kids from Lokvishwas Pratishthan, a school for the specially abled in Quepem. The morning ride culminates at Grand Hyatt Goa with an exclusive Christmas celebration for all kids and riders. Skipping the sleigh and singing merry songs, the convoy of the Harley riders will take this Christmas convoy through the roads of Panjim, Old Goa, Dona Paula and Bambolim between 9:30 and 11 am on 22 December, 2019
PAUL JOHN VISITOR CENTRE
Season's Cheer
The Paul John Visitor Centre at Cuncolim (South Goa) invites you to experience the art and craft of appreciating the
celebrated spirit. From mashing to distilling, decipher the unique process of making single malts. Understand the rare art of distilling in fine copper pot stills that were exclusively designed to ensure that whiskies owned tremendous and exquisite flavours. Allow the immense warehouse overwhelm you. A Toast To The Taste Saving the best for last, relish Paul John's signature expressions while their expert team reveal the fine pleasures of whisky appreciation, leading you to discover the intricate flavours and complex characteristics of single malts.  Exemplifying sophistication and uniqueness, the Paul John single malts ensure the creation of fond memories
culminate this unique experience. Tour Packages Package 1: Rs.350 (approx 30-40 minutes) Distillery tour only. Package2: Rs.650 (approx.50-70minutes) Distillery tour and tasting of 3 flagships Expressions:-Brilliance, Edited and Bold. Package3:Rs.1000 (approx.60-80minutes) Distillery tour & tasting of 5 expressions:  Brilliance, Edited, Bold, Classic and Peated
DESSERTS N MORE
Season's Goodies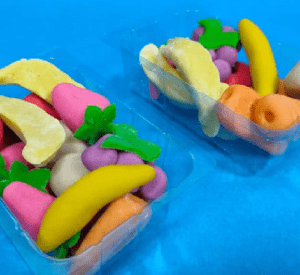 "Desserts N More has a variety of Christmas offerings this season – plum cakes, plum pudding, marshmallows, jujubes, marzipan fruits, Ba'ath, dodol, chocolates, designer fondant Christmas themed cakes and  cupcakes, Gingerman cookies and hampers to gift family and friends," says founder of the cake and pastry store, Pallavi Salgaocar. Pallavi, a chartered accountant and director at Geno Pharmaceuticals Ltd, started the brand  in 2013 as she was passionate about baking. Desserts N More has grown organically, over the years and today has four outlets in Caculo Mall (Panaji), Mall de Goa  (Porvorim), Mapusa City (near Court junction) and the factory outlet at Tivim Industrial Estate. Desserts N More goodies are also available on orders with their supplier network in Bicholim, Sanquelim, Anjuna, Valpoi, Porvorim and Dodamarg
WENDELL RODRICKS DESIGN SPACE
Fashionable Season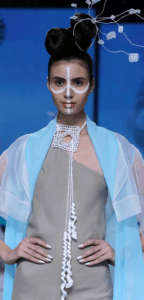 This December, the Wendell Rodricks Design Space showcases as part of their 'Festive Edit' a very special range of  handcrafted jewellery in Goa's beautiful heritage art of Crochet. Each piece is exclusive and exquisitely made by Ornella Menezes, a local talent from the village of Colvale. The eponymous label is very happy to collaborate with  this very gifted young lady, who does not just passionately crochet but is also a trained classical jazz singer and a  piano teacher; all while pursuing a B.Sc. degree at St.Xavier's College (Mapusa). Ornella recently made statement crochet jewellery for the Schulen Fernandes for Wendell Rodricks 'Zentangle' Collection, which featured at the  Grand Finale show in Delhi at the Lotus Make-up India Fashion Week. She has learnt her crochet skills from her  mother Jannette, who interestingly on special request made a delicate hair accessory for Wendell almost two decades ago. This very special line of jewellery is truly an artistic impression and a labour of love. Supporting slow fashion  and promoting local artists, the Wendell Rodricks Design Space (Campal) will feature this one-of-a kind collective of  statement earrings, necklaces and bracelets all through December bringing you much festive cheer!
SNIP SALONS & SPAS
Luxe Season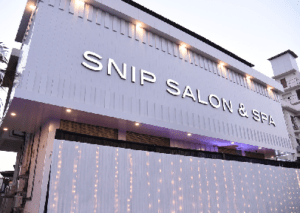 Archana and Sumeet Bhobe's brand of salons and spas, Snip offers a luxe experience. Keeping up with trends in the grooming sector, the salon also has a nail technician who is adept at gel nail polish, French gel nail polish, and nail extensions.
Only the finest international brands are used – hair is nourished and taken care of with Kérastase and L'Oreal Professionel offerings while Decléor and Sothys are used for skin treatments. All facials and massages are done with 100% hypoallergenic products that are paraben free. The hair therapies at Snip are extremely popular. Kérastase products are used to target common grievances like hair fall, dandruff, itchy scalp and dry, damaged hair. At Snip, the trained stylist checks the scalp and hair before determining what products to use. Another bestseller is the Aroma Spirit Massage. During this 90-minute massage, the melting cream of an exotic wine and liqueur-flavoured grapeseed moisturiser candle is used to reverse the skin's ageing process.
This season, enjoy the Snip experience at one of their four salons – in Panjim, Calangute, at Grand Hyatt Goa (Bambolim) or Porvorim
FASHION LABELS
Season's Gift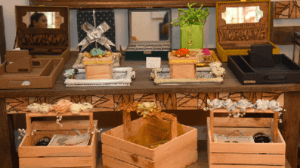 Jyoti Janhavi Saxena launched Fashion Labels, an entrepreneurial venture set out to revolutionise the world of bespoke gifting while also bringing skilled artisans from across the country together.
Fashion Labels is trying to fill an underutilised niche – bespoke gifting. Gifting can often feel like trying to fit a square peg in a round hole; simply put, it is hard to find the perfect gift that will strike a chord with the receiver. This is precisely where Fashion Labels comes in with its highly customizable approach to gifting. Be it corporate gifting, birthdays, weddings or any other occasion, simply state your requirements and Fashion Labels will help you put together the perfect gift.
This Christmas, Fashion Labels brings to you an amazing array of gifting options – healthy gourmet hampers filled with an assortment of detox teas, natural body scrubs, snacky health bards, candles in the shape of Christmas trees and home-made plum cakes. In customised shapes and sizes. 'tis the season to share
Season's Bargain
EASYBUY
Margao is witnessing a fashion boom this season. EasyBuy, the family friendly shopping franchise, launched in India in 2014, recently inaugurated its very first store in Goa at Navelim at Sitara Atrium, a fully commercial project with premium retail space in Navelim-Margao.
The store is ideally located on the main highway with well managed parking to provide its customers a rich shopping experience.
"This store is spread across 6000 sq ft and it offers trendy fashion for the entire family. It provides an excellent shopping experience with dedicated sections for men, women and kids The new value apparel retail format is poised to serve our neo India customers who are aspirational and want to be trendy. It has more than 1000 styles across for men, ladies and kids and team Easy buy keeps introducing new fashion and super styles at a super price," says Rahul Naik of Sitara Group, the EasyBuy store franchisee. EasyBuy has over 1,000 styles in the price range of Rs.69 to Rs.699